Under the conditions of today, the trend of smart housing construction has clearly formed. This implies the possibility of placing a larger number of apartments in the building, optimal use of space, as well as an extremely attractive cost per square meter compared to both the secondary market and new buildings. «SMART PAVLOGRAD» is an example of a project of high-quality and modern economy housing in a small Ukrainian town.
For the implementation of this investment project, Pavlohrad city council offers two land plots with a total area of ​​2 hectares, not far from the center. In the General Plan, this territory is set aside for the construction and maintenance of an apartment building. There is a 9-storey building height limit, with the first one planned to be leased.
All the necessary communications are ready for connection and are located next to the plots. As the initiator of this project, as well as the land steward, the city council aims to help the investor in obtaining all the necessary permits and documents, and the mechanism of cooperation will be determined as a result of negotiations.
Logistic advantages are proved out by the location within a radius of 1 km of all necessary infrastructure for a comfortable stay: schools, supermarkets, a stadium and a clinic. The nearest railway station is at a distance of less than 3 km, and it will take a little more than one hour to get to Dnepropetrovsk international airport by car.
You can get acquainted with the details of this investment proposal by following the link.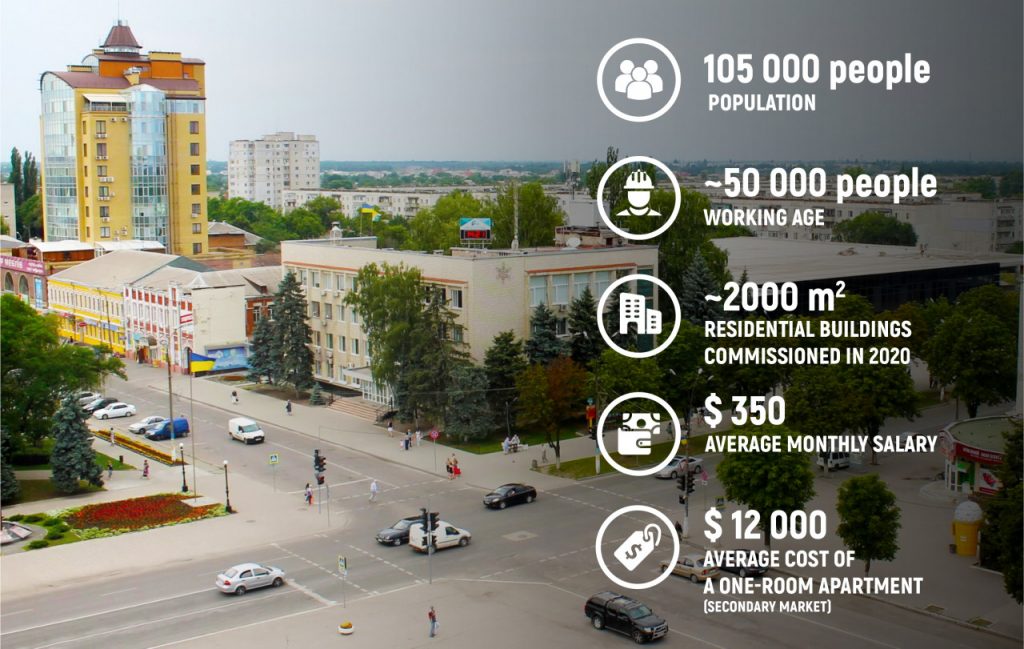 More news and useful materials from DIA on our Facebook page and Telegram channel.