The forum, which took place on May 29, 2019 in Dnipro (str. Naberezhna Peremohy, 29 hotel and restaurant complex "Khutir"), gathered more than 200 participants – community leaders of the region, businessmen and investors who exchanged ideas and experiences, found common interests and opportunities for the development.
The forum participants discussed important issues about interaction between business and the community, namely: revealing niche areas of community development and business involvement, the possibility of providing preferences, supporting existing business initiatives, developing spatial planning and identifying investment attractive areas, real estate, etc.
Valentyna Zatyshniak, Director of the Dnipropetrovsk Regional Investment Agency (DIA), explained what the communities have to do now, how to develop its investment potential for the communities and business benefit.
"The establishment of a dialogue and partnership between business and the community is extremely important at present. The key to effective territorial development is to understand the priorities of providing current information on all preferences, to promote the improvement of business conditions and active cooperation. For example, the Ternivka City Council invites representatives of small businesses in the light and processing industry. An appropriate decision was made to establish a minimum flat tax for the 2nd group at a rate of 1% (from the minimum wage). Therefore, openness, transparency and relevance of information are key principles for successful community development".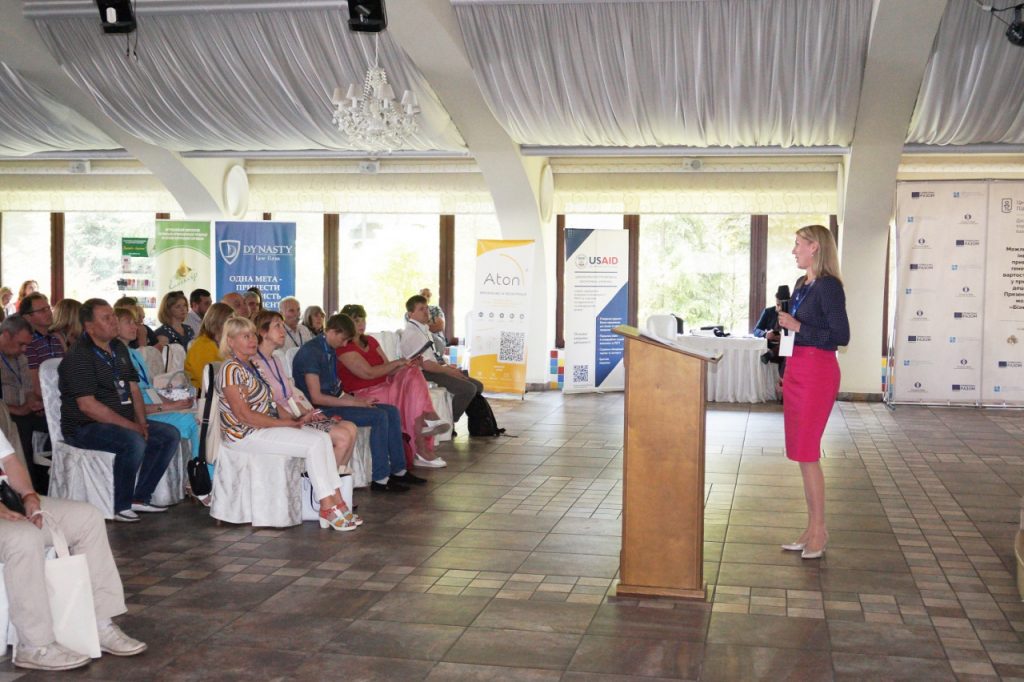 Oleksandr Chyzhevskyi, director of the "Ukrainian Scientific and Design Institute of Civil Engineering" explained how community development strategy and spatial planning can serve as a tool that allows linking the identified priority communities' niche with a map of territories.
"Spatial planning allows to emphasize the priorities of community development. As a result, we can see which territories are planning to develop the community, inviting the business of the appropriate route. In fact, it is about the plan of community's strategic development in the context of spatial basis".
In Dnipropetrovsk region, Apostolivska and Vakulivska communities have already developed their own territories planning schemes. Another 3 communities, namely Mezhivska, Verbkivska and Chumakivska, have concluded agreements and in August-September this year they will receive territory planning schemes.
The forum also discussed business opportunities to attract he international support from the USAID Competitive Economy of Ukraine program and the EBRD Program for Small and Medium-Sized Businesses. The best practices of implementing community development projects were presented in Zelenodolsk, Raivka, Pischany and Tokmak communities.
Such event provides additional opportunities for self-presentation and finding new investors for the region's communities, which broadens their capabilities and promotes dialogue and cooperation.