Today, a delegation from Dnipropetrovsk region presented the economic and investment potential of the region at the "Ukrainian Business Day" conference within the framework of International Engineering Fair MSV 2022 which is taking place in Brno (Czech Republic).
Business delegation included: Valentina Zatyshniak, director of Dnipropetrovsk Regional Investment Agency (DIA), Vitaliy Zhmurenko, president of the Dnipropetrovsk Chamber of Commerce and Industry and representatives of the region's enterprises.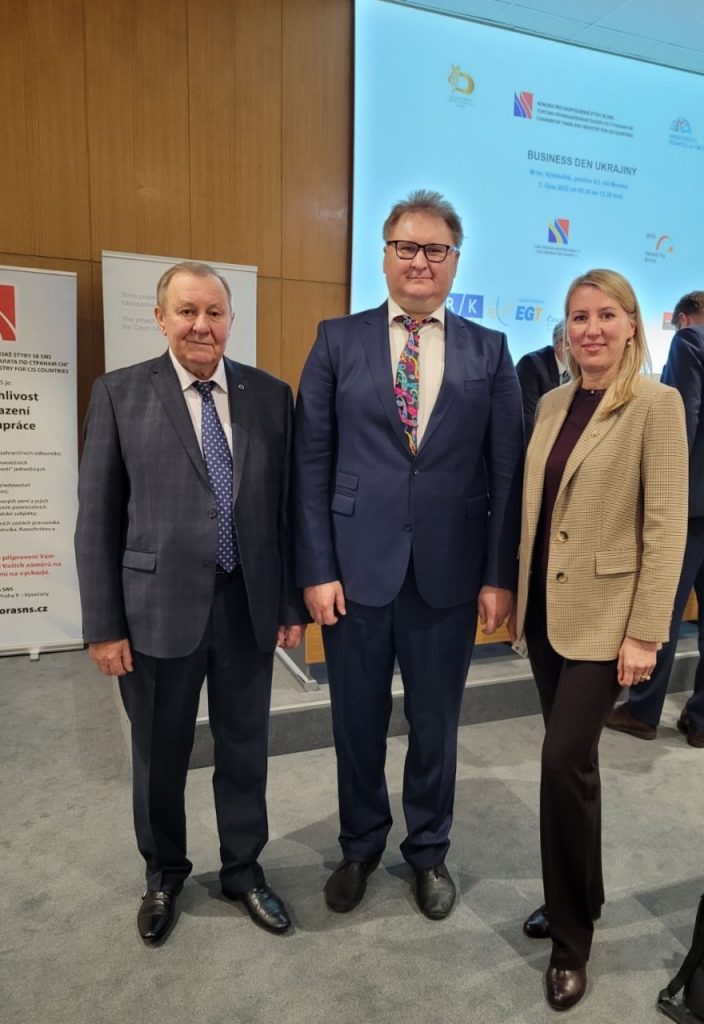 The Ukrainian and the Czech sides expressed interest in deepening trade and economic cooperation.
The Czech Republic is one of the key partners of the region. Dynamics of export and import operations of Dnipropetrovsk region and the Czech Republic demonstrates a high level of partnership. According to the results of 2021 the total turnover was $592,4 million" – said Valentyna Zatyshniak.

"Since February 24 this year, Russia's full-scale military aggression has completely changed our lives. Russia is hitting Ukrainians with missiles and tanks, energy blackmail and inflation. About 20% of Ukraine's territory is temporarily occupied. But despite everything, the region is still an open economy with stable dynamics of development of all sectors. Dnipropetrovsk has also become a hub for relocated enterprises, higher education institutions, IT companies and research institutions from dangerous regions. Moreover 1066 companies with foreign investments continue their activity in the region, 22 of which are Czech" – DIA director said.
The Czech Republic belongs to the group of countries that have provided the most assistance to Ukraine with weapons and military equipment, as well as the third state in terms of the number of Ukrainian citizens who were forced to leave the country because of the war launched by Russia – more than 400.000.
"On behalf of Dnipropetrovsk region, I am grateful to the Czech Republic for its comprehensive support of Ukraine in its opposition to Russian armed aggression. Especially for the fact that the Czech Republic is ready to take on the coordination of the reconstruction process of Dnipropetrovsk region. Even in such difficult times we work for the development of Dnipropetrovsk region and invite to join investment projects in different sectors and in different directions" – summed up Valentyna Zatyshniak.