Military aggression from Russia remains the main negative factor for the industry
According to the UAVtormet association, in 2022, scrap collecting organizations collected 996.7 thousand tons of scrap (-75.9% y/y). At the same time, scrap deliveries to Ukrainian steel enterprises last year reached 895.7 thousand tons (-73% y/y). According to customs statistics, the export of scrap metal decreased by 87.1% year-on-year – to 53.6 thousand tons.
Russia's military aggression had the greatest negative impact on both steel and scrap collection. The war led to an increase in logistics costs and the physical destruction of production facilities.
As of the end of December 2022, according to UAVtormet, about 20% of 1,050 companies specializing in scrap metal operations were in temporarily occupied territories or in combat zones. Another 50% of registered companies have stopped working due to various problems directly related to hostilities.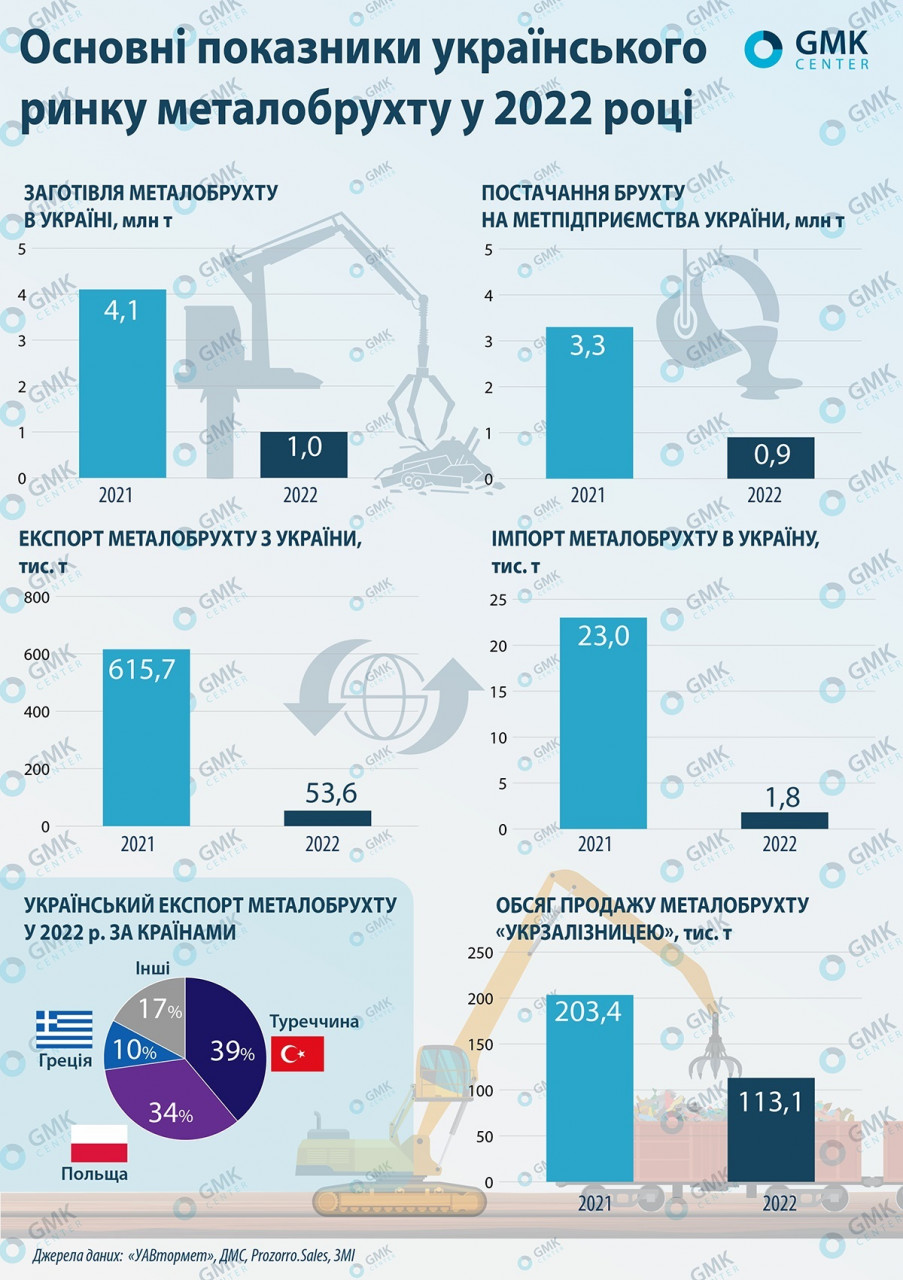 Source: www.gmk.center