During the day, the enemy continued to attack Nikolaev, four settlements of the region also suffered: the villages of Nikolaevskoe, Kavkaz, Ukrainka and Prishib. There are dead and injured.
Damaged houses, garages, cars, buildings of the enterprise.
Law enforcement officers record the consequences of war crimes committed by Russian troops and help the victims.
The Russian invaders continue shelling the civilian infrastructure of the settlements of the Luhansk region. Over the past day, the police documented 27 shelling of settlements in the region. 35 damages were recorded to private and apartment buildings of citizens, there were dead and wounded.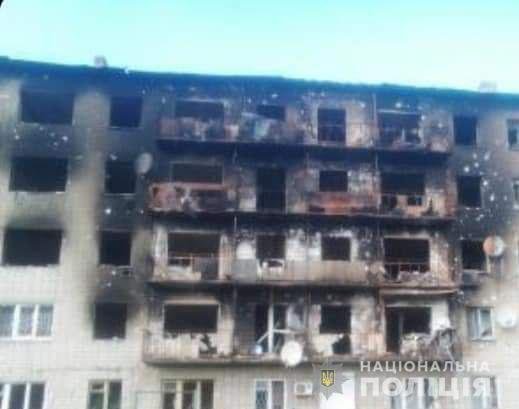 During the day, the Russians shelled 11 settlements in the Donetsk region. There were no deaths, but civilians were injured. 14 civilian objects were destroyed – residential buildings and critical infrastructure.
Russian aircraft fired at the border settlements of the Sumy region for the third time in a day.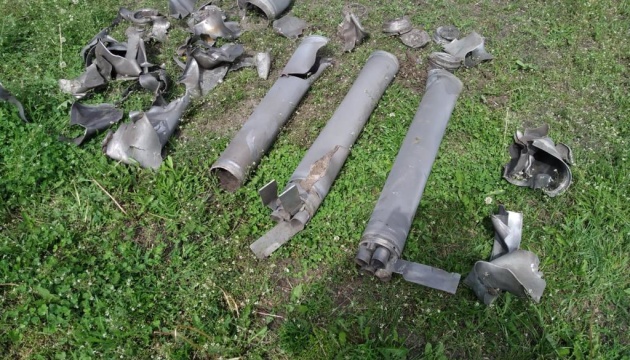 In Nikolaev, as a result of another shelling of Russian invaders, three people were killed.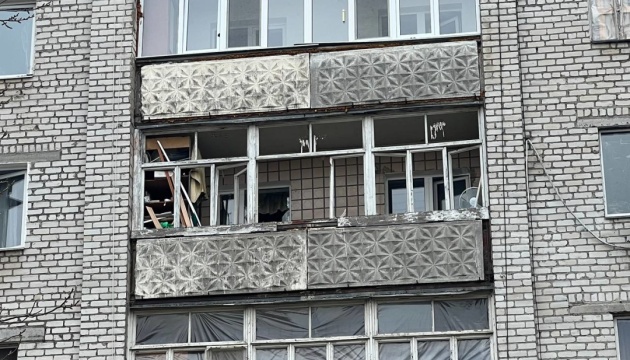 In the Odessa region, rescuers extinguished a fire in a building of an agricultural enterprise that arose as a result of a Kh-59 air-launched cruise missile hit.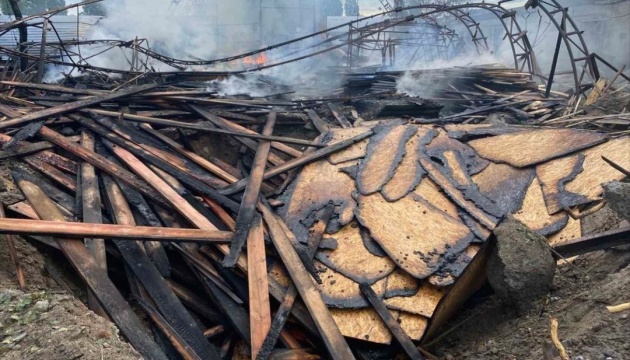 The pyrotechnic units of the Main Directorate of the State Emergency Service of Ukraine in the Donetsk region carried out 7 trips to the territory of the Kramatorsk and Pokrovsky districts. It was found: a grenade – 2 units, an artillery shell – 4 units, a cumulative fragmentation warhead – 34 units. Surveyed 2.65 hectares of territory.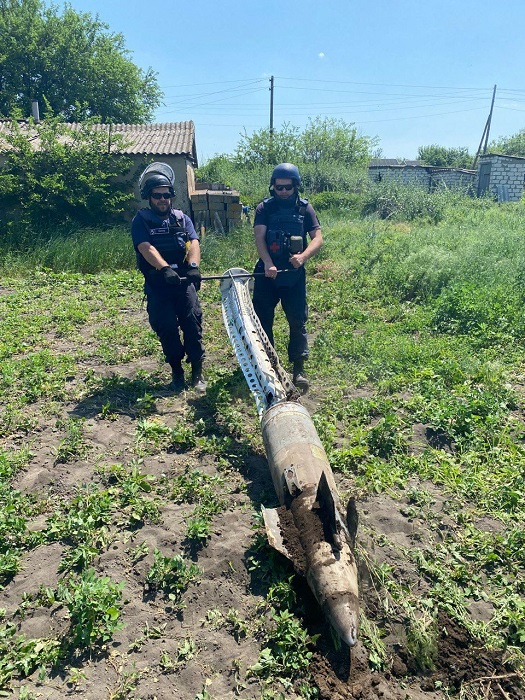 Photo materials are taken from the official information resources of the State Emergency Service, the National Police of Ukraine, the State Border Guard Service of Ukraine and the mayor of Nikolaev.