As a result of enemy shelling, the territory of an agricultural enterprise in the city of Bakhmut was destroyed. Two hangars, agricultural machinery were damaged, the insulation of the roof of the hangar burned on an area of ​​about 200 square meters.
Over the past 24 hours, pyrotechnic units of the Main Directorate carried out 9 trips to the territory of the Kramatorsk, Bakhmut, Volnovakhsky and Pokrovsky regions, revealed: a rocket projectile – 1 unit, an anti-tank mine – 1 unit, a cumulative fragmentation warhead – 61 units. Surveyed 1.18 ha.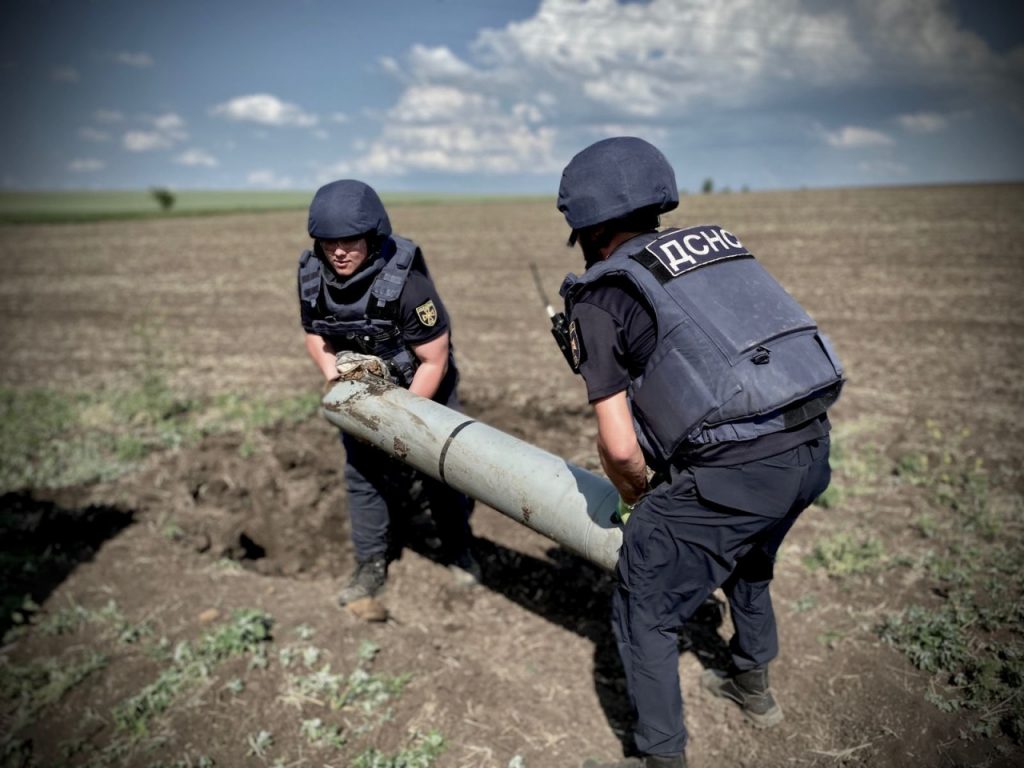 Over the past 24 hours, the city of Soledar was shelled in the evening, as a result, a one-story house was destroyed, and apartments in an apartment building caught fire. Rescuers from the city of Soledar immediately went to the scene of the fire and found that the fire was occurring inside the apartment, the fire was localized on an area of ​​120 sq. m. and liquidated it.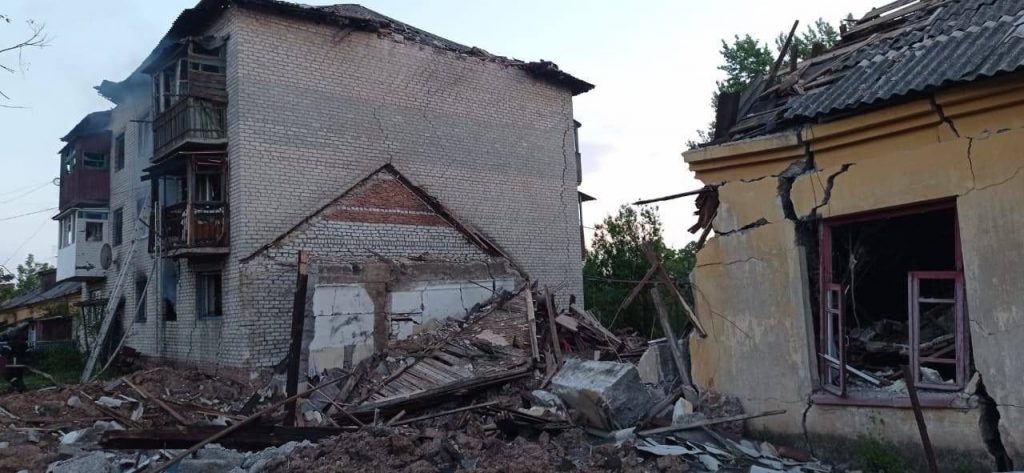 Over the past day, firefighters of the Kramatorsk district of Donetsk region went out three times to eliminate fires and clear rubble as a result of enemy shelling.
So, because of the shelling of the settlements of the Druzhkovskaya community, rescuers went to clear the rubble in the private sector. During the rescue operations, a dead woman and one injured were found.
Two fires broke out on the territory of the city of Kramatorsk as a result of enemy shelling. Firefighters from the Kramatorsk community were promptly sent to the places of fires. During the firefighting and clearing of debris, the body of a man was found. Currently, rescue operations to remove the rubble continue.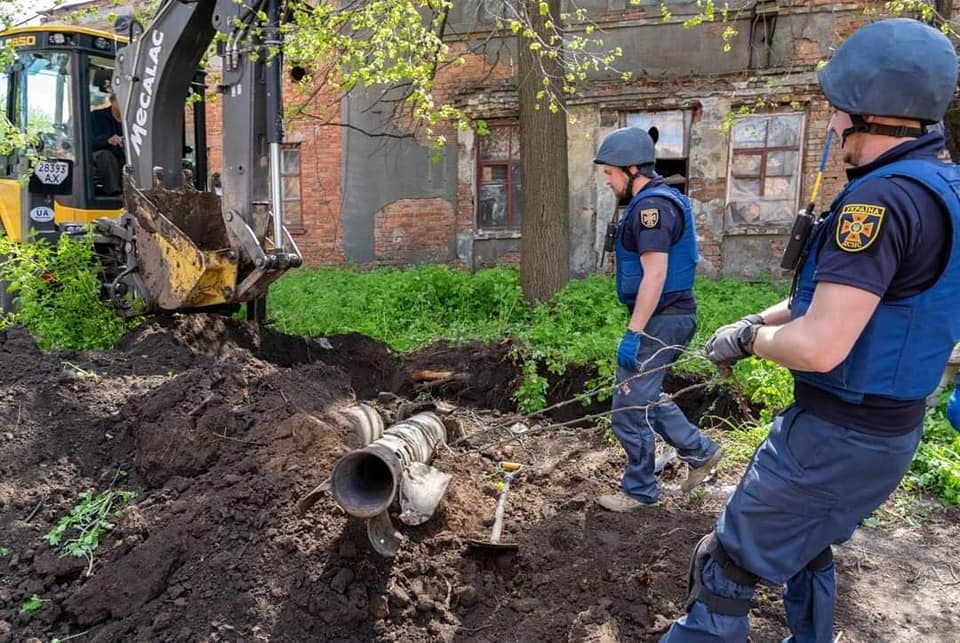 Step by step, the Kharkiv region is being cleared of the remnants of rockets, unexploded ordnance and mines with which the Russians are trying to demilitarize our gardens, fields and forests.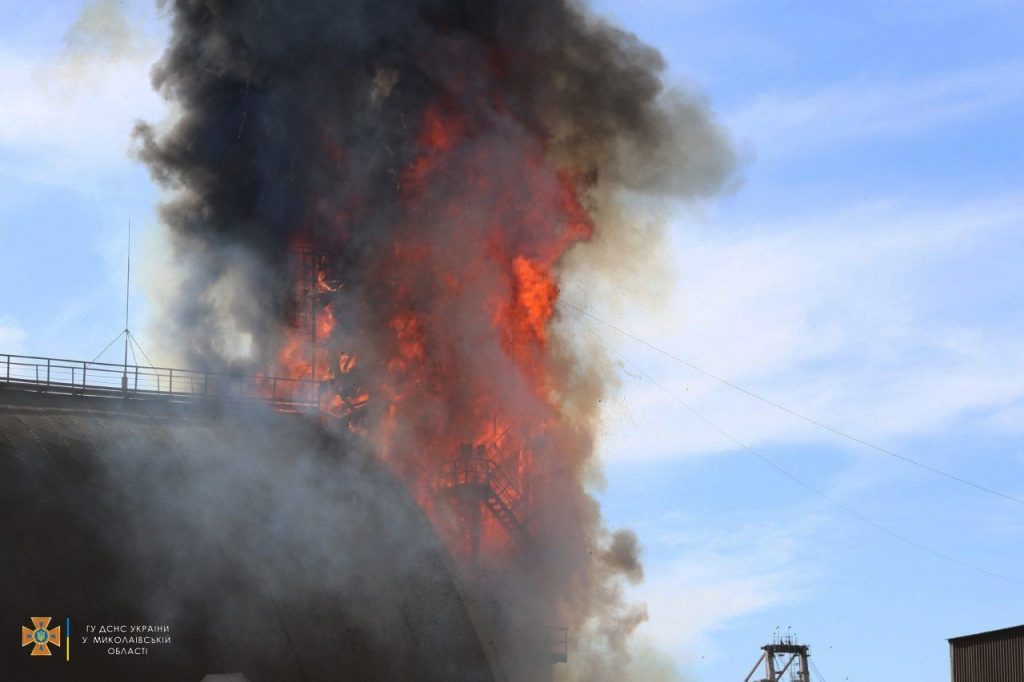 During the day, as a result of ammunition and debris in the Nikolaev region, 6 fires occurred, of which 2 in the residential sector, 2 in open areas – one in a forest tract on an area of ​​​​4 hectares, liquidated by firefighters of the Galitsynove fire brigade, the second – in open areas an area of ​​3 hectares in the village of Staraya Bogdanovka of the Radsadovsky territorial community. Another fire is at an infrastructure facility.
During the day, the Russian occupation troops fired 15 times at the settlements of the Luhansk region: Severodonetsk, Lisichansk, Gornoe, Toshkovka, Ustinovka and Vrubovka. There are dead and injured local residents.
In Gornoye, 13 private houses were damaged. In the city of Severodonetsk, the invaders fired at a chemical plant, this time the premises of one of the workshops were damaged. In Lisichansk, multi-storey buildings and one of the post offices were damaged.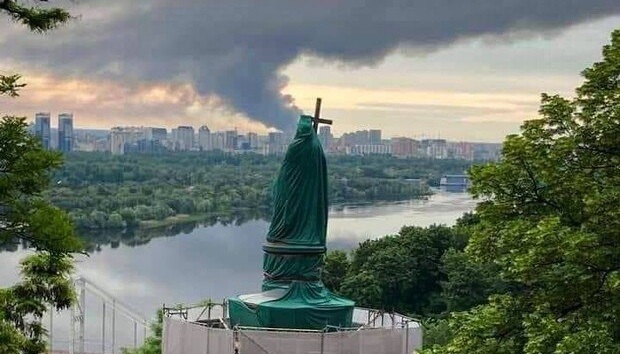 This morning, four Russian missiles hit the Darnytsia car repair plant on the left bank of Kyiv.
Photo materials are taken from the official information resources of the State Emergency Service, the National Police of Ukraine and JSC «Ukrzaliznytsya».