Due to the hit of ammunition and its debris on the Shkolnaya street in the village of Luparevo of the Galitsyn territorial community burned an outbuilding, dry grass and straw.
Also, the enemy again fired at the Ship District of Nikolaev. As a result of artillery shelling, a private residential building was damaged.
The liquidation of the fire of the storage terminal with meal continues.
Over the past day, the occupying forces have destroyed more than 30 residential buildings in the Luhansk region, destroyed a bakery in the city of Lisichansk, which baked bread for the townspeople and residents of nearby settlements, bombed government institutions and civilian infrastructure.
The police documented 16 facts of the destruction of households in the town of Zolote, 6 – in the village of Vrubovka, 5 – in Lisichansk and 3 in Gornoye.
During the day, the invaders fired at 7 settlements of the Donetsk region, killed and wounded civilians.
11 strikes were recorded by air-to-ground missiles, multiple launch rocket systems, artillery, and tanks. 26 civilian facilities were destroyed. At the sites of shelling, law enforcement officers collected evidence of Russian war crimes.
In the Nikolaev region, enemy troops damaged 32 civilian infrastructure facilities – the police record every war crime in Russia.
32 infrastructure facilities were damaged, including 30 residential buildings and two private enterprises.
Also, as a result of shelling, fires broke out, which were extinguished by rescuers.
In the Dergachevska community of the Kharkiv region, as a result of the shelling of a critical infrastructure facility by Russian troops, one person was killed and another was injured.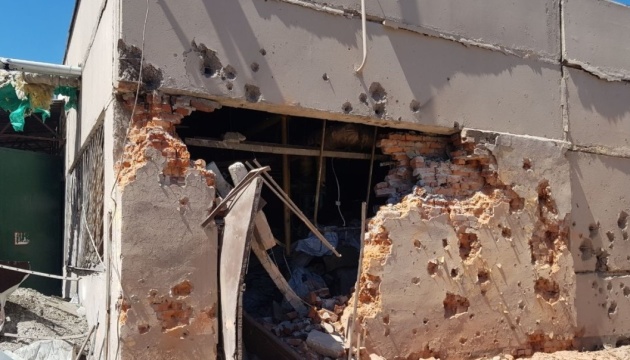 In Lozova, Kharkiv region, as a result of a night rocket attack by Russian troops, five educational institutions, residential blocks of flats and dormitories were damaged.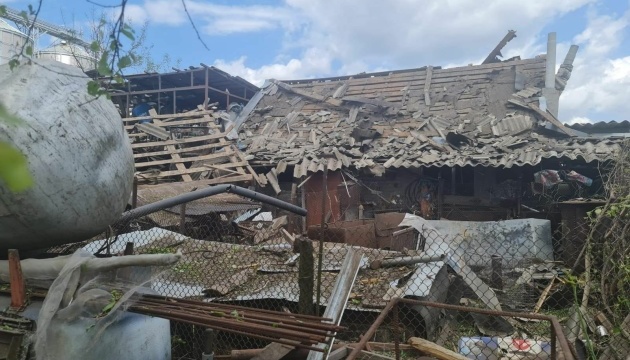 Photo materials are taken from the official information resources of the State Emergency Service, the National Police of Ukraine and the authorities of the Lozovska community.