Rashists got into a building in Lisichansk, where people were hiding. Arriving at the scene, rescuers removed four dead citizens while clearing the rubble.
Moscovites also fired at the dispensary, resulting in the destruction of the building.
There are probably people under the rubble. Search and rescue operations continue, personnel of the fire and rescue unit of the State Emergency Service of the region are working at the scene.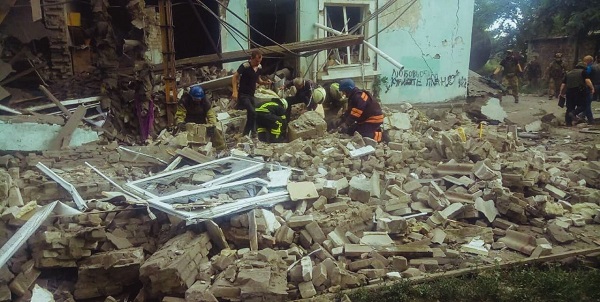 The police recorded more than 30 destroyed infrastructure facilities in the Zaporozhzhia region as a result of armed aggression.
In the past three days, Russian servicemen have been shelling the Pologovsky district. Private houses, high-rise buildings, kindergartens, farms and other facilities were damaged. According to preliminary information, there are affected residents of regional centers.
Once the enemy hit Gulyaipole, Orikhove and nearby villages.
The police record the war crimes of the Russian invaders in the territory of the temporarily occupied Kherson region.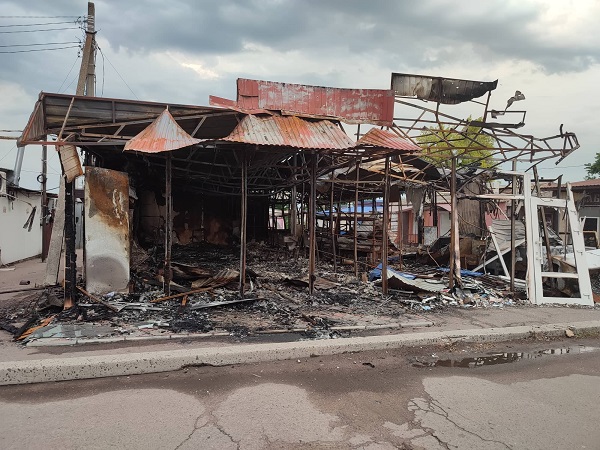 In the Lugansk region, police recorded 13 shelling of settlements by the Russian army.
The enemy does not stop and destroys cities and the civilian population of the Luhansk region, the police continue to evacuate the civilian population and deliver humanitarian aid, despite constant shelling.
Mykolaiv and six settlements over the past day were again under fire – the police are documenting the consequences.
Mykolaiv, the villages of Pervomayske, Kotlyarove, Martynovske, Shevchenkove, Lymany and Lepetikha suffered from enemy attacks. There are wounded. Established damage to a high-rise building and a private residential building. Final information is to be confirmed.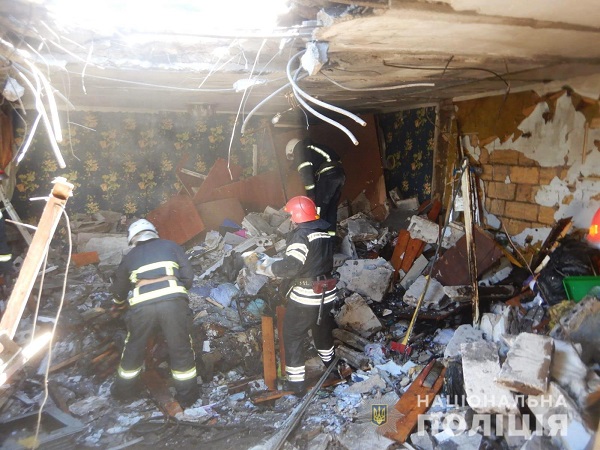 During the day, the police documented 21 Russian war crimes against the civilian population.
The invaders fired at 16 settlements of the Donetsk region, there are dead and wounded among civilians. In just one day, Russia destroyed and damaged 43 private homes, as well as civilian infrastructure.
In the Kharkiv region, six people were injured as a result of Russian shelling during the day.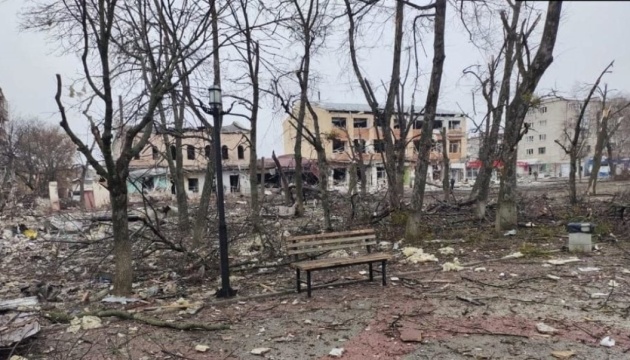 Photo materials are taken from the official information resources of the leadership of the Kharkiv Regional Military Administration, the State Emergency Service and the National Police of Ukraine.