Gulyaipole is again under enemy fire: the police are recording the consequences of shelling.
During the armed attack, the Russian invaders damaged private houses of local residents and destroyed a number of shops in the city center. There were no reports of casualties.
In the Sumy region, police are documenting the aftermath of nighttime shelling.
Tonight, Russian troops opened fire on the civilian infrastructure of the city of Seredinno-Buda. As a result of enemy shelling, at least 10 residential buildings were damaged, 1 of which was destroyed by fire after a direct hit by an enemy shell.
Lugansk region: during the day, the police documented 18 shelling of settlements by Russian invaders.
There are dead and wounded among the locals. As a result of the shelling, 31 infrastructure facilities were damaged and destroyed – apartments in high-rise buildings and private houses, territories of enterprises in the cities of Luhansk region.
Significant destruction in the settlements of the Popasnyanska and Girske communities. In particular, 16 houses were damaged in Novoivanivka, nine in Mykolaivka, and six in Nyrkove.
During the day, the police of the Donetsk region documented 18 strikes by Russians.
The invaders fired at 11 settlements, killed and wounded civilians. 36 civilian facilities were destroyed, the vast majority of which were residential buildings.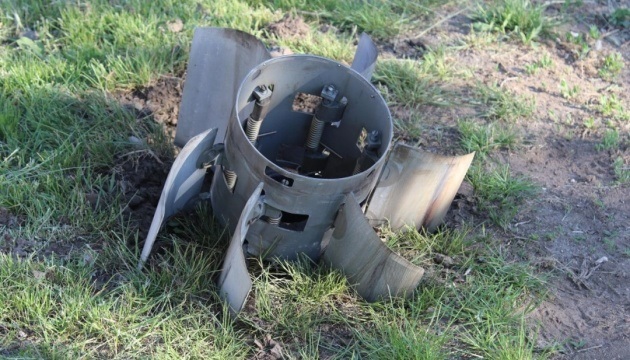 In the Mykolaiv region, as a result of enemy shelling over the past day, 16 people were injured.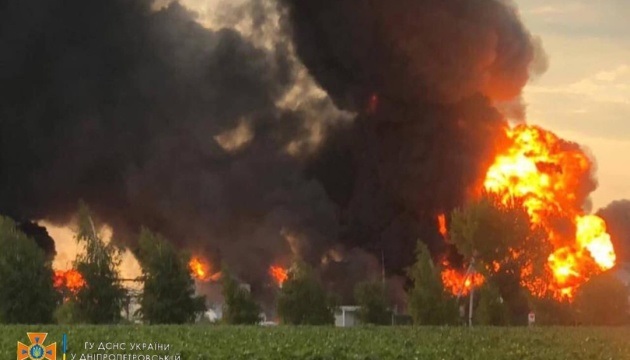 The fire at the oil depot in the Novomoskovsky district, which occurred as a result of a missile attack by Russian troops, has been trying to put out 50 rescuers for more than 14 hours.
Photo materials are taken from the official information resources of the head of the Mykolaiv Regional Council, the State Emergency Service and the National Police of Ukraine.