The police record the consequences of war crimes in the Zaporozhzhia region.
Over the past 24 hours, the police received about two dozen reports from residents of the Pologivskyi district about the destruction of houses and other infrastructure. There is information about wounded local residents.
On the night of June 29, the Russian invaders attacked the Slobodskyi and Shevchenkivskyi districts of Kharkiv.
As a result of the explosion, a crater formed near one of the residential multi-storey buildings. Also damaged office and administrative buildings, cars. There are wounded.
55 damaged objects in the Mykolaiv region, there are dead and injured among the civilian population, including children – the police record the consequences of enemy attacks by the Russians.
As a result of an enemy attack, three apartment buildings and 40 private residential buildings were damaged. Damage was also caused to educational institutions, private enterprises, government offices, shops, pharmacies and administrative buildings. There are dead and injured, including children.
Donetsk region: Police officers documented 16 Russian war crimes in a day.
The invaders shelled 7 settlements. There are dead and wounded civilians. 20 civilian facilities were destroyed – residential buildings, a school, a factory, an agricultural firm, enterprises, and a power line.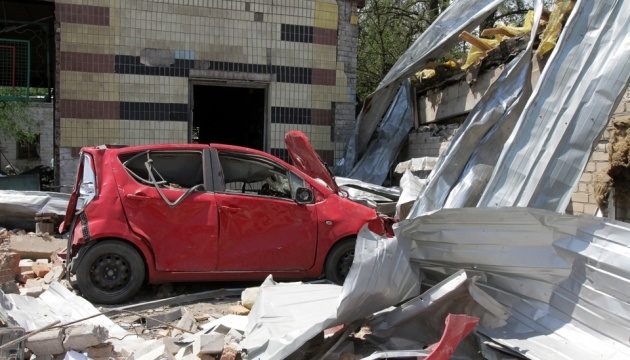 The Dnipropetrovsk Regional Military Administration reported that a man and a woman were killed as a result of Russian missiles hitting the building of a motor transport enterprise in Dnipro. As of today, two victims of the Russian missile attack remain in hospitals.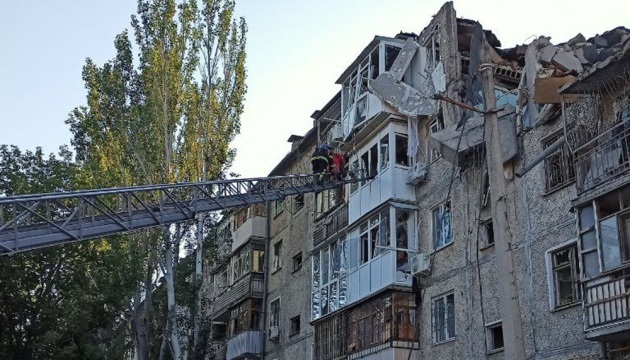 A rocket from Russian troops that hit a high-rise building in Mykolaiv destroyed apartments from the third to the fifth floor, rescuers are clearing the rubble.
Photo materials are taken from the official information resources of the State Emergency Service, the National Police of Ukraine and the Dnipro City Council.