At least 15 houses damaged as police document the aftermath of a Russian strike on downtown Kramatorsk.
The occupying troops hit the housing sector with a rocket, civilians were killed and wounded. Evidence of a war crime has been seized. The air strike took place around 13:00. At least 15 buildings were damaged by shelling, including a hotel, and cars were burned down. The number of victims is being specified.
Luhansk region: Police register the consequences of shelling by Russian troops.
The police of the Lugansk region continue to receive information from citizens about the facts of damage or destruction of private and multi-storey buildings, outbuildings and cars due to shelling by the Russian army.
Over the past day, reports of damage and destruction were received in Novotoshkivske – 30 messages, in Severodonetsk – 7, Lisichansk and Rubizhne – 3 messages each, Popasna – 2, Pryvillya, Hirske, Zolote, Voevodivka, Nyzhne and Orikhove – 1 message each.
At night, the occupiers struck two blows at a school in Kharkov – investigators opened criminal proceedings.
Russian troops fired missiles at a specialized educational institution in the Nemyshlyansky district of Kharkov. Explosive waves damaged the school building, formed two craters. The houses of citizens and non-residential buildings located nearby were also damaged.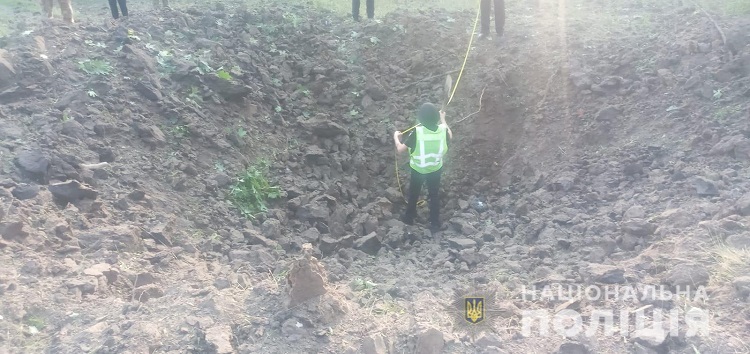 Mykolaiv region: The police documents the consequences of Russian war crimes: 21 destroyed infrastructure facilities during the day.
The regional center and the settlements of Nechayanne and Bila Krynytsia were under shelling. There are dead. As a result of the strikes, 16 private houses, an apartment building, three shops, an outbuilding, six units of agricultural machinery and four trucks were damaged.
The invaders killed and wounded civilians in the Donetsk region.
The police documented 28 enemy attacks in 16 settlements. The Russians shot the population with rockets, artillery and tanks.
47 civilian facilities were destroyed: 27 residential buildings, including 4 multi-apartment buildings, a school, a kindergarten, a technical school, a college, a hospital, a social services center, an office building, a transformer, wheat fields.
The Russian military fired at the Kryvyi Rih district of the Dnipropetrovsk region; hit the village of Novosemenivka of the Apostolivska community. The field is on fire, houses and power lines are damaged.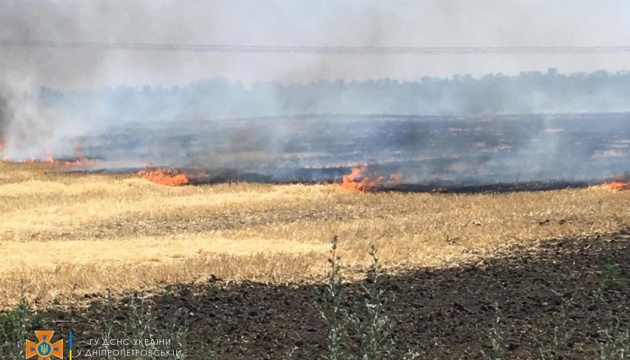 Over the past day, the police recorded several facts of enemy shelling in the Orikhivsky and Vasylivsky directions. Four residents were injured.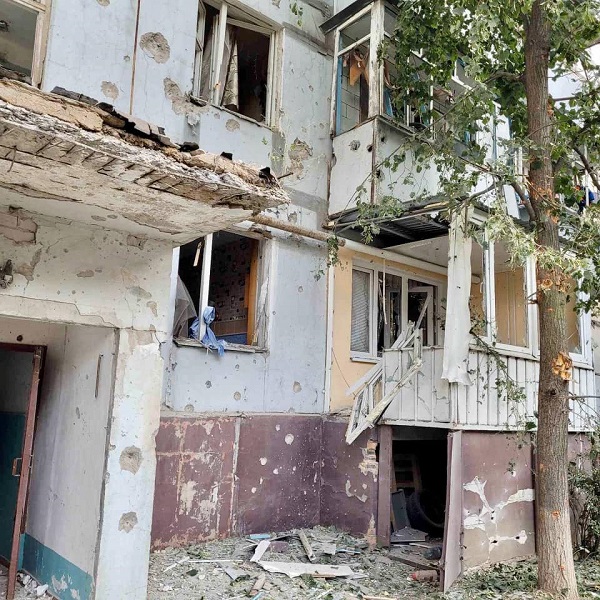 The Russian military carried out a series of attacks on the regions of the Sumy region, as a result of which civilian infrastructure was damaged.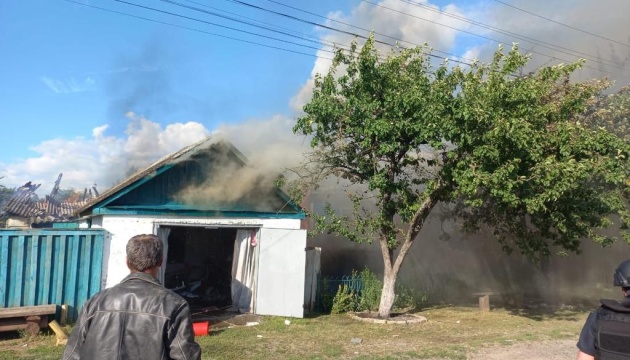 Photo materials are taken from the official information resources of the State Emergency Service, the National Police of Ukraine, the Zaporizhzhia and Sumy regional military administrations.