The Russians carried out another shelling of the Saltivsky and Kyivsky districts of Kharkiv with multiple rocket launchers today at about 10:20 am.
As a result of numerous explosions of cluster munitions, there were five fires at different addresses, a lot of destruction of private and multi-apartment buildings.
According to preliminary data, 4 people died, at least 31 were injured, including two children aged 4 and 16.
In one of the cases, the ammunition hit a car moving along the roadway in the Kyivsky district. The car was torn to shreds, a fire started. Two people died in it.
In the Saltivsky district, garages were on fire; in the private sector, the roof of a house caught fire.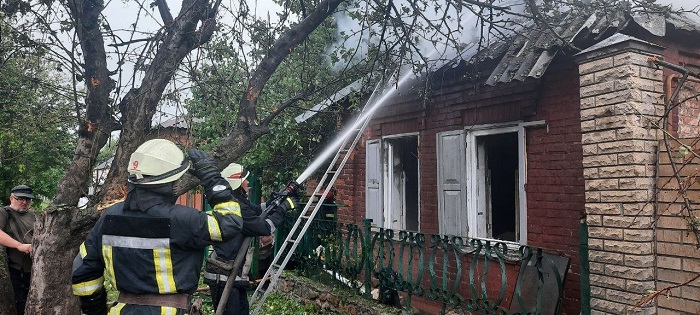 The Russian army shells Zaporizhzhia: the police document the damage and destruction.
This weekend, the enemy inflicted a record number of strikes on the settlements of the region. About 250 hectares of wheat burned out from the detonation of shells. Civilians with shrapnel wounds of varying severity were delivered to medical institutions in Zaporizhzhia.
Over the past two days, the police have received 70 reports of armed crimes committed by Russian servicemen against civilians. The enemy does not stop shelling the settlements of the Zaporizhzhia region, especially in the Pologivsky and Vasylivsky directions.
In the Pologivsky district, in particular in Gulyaipole, about two dozen residential buildings and several high-rise buildings were destroyed.
Lugansk region: the police continue to register shelling and destruction of infrastructure in the region's settlements.
As a result of artillery shelling by the occupying forces of Russia, 3 apartments and one house in the city of Severodonetsk were destroyed.
Donetsk region: The Russian army destroyed and damaged more than fifty residential buildings in a day.
The Russians delivered 13 strikes on 10 settlements. There are dead and wounded among the civilian population. The police have documented every Russian war crime.
37 damaged residential buildings – the police fix the consequences of regular Russian shelling of civilian objects in the Mykolaiv region.
More than 40 civil infrastructure facilities were damaged and destroyed, including: 37 residential buildings, warehouses and other structures. There are people injured.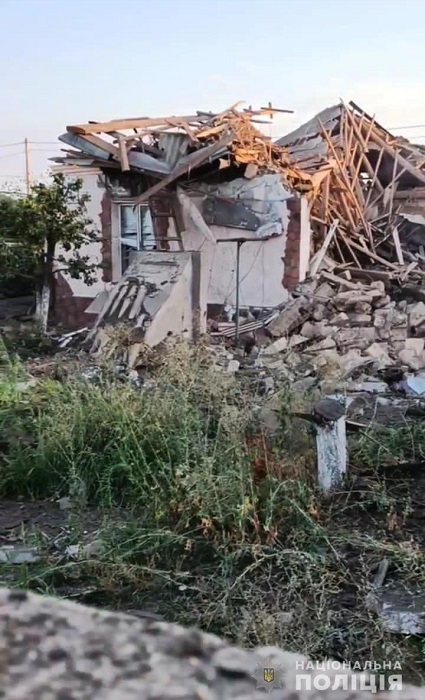 In the village of Zolochiv, Bogodukhivsky district, Kharkiv region, two people were killed as a result of Russian shelling.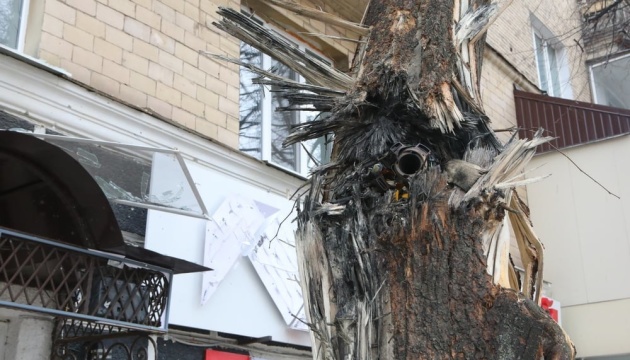 On Monday, July 11, Russian aircraft launched two missile strikes on the Odessa region, as a result of which a port infrastructure object was hit, several buildings were damaged.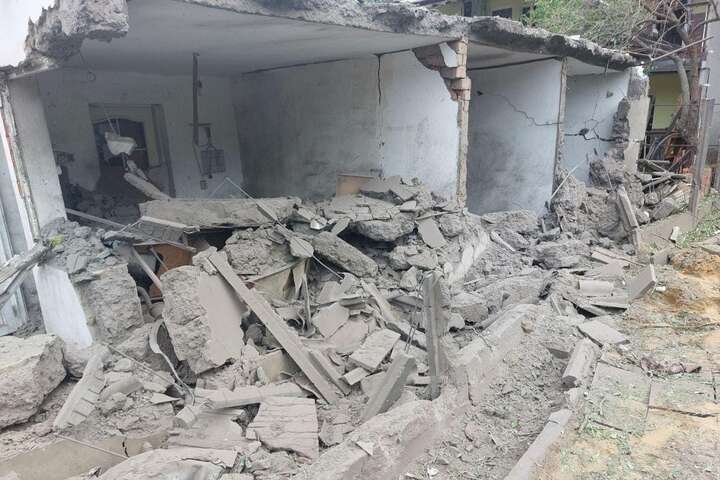 Photo materials are taken from the official information resources of the State Emergency Service, the National Police of Ukraine, the Zolochiv village council and the «South» operational command.