Zaporizhzhia: Settlements of Pologivshchyna under fire from Russian troops: the police documented the consequences.
Over the past three days, the police received 16 reports about the consequences of the shelling of the Russian army. Armed strikes were received by five settlements of the Pologivsky district.
Farms, shops, a hairdresser's, a kindergarten, as well as private houses and apartments received damage and destruction.
Dnipropetrovsk region: The police are recording the consequences of missile strikes by Russian troops on the territory of the Dnipro region.
Two rockets from Russian troops hit an agricultural enterprise. As a result of the shelling, hangars with hay caught fire. There were no casualties.
The occupiers are destroying the Lugansk region and stealing the property of citizens: the police document every crime of the Russian army against the civilian population.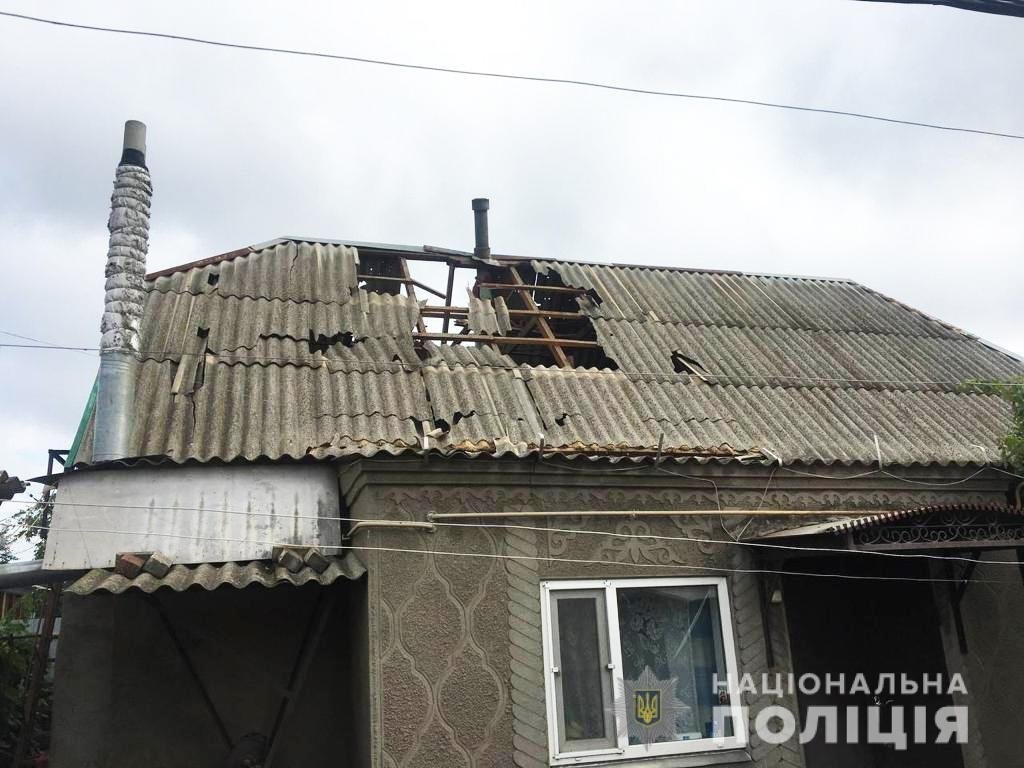 Mykolaiv region.
The police record the consequences of regular shelling of settlements by the Russian army.
Today, July 25, around 3:00, a series of explosions was heard in Mykolaiv. Russian troops struck outside the regional center and the village of Mishkovo-Pogorilovo. So far, it is known about damage to residential buildings, vehicles, infrastructure facilities, electricity and gas supply. Injured minor. The final information about the victims and damaged property of citizens is being established.
Kharkiv region: Russian troops covered the Chuguiv region with heavy fire – the police are documenting the crimes of the invaders.
As a result of the rocket hit, the building of the regional house of culture, where people were hiding, was completely destroyed. The rubble is currently being cleared and the number of victims is being established.
In addition to the house of culture, a school, a building that housed a library and a sports hall were destroyed. Residential buildings damaged. Several missiles hit open areas.
The police of the Donetsk region registered 26 war crimes of the Russian Federation per day.
Russian troops shelled 16 settlements, wounded civilians. 40 civilian facilities were destroyed and damaged: 32 residential buildings, a greenhouse, a hangar and a tractor, power lines.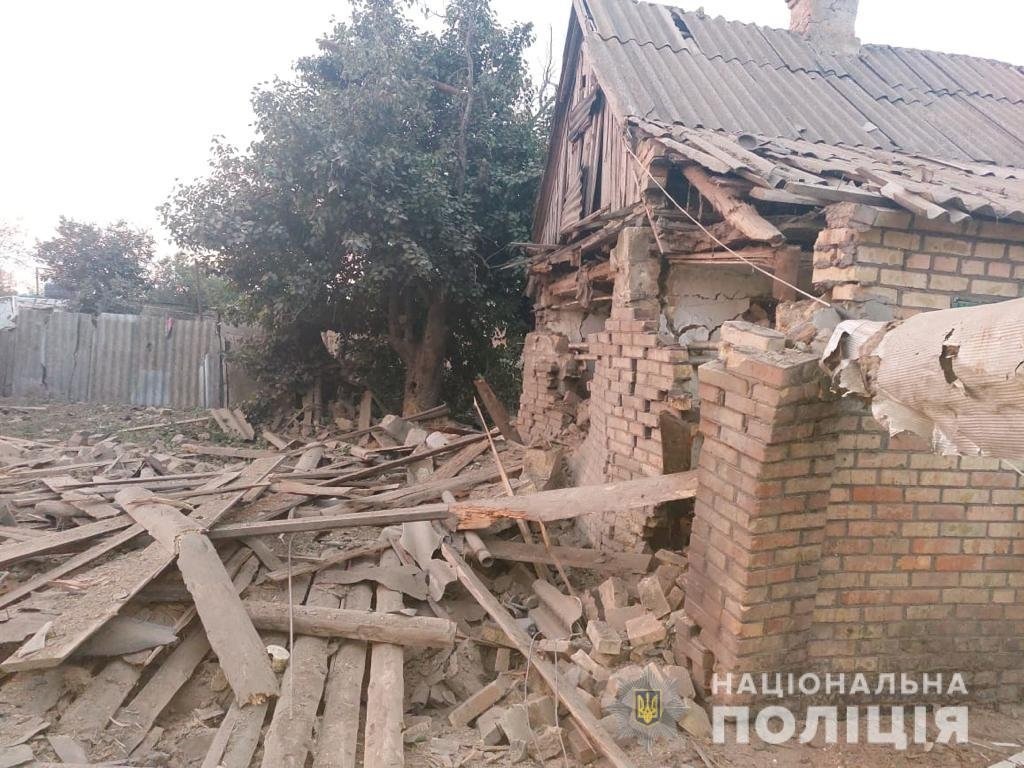 Dnipropetrovsk region: the police record the next crimes of the Russian troops against the civilian population in the Nikopol region.
Tonight, Russian troops several times covered with fire from the MLRS two communities of the Nikopol region – Myrivska and Marganets.
Currently, 14 private houses and a gas pipeline are known to have been damaged. The final information on the destruction, damage and casualties is being specified.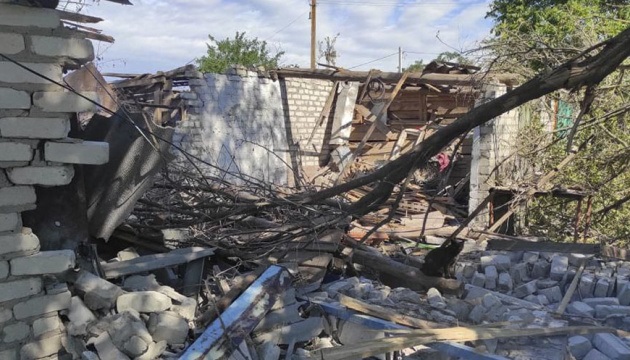 In the Dnipropetrovsk region, for the second time in the evening, the village of Velyka Kostromka, Zelenodolsk community, Kryvyi Rih district, came under fire from the Russians.
Photo materials are taken from the official information resources of the State Emergency Service, the Dnipropetrovsk District Military Administration, as well as the National Police of Ukraine.