Investigators record the consequences of rocket attacks on the Kharkiv region by the Russian army.
Russian occupiers daily attack settlements and destroy the infrastructure of Kharkiv region.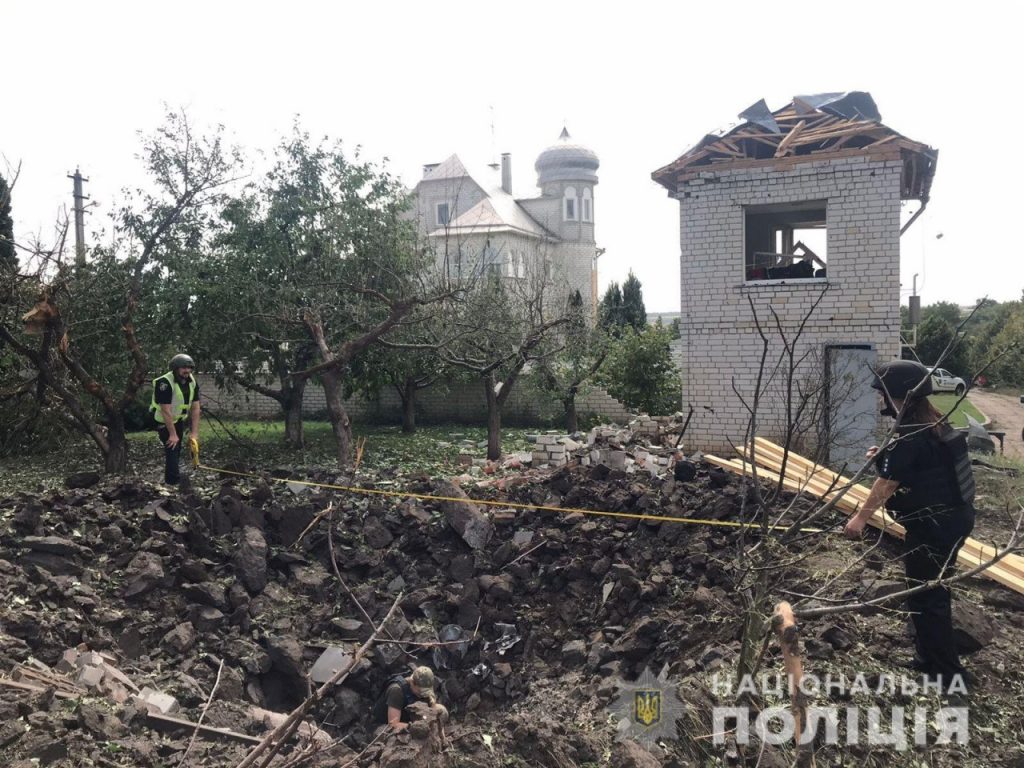 In the village of Rogan, Kharkiv region, a rocket hit a private house. The impact caused a fire. Civilians suffered.
Also, a missile strike was recorded in the village of Dokuchaevske, Kharkiv region. The outbuildings of an educational institution, a private enterprise, fences, and vehicles were damaged. No casualties.
Donetsk region: Destroyed houses and shops – the police records the consequences of the crimes of the Russian army.
During the day, the occupying troops carried out 12 attacks, killing and injuring civilians.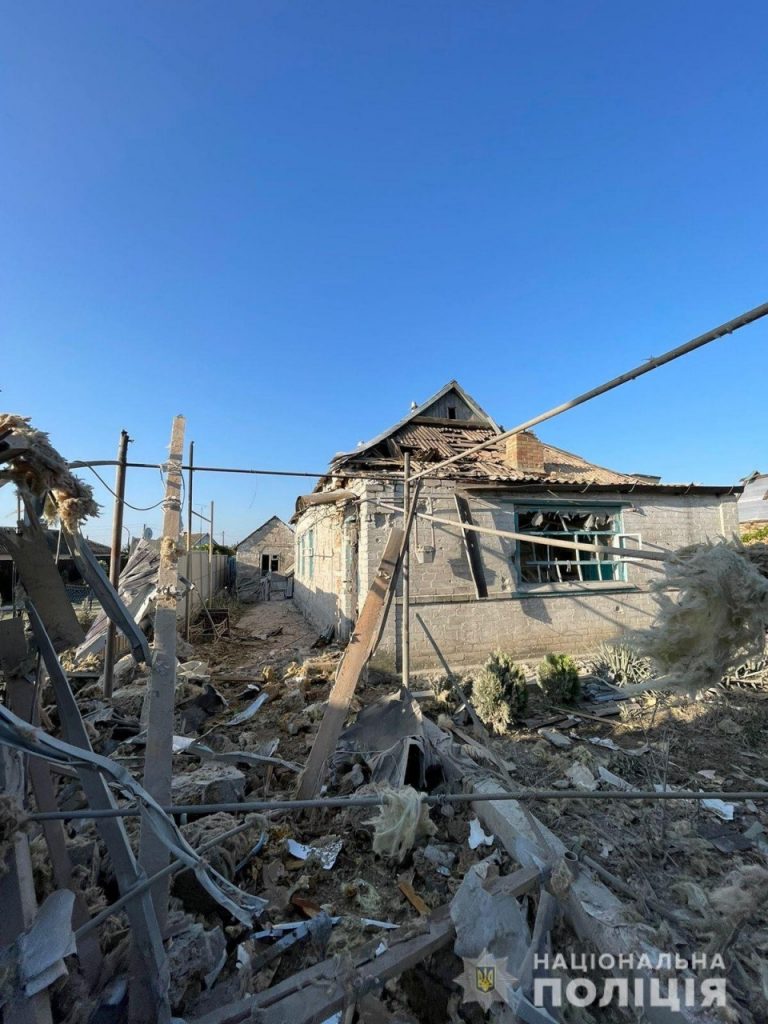 Dnipropetrovsk region: Damaged and destroyed houses, gas pipelines and power lines – the police document the consequences of shelling by the Russian army.
Tonight, August 21, the enemy shelled the city of Nikopol, the Marganetska and Myrivska communities of the Nikopol region from cannon artillery.
The enemy fired at the city of Nikopol from the side of the village of Vodyane. Both high-rise buildings and private houses, cars, outbuildings were damaged, the gas pipeline and power lines were damaged. As a result of the shelling, a fire broke out at one of the enterprises.
In the Marganetska community, power lines were damaged, there were no damages or casualties.
In the Myrivska community there is damage and destruction of private houses. Final information is to be confirmed.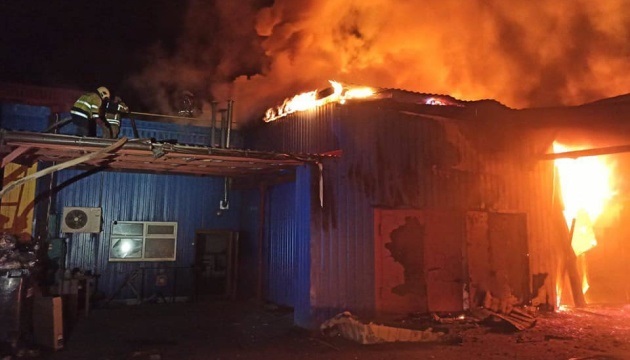 Yesterday at 22:26 there was a fire on the territory of one of the enterprises of the city, which occurred as a result of the shelling of the city of Bakhmut. Upon arrival at the place of the call, it was found that the roof of the warehouse building on the territory of the enterprise was on fire.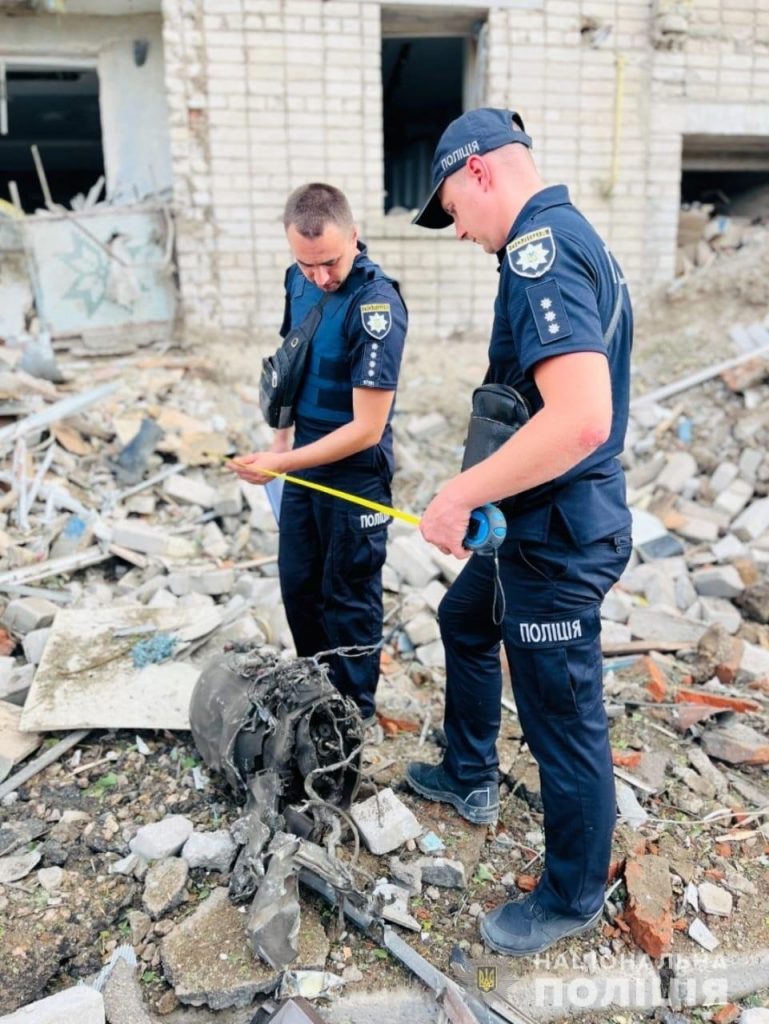 Mykolaiv region: The police fixes consequences of military crimes of armies of Russia.
Tonight, the Russian invaders once again attacked the regional center and its environs. Damage to the territory of one of the enterprises of the city is known. The final information about the victims and damage is being specified.
At the scene, law enforcement officers collect evidence of war crimes.
The settlement of Shyroke, Bashtansky district, was also subjected to shelling.
Over the past 24 hours, the regional center, Voznesensk, and the villages of Lyubomyrivka, Zorya, Chervona Dolyna, Shyroke, Yakovlivka of the Berezneguvatska, Shevchenkivska and Shyrokivska communities have been under enemy fire.
Four multi-apartment and nine private houses, administrative buildings, cars and other structures were damaged. Civilians were injured, including children.
Photo materials are taken from the official information resources of the State Emergency Service, as well as the National Police of Ukraine.