As a result of artillery shelling and hit of an air bomb in school of the village of Zelenyi Hay in the Mykolaiv region four persons were lost and three were injured. Several houses were also destroyed.
Dozens of houses are on fire in Severodonetsk, Rubizhne and Popasna in Luhansk region due to enemy shelling, and there are victims as well.
Dozens of apartments and a vocational school building were on fire in Severodonetsk today due to shelling by the Russian army. And from the very morning militants fired at the Hrysto-Rizdvyanyi Cathedral.
In Rubizhne, as a result of the shelling, garages and private houses caught fire, and the gas pipeline was cut off.
In Popasna, residential buildings, garages and a car repair plant were also occupied.
The shelling of the city of Zolote and the village of Toshkivka is currently underway.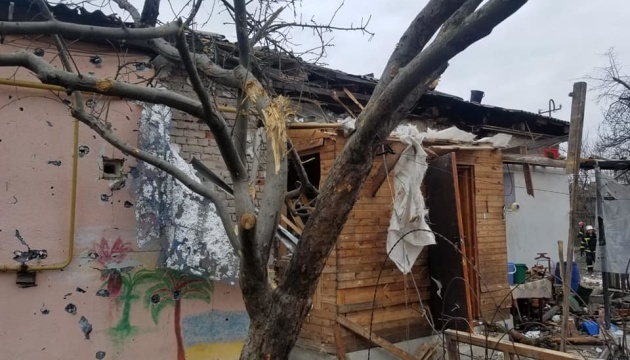 In the Zhytomyr region, the Russian military launched a missile strike on the city of Malyn.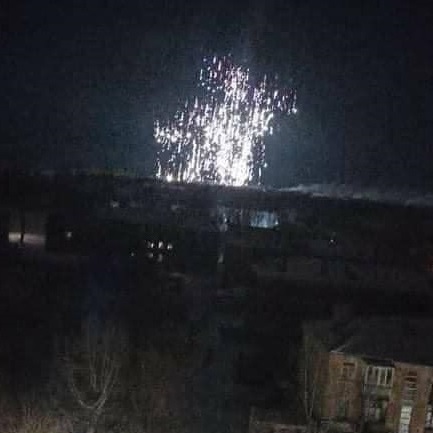 Russian troops used phosphorous munitions banned by the Geneva Convention in Popasna, Luhansk region. According to the International Committee of the Red Cross, the ignited phosphorus burns at temperatures above 800 degrees Celsius, and fires can spread over large areas, up to several hundred square kilometers.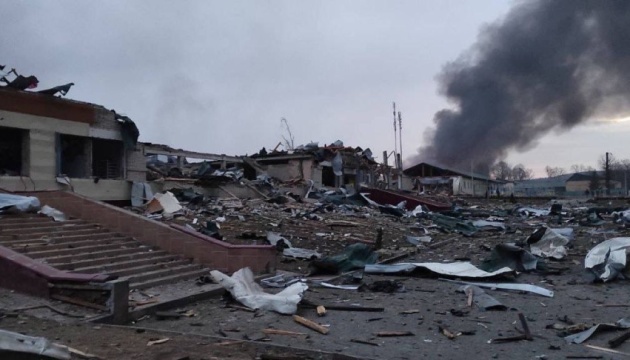 In the Lviv region, 35 people were killed and 134 were injured in a rocket attack on the International Center for Peacekeeping and Security (Yavoriv test site).
22 settlements of Donetsk region are under fire from Russian troops, namely – Mariupol, Avdiivka, Vugledar, Kramatorsk, Slovyansk, Svyatogorsk, Mykolayivka, Druzhkivka, Svitlodarsk, Toretsk, Stepne, Yegorivka, Petrovske, Verkhniotoretsk, Kamianka, Oleksandropil, Novoselivka -2, Novobakhmutivka, Pisky, Pavlivka, Velyka Novosilka, Brusin station.
At least 65 buildings were damaged – houses, a laurel, shops, a train, a bridge, a gas pipeline, etc.
At the Brusin station, a train carrying out an evacuation of citizens was damaged by debris. The conductor was killed and another was injured. The train was to evacuate residents of Donetsk and Luhansk regions who were waiting for rescue at Lyman station, including about 100 children.
Mariupol also remains under constant fire, which the enemy turns into ruins. Residents are in extremely critical condition.
In the Donetsk region, Russian aircraft attacked the Svyatogorsk Lavra. The bomb exploded 50 meters from the bridge connecting the right and left banks of the Seversky Donets River, near the entrance to the Lavra. Window frames flew out of the temples. In the Lavra subtemples, an explosive wave smashed all the windows and doors. Several wounded were hospitalized.
There are currently 520 refugees in the Lavra, including 200 children. There are almost 10,000 refugees and locals in Sviatohirsk.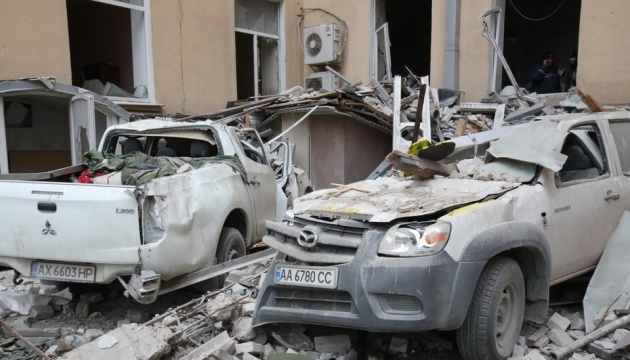 Russian occupation forces fired about 50 artillery and mortar shells at residential areas in Kharkiv, Chuguev, Izyum, and Rohan.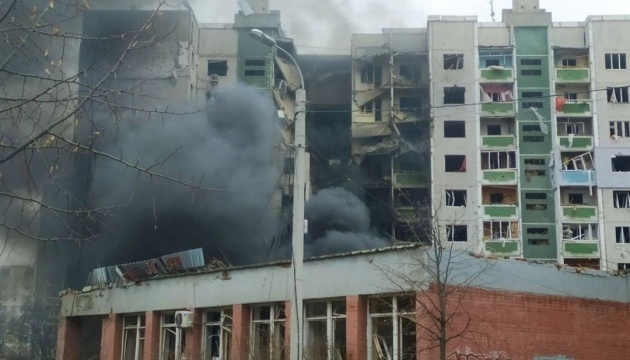 As a result of the night air strike, a Russian bomb hit a high-rise building on Peace Avenue. Rescuers are working on the spot. Previously, 1 person died. The information is being clarified.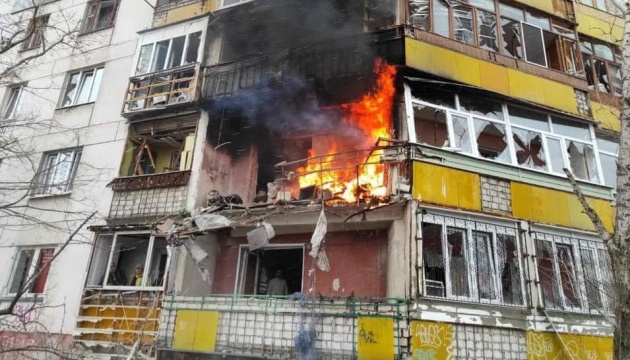 As a result of heavy enemy shelling of the settlements of Severodonetsk, Rubizhne, Lysychansk, about 22 high-rise and 33 private houses, 1 building of a state institution, 2 educational and training institutions, 1 electric substation, 1 trade establishment, 1 enterprise were damaged.