In the village of Stavyshche, Zhytomyr district, as a result of a rocket attack on administrative buildings, 4 people were injured and 7 buildings were destroyed.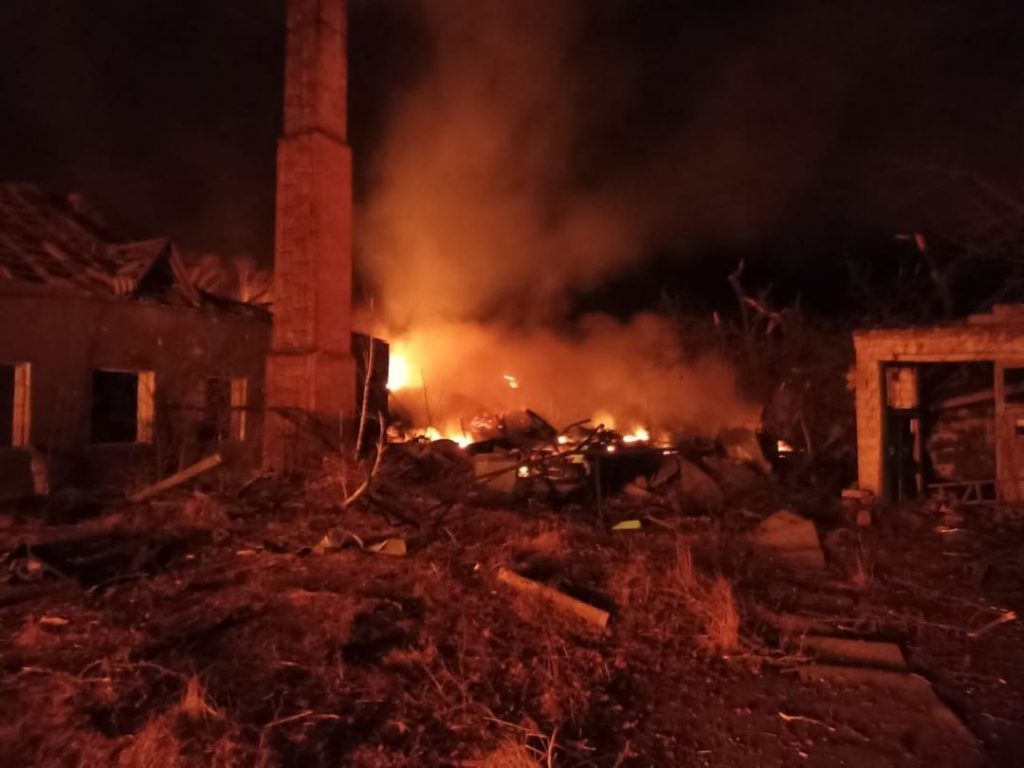 In Kyiv, two people were killed when a shell hit a high-rise building.
In Kyiv, Russian troops fired on the Antonov plant. Three people were hospitalized. SES units rescued 15 people and evacuated 63 people.
Russian troops fired a missile at a television and radio repeater in the village of Vynarivka, Stavyshche Territorial Community in Kyiv Region.
In Dergachi, Kharkiv region, a Russian shell hit a private house and killed a girl born in 2007.
In the Sumy region, the Russian military fired artillery at the homes of civilians in the village of Nizy, the number of dead and injured is being clarified.
In the city of Vasylivka, Zaporizhzhia region, sewage treatment plants were damaged as a result of enemy shelling.