Tonight in the city of Slavyansk, as a result of enemy shelling, several apartments in high-rise buildings caught fire, and a car burned down. Windows were smashed out in a local school and in several other residential buildings, walls were cut.
The fire, which arose as a result of shelling, was liquidated by rescuers. Unfortunately, three people died and six were injured.
Over the past day, pyrotechnic units of the State Emergency Service in the Donetsk region carried out 7 trips to the territory of Bakhmut, Volnovakhsky, Kramatorsk and Pokrovsky districts, 2 rockets, 29 cumulative fragmentation submunitions were detected. The area of ​​0.85 ha was surveyed.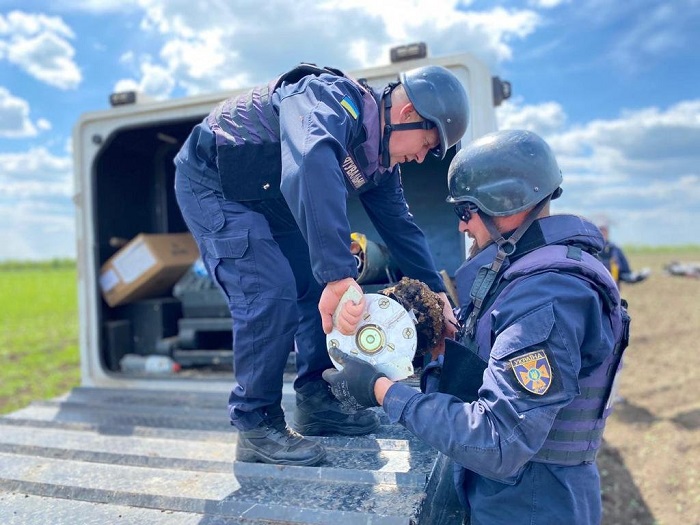 The enemy made another shelling of residential buildings of civilians in Kharkov. This time the blow fell on the private sector and the garage cooperative in the Kiev region.
As a result of the shelling, 4 fires occurred at once at different addresses. 2 private houses, an outbuilding, 3 garage boxes and 4 cars were on fire. The total area of ​​fires was more than 800 square meters.
As a result of an airstrike by Rashists on a chemical enterprise in the city of Severodonetsk, hazardous substances were released due to falling into a tank with nitric acid.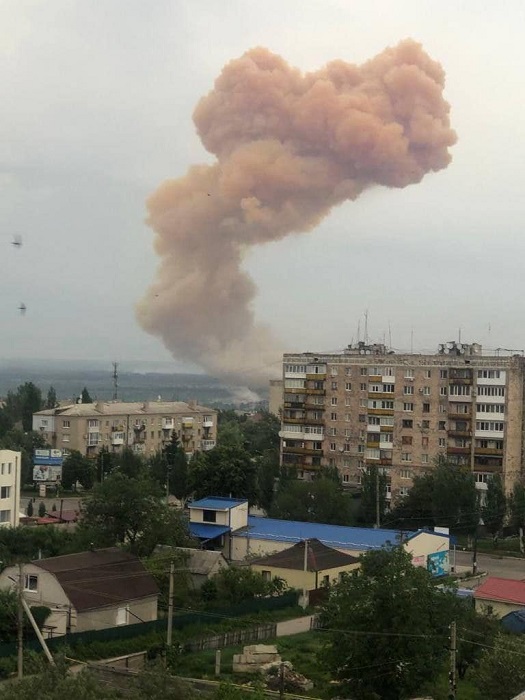 The police are documenting the consequences of the shelling of the Lugansk region by Russian troops: the enemy opened fire on settlements 39 times.
Over the past day, the occupier launched air missile strikes on Severodonetsk and Belogorovka. As a result of the shelling, civilians were killed and wounded.
During the day, the enemy destroyed 20 civilian objects – the police continue to record crimes.
Enemy troops fired at five settlements of Nikolayevshchina. 17 private houses, an outpatient clinic and other civil infrastructure facilities were destroyed. There are casualties among the civilian population.
During the day, the Russians shelled 12 settlements of the Donetsk region – civilians were killed and wounded
26 civilian facilities were destroyed – residential buildings, two schools, a plant, an ammonia pipeline, and critical infrastructure.
The police have documented the consequences of Russia's war crimes.
Tonight, Russian invaders fired on the Zelenodolsk community of the Krivoy Rog district of the Dnipropetrovsk region. There were no casualties.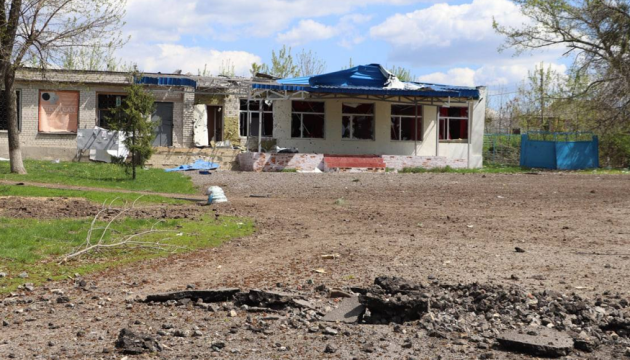 Photo materials are taken from the official information resources of the State Emergency Service, the National Police of Ukraine and the authorities of the Dnipropetrovsk regional military administration.