Dealroom.co has published a study of the startup industry in Central and Eastern Europe. A large part of it is dedicated to Ukraine. In particular, the authors counted 1,500 active startups in Ukraine and estimated their total value at €23.3 billion.
While the average size of investment in one company is decreasing worldwide, it is increasing in Central and Eastern Europe.
Over the past 5 years, Croatia, Lithuania and Ukraine have grown the fastest in this region. Since 2017, the startup industry in Ukraine has grown 9 times to €23.3 billion. Last year, the valuation of Ukrainian projects exceeded €27 billion.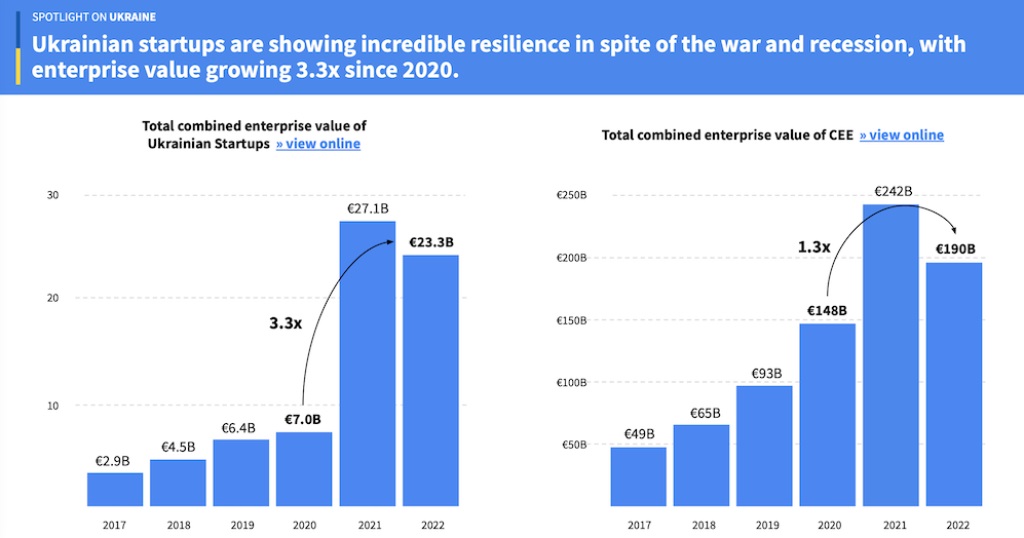 Starting from 2021, 80 unicorns appeared in the CEE.
Ukraine leads the list of European countries where the start-up industry created the most jobs per one million euros of investment.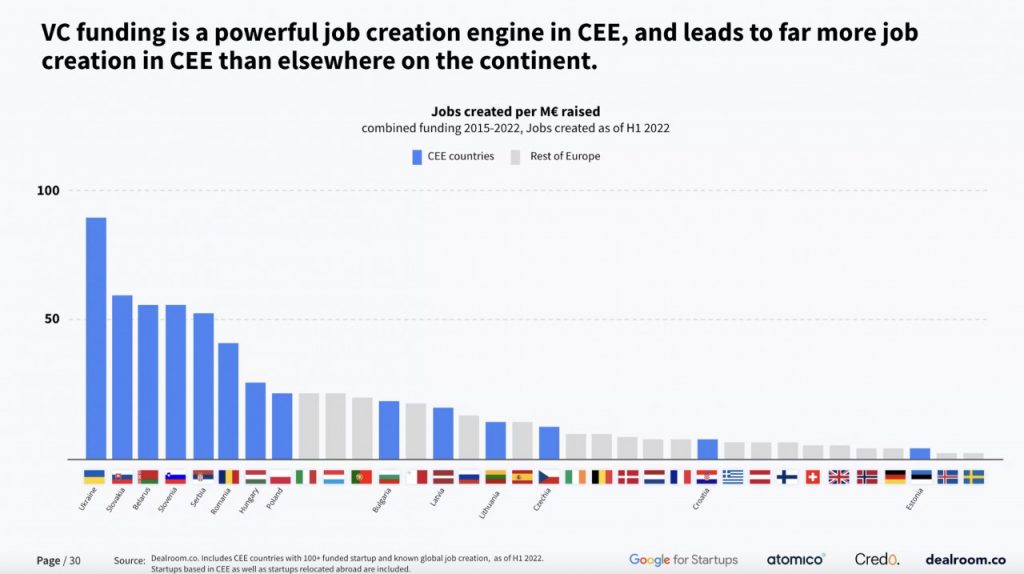 Among the countries that have attracted the most venture capital since the beginning of 2022, Ukraine ranks sixth with an indicator of €246 million. Only Poland, Croatia, the Czech Republic and Estonia are ahead.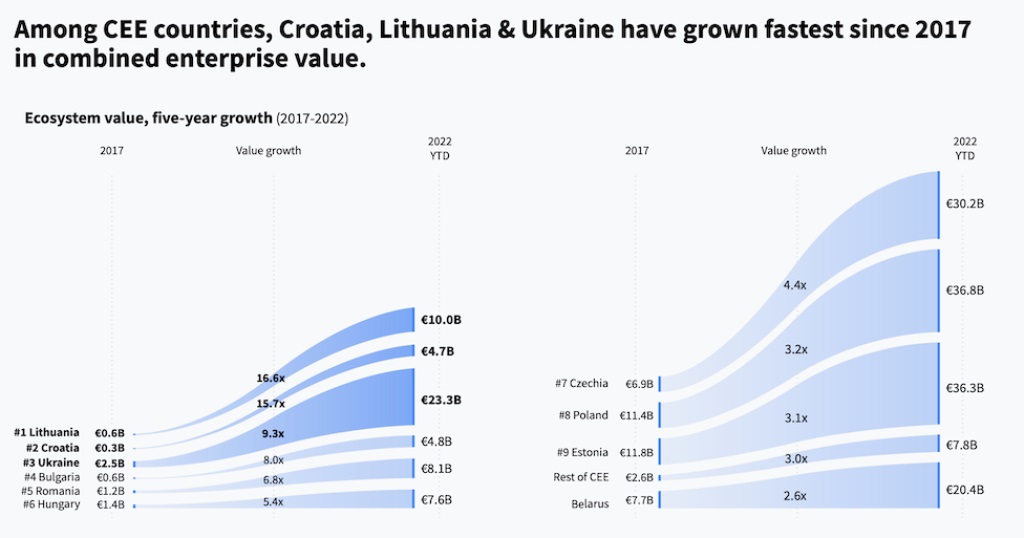 In Ukraine, there are more than 1,500 active startups, hundreds of service providers and software development studios.
Another 600 startups were founded by Ukrainians abroad. More than 500 global startups have to open vacancies in Ukraine.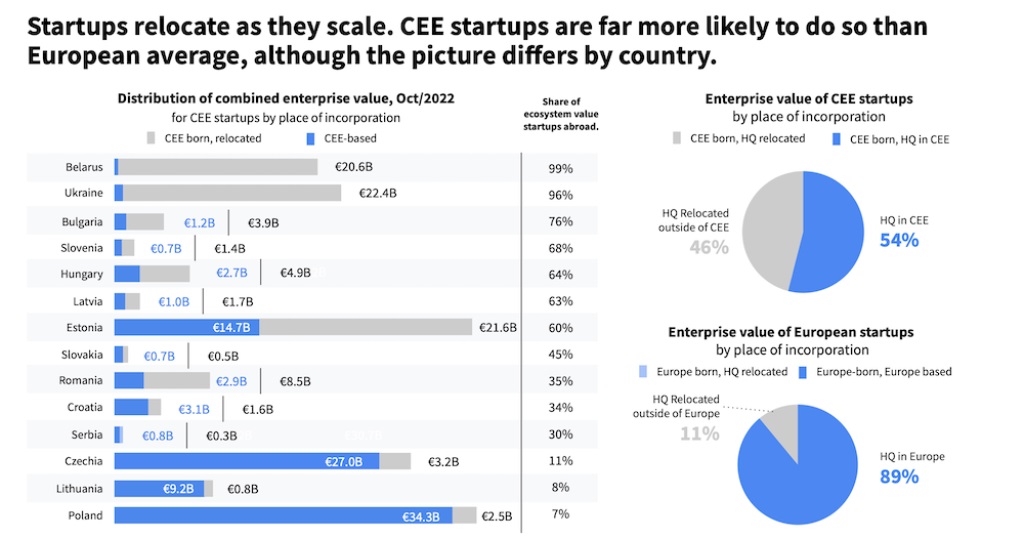 Source:www.dealroom.co