In 2019, the total amount of funding for the Ukrainian IT industry was record-breaking, according to the annual Deal Book 2020 report by AVentures Capital. Ukrainian IT companies and startups managed to attract $544 mln. For comparison, in 2018 the volume of investments amounted to $323 mln.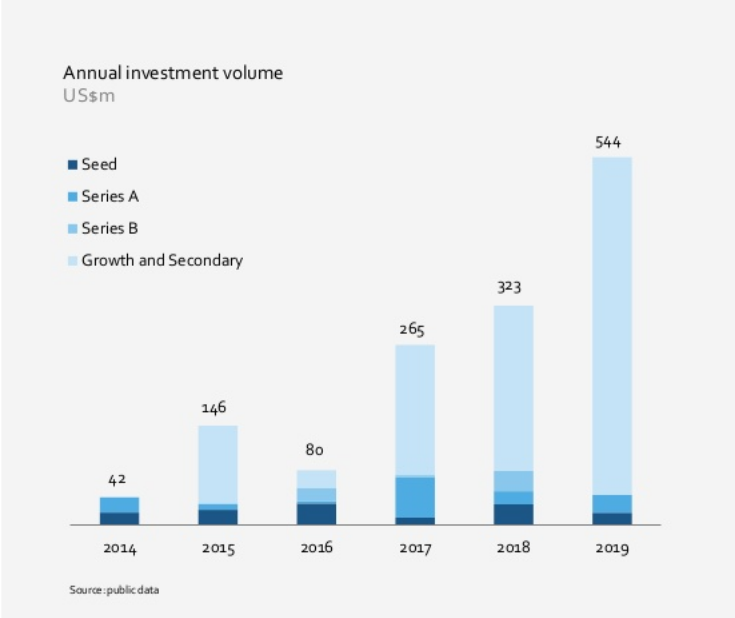 The main inflow of capital investments, which is 77%, was provided by three companies with Ukrainian roots:
Grammarly – an online "assistant" for writing English-language texts based on artificial intelligence;
GitLab – website and code repository management system for Git;
ai is an artificial intelligence platform for evaluating sales performance.
Two of these companies have received the prestigious "Unicorn status" – a market value of over $1 bln.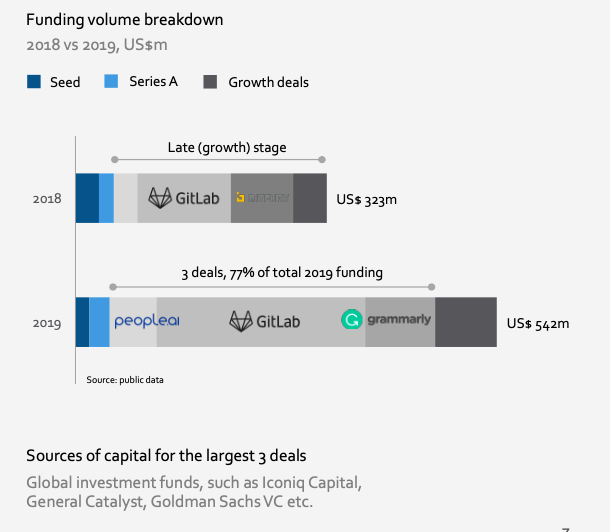 A number of companies have attracted the attention of strategic investors. For example, AI Factory and Busfor are international companies that have their own R&D centers in Ukraine. The first of these, working in the field of computer vision and solutions for the recognition of images and video, acquired Snapchat – popular in the U.S. messenger with the ability to send messages, disappear after a certain period of time. The second company, which sells bus tickets online, bought the BlaBlaCar service.
The volume of transactions in the early stages did not change compared to 2018. The total amount of financing raised by Seed and A Rounds is $44 mln. "Ukrainian food companies made outputs for $478 mln. Most of the outputs accounted for $100 mln, while start-ups, estimated at above that amount, remain private companies," the study says.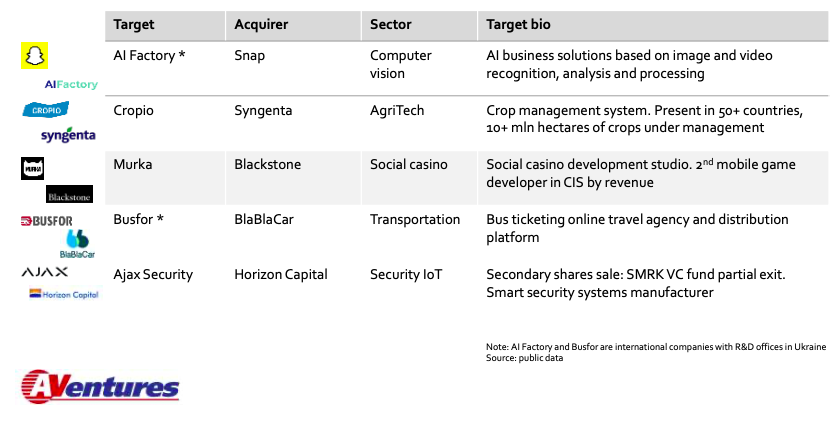 It is noted that most of the investments in Ukrainian startups were made by foreign investors both at the initial stage and at the stage of growth.
In addition, AVentures Capital also selected the largest product companies with the largest international revenue and leading e-commerce companies in Ukraine.
 Source www.inventure.com.ua