Since the beginning of Russia's military aggression against Ukraine, Japan has unequivocally sided with our state, consistently pursuing a policy of condemning aggression, imposing sanctions and providing large-scale assistance to Ukrainians.
Until February 24, many Japanese did not know anything about Ukraine. But after the start of the war, Ukrainian flags began to be raised in Japan, and fundraising began in support of Ukraine.
Japan became the first country in Asia to impose sanctions on Russia, and is now stepping up remediation pressure on the aggressor state. So far, the Japanese government has imposed 10 waves of sanctions, and Japanese companies are no longer operating in Russia.
In support of Ukraine, Japan has announced $600 mln in financial assistance to support the Ukrainian economy, as well as $2.3 mln (300 mln yen) in grant aid under the Economic and Social Development Program to strengthen the health care system by providing medical equipment.
In May, Japan signed a $100 mln (13 bln yen) loan agreement with Ukraine. Assistance to Japan will be co-financed by the World Bank and included in the budget of the Ukrainian Government. The loan will be used to "strengthen demonopolization and anti-corruption institutions, strengthen land and credit markets, and social protection."
The Japanese Ministry of Labor has decided to encourage local companies to hire IDPs from Ukraine. Organizations that will hire Ukrainians, who left the country because of the war, will be able to receive grants of up to $4.7 thousand (600 thousand yen).
Japan will donate €2 mln to the IAEA for its efforts to maintain the security of Ukraine's nuclear facilities that have been attacked by Russia. The funds will be used to finance the sending of IAEA experts to Ukraine and the necessary equipment for Ukrainian nuclear facilities.
In response to Russia's military aggression, the Japanese government has allocated almost $166 mln in emergency grant aid to Ukraine to provide humanitarian support to Ukrainians. These include firefighting equipment, communications equipment, medicines, medical supplies and other assistance. In addition, in May this year, the Japanese government decided to increase the loan amount to $600 mln for humanitarian needs.
In addition, on May 12, the Government of Japan provided emergency humanitarian aid totaling about $200 mln to support Ukraine and countries hosting Ukrainian refugees. The funds will be used for health and medical care, food and water, basic necessities, hygiene, temporary shelters, protection (psychological and social assistance), education (mine avoidance training, etc.). 
After Vladimir Zelensky's speech to the Parliament of Japan, the Government of this country, for the first time in its history, decided to provide military support to the country at war, a country that opposes Russia's military aggression – Ukraine.
In March, an intergovernmental agreement was signed in the form of an exchange of notes between Ukraine and Japan on providing the Government of Ukraine free of charge protective weapons for the Armed Forces, namely bulletproof vests, helmets, tents, winter clothing, medicines, generators, cameras, various tools for use in emergencies. Ukraine has also been provided with reconnaissance drones, gas masks and chemical protection suits.
The development of mutually beneficial trade and economic cooperation remains an important priority of the two countries.
Analysis of export and import operations of Dnipropetrovsk region with Japan also shows the growing level of partnership.
According to the results of 2021, the volume of exports of goods from Dnipropetrovsk region increased by 43% ($4.6 mln), which was 1.3% of the volume of Ukraine to Japan. Among the goods that are most in demand among Japanese consumers are ferroalloys, titanium and titanium products, toys, lighting equipment and more.
Export operations were carried out by 13 enterprises from Dnipropetrovsk region.
The main exporting companies are enterprises of the metallurgical complex, processing and food industries.
TOP-5 exporting companies (ranking by volume of export products):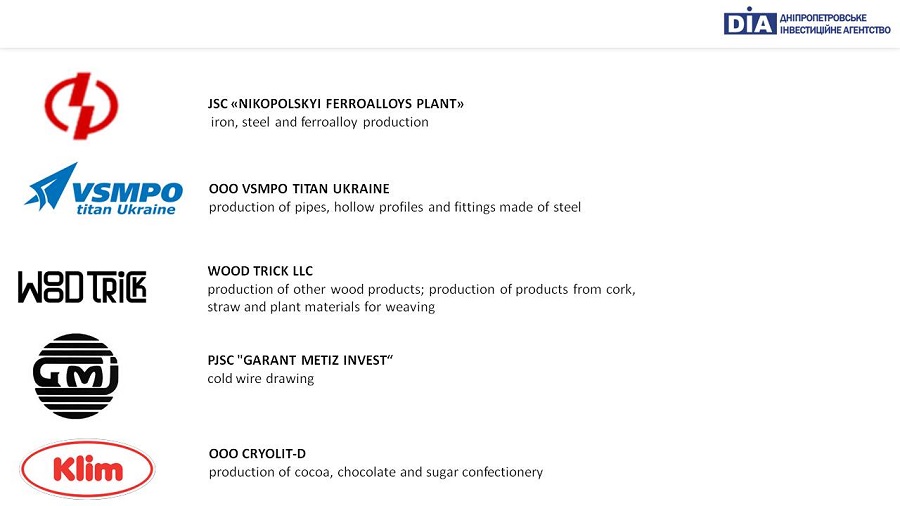 Imports of goods from Japan to Dnipropetrovsk region amounted to $33.1 mln (2.7% of Ukraine's imports from Japan) and increased by 8.6% compared to 2020. Dnipropetrovsk region mostly bought tires and rubber tires, cars, ferrous metal products and more.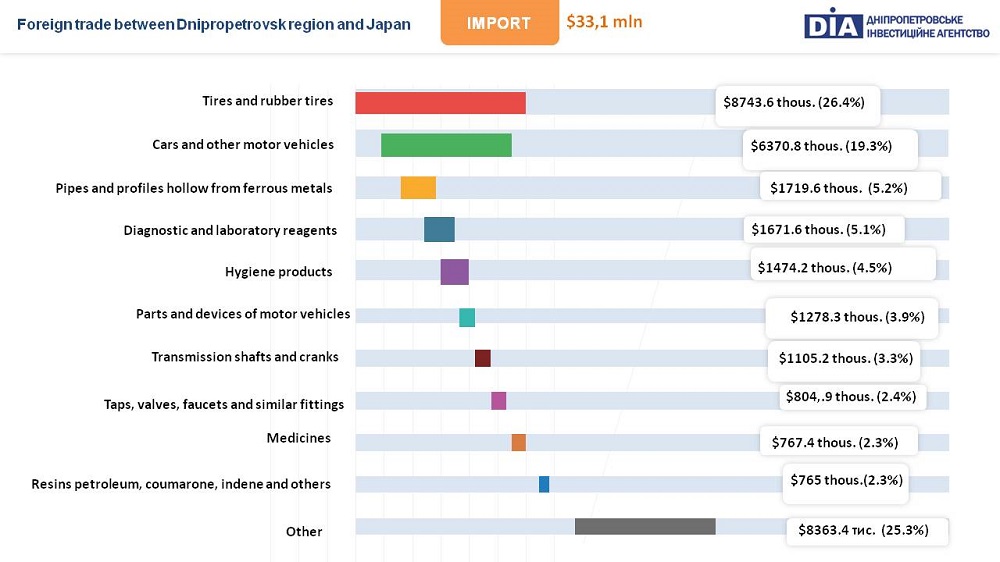 Import operations were carried out by 210 importers.
TOP-5 importers' enterprises (ranking by volume of imported products):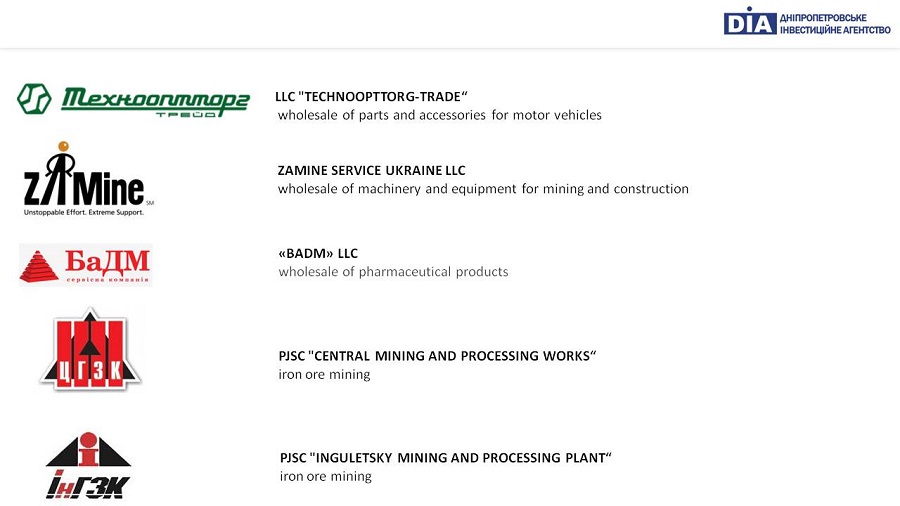 Among the promising areas for export to Japan are the products of the metallurgical complex, organic products of the agro-industrial sector and light industry products made of natural materials.