In the village of Marianske, Dnipropetrovsk region, large-scale construction of the eighteenth river transshipment terminal of the NIBULON company continues. This is reported by Ukraine Today with reference to the press service of the company.
One of the largest agricultural companies in Ukraine NIBULON is building the 18th river transshipment terminal. The new terminal – Zelenodolsk branch – will transfer agricultural products from grain carriers to nonpowered vessel of the company's river fleet.
Today, on the territory of the future terminal, earthworks and general construction work continue. The facility operates more than 40 units of construction equipment.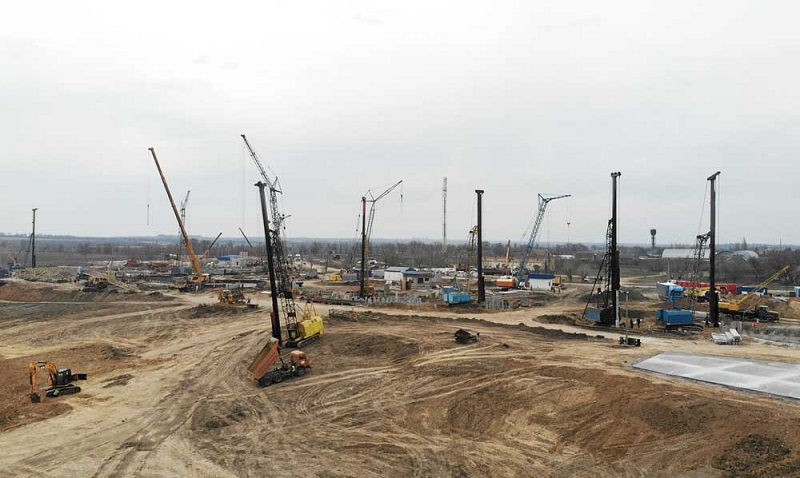 Construction of truck unloader.
The construction of the future administrative and laboratory building continues at the construction site.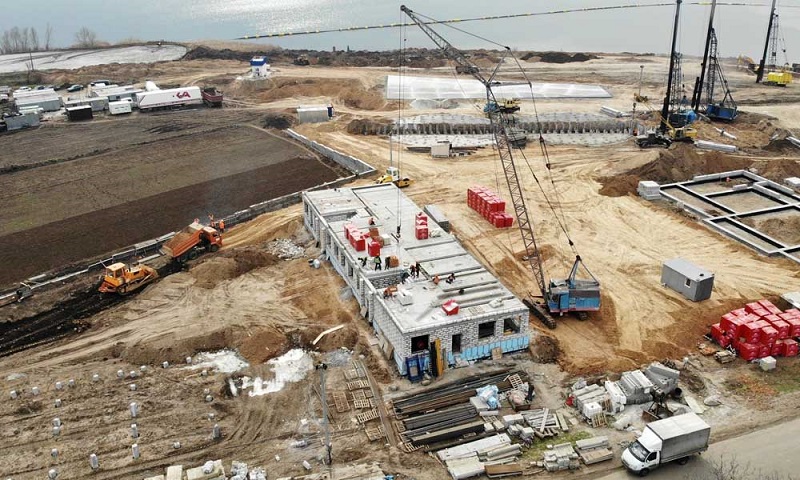 Work continues on the development of the future terminal wharf.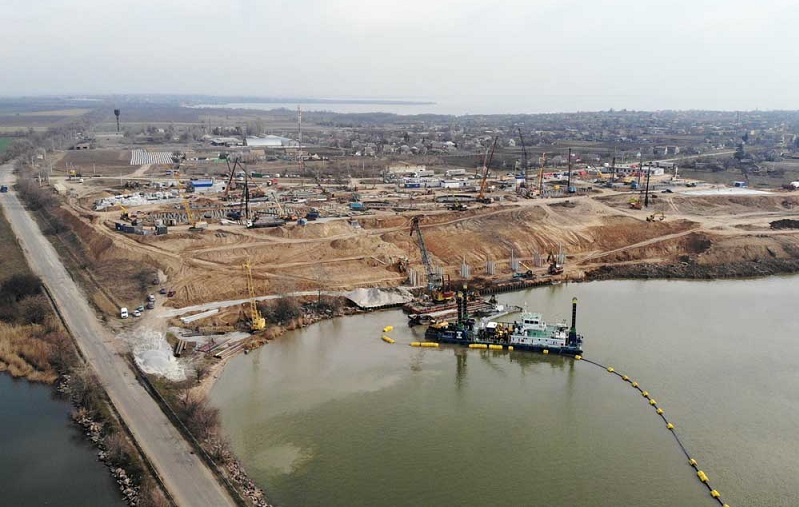 This is how the terminal will look when the construction will be completed.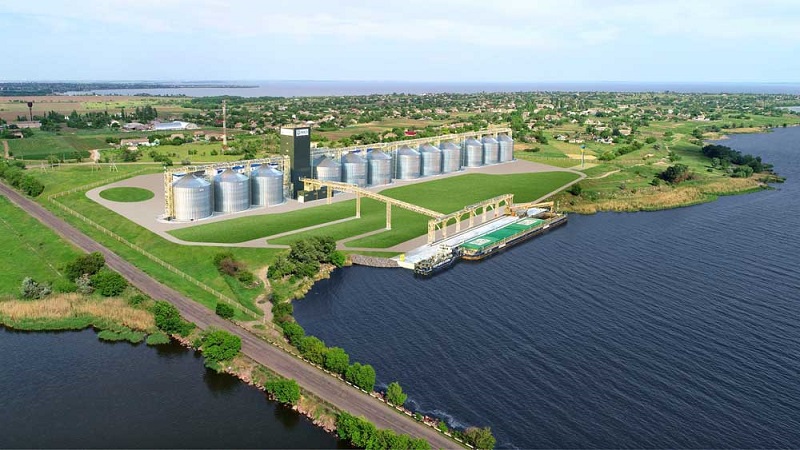 What do Ukrainian river transshipment terminals give?
Oleksiy Vadaturskyi, CEO of the company, noted that with the launch of a new transshipment terminal, the load on the transport routes of neighboring regions will decrease.
"We are pleased to announce that residents of the Kherson and Zaporizhzhia regions can breathe a sigh of relief, because with the start of the Zelenodolsk branch, farmers will not have to transport their agricultural products hundreds of kilometers and drive along the roads of the Kherson and Zaporizhzhia regions. Road workers in the Kherson region can also repair roads, which will no longer move grain-loaded vehicles. Now it will stop in village. Marianske," – Oleksii Vadaturskyi said.
Oleksiy Vadaturskyi emphasized that in this way the company is changing the logistics for the transportation of agricultural products in Ukraine.
"Thus, we are changing logistics in Ukraine thanks to our own principled position, clear strategy, and implementing a large-scale investment project. We are reducing river transshipment terminals, developing the fleet, and reorienting more and more cargoes to water transport", – he said.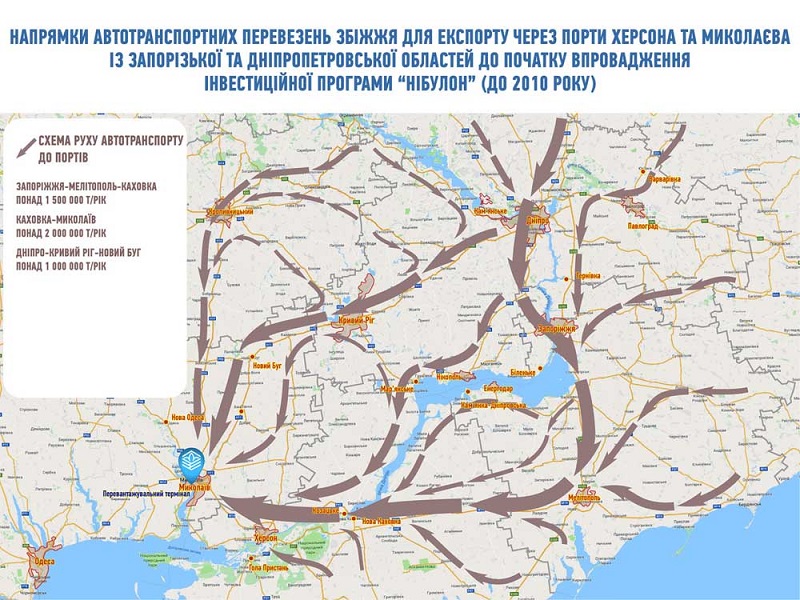 The NIBULON company for the implementation of the investment program has already built 17 modern river transshipment terminals. The Zelenodolsk branch will become the 18th terminal of the company.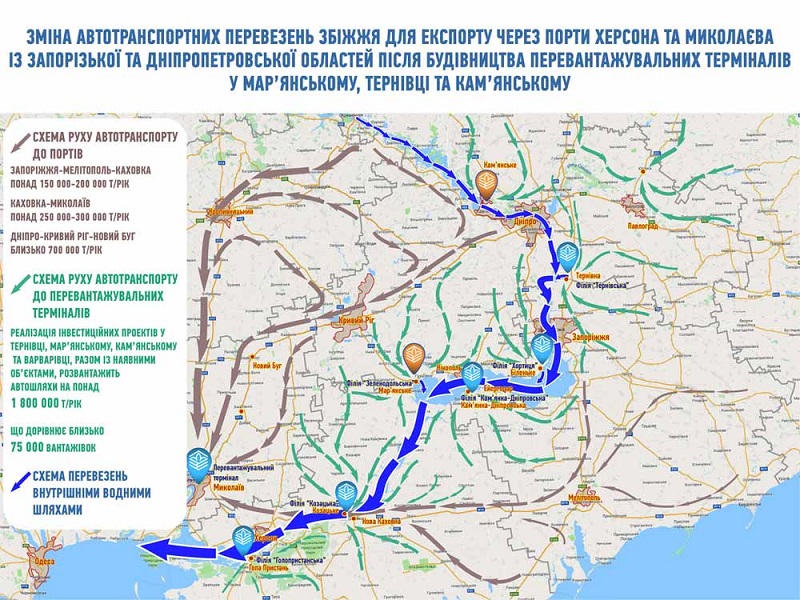 River terminals significantly reduce the load on roads, because a significant part of agricultural production is transported by water.
Source: www.uasogodni.online