Export opportunities have significantly decreased due to the blockade of Ukrainian seaports. According to the official data of customs statistics, in 2022, Ukrainian exports of iron ore decreased by 46% y/y, pig iron – by 59% y/y, and semi-finished products – by 72% y/y. During the same period, the export of flat rolled products fell by 73% y/y, and graded products – by 59.7% y/y. The fall in exports is a direct consequence of the reduction in production due to hostilities.
The war in Ukraine led to serious losses for Ukrainian steelmakers. In particular, the two largest steel plants of Ukraine Azovstal and Ilyich Iron and Steel Works, which accounted for more than 40% of the total volume of steel smelting in the country, are destroyed.
After these events, Zaporizhstal, ArcelorMittal and Kametstal continued to operate and produce steel, but due to disruptions in the supply chain, logistical problems and power outages, production and export volumes decreased significantly. In particular, Zaporizhstal during 2022 worked at only 50% of its capacity.
Due to the blockade of Ukrainian seaports, the EU has become the main destination for Ukrainian exports of steel products. However, the potential for export to the EU is limited by the capacity of border railway crossings. In the current conditions, Ukrainian steel sector has reached the maximum possible level of capacity utilization. Further increase in production and exports is possible only at the expense of unblocking sea ports and stabilization of energy supply.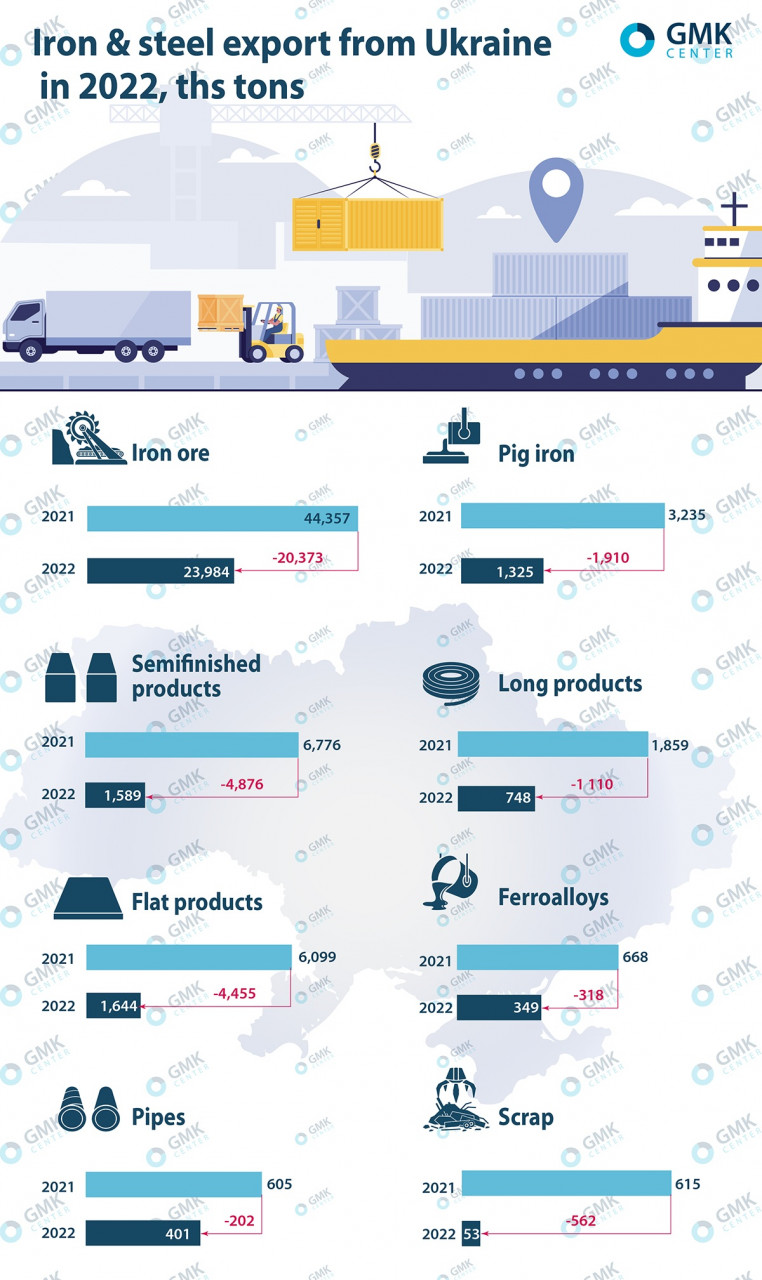 Source: www.gmk.center