Ukraine increased the realization of grain crops in 2021/22 MY, on the reporting date exported more than 47 million tons.
As of June 3, Ukraine has exported 47.1 million tons of grain since the beginning of 2021/22 MY. According to the Ministry of Agrarian Policy and Food of Ukraine, this figure is by 4.64 million tons, or 10.93% more than the results of the same period in 2020/21 MY.
As of the reporting date by grain crops the following were exported from Ukraine:
wheat – 18.57 million tons (2.54 million tons, or 15.87% more than the same period in 2020/21 MY);
barley – 5.67 million tons (1.53 million tons, or 36.97% more than during the same period of 2020/21 MY)
rye – 161.9 thousand tons (161.9 thousand tons, or 24.9 times more);
corn – 22.38 million tons (0.79 million tons, or 3.68% more).
Grain exports from Ukraine since the beginning of 2021/22 MY as of June 3, 2022, thousand tons: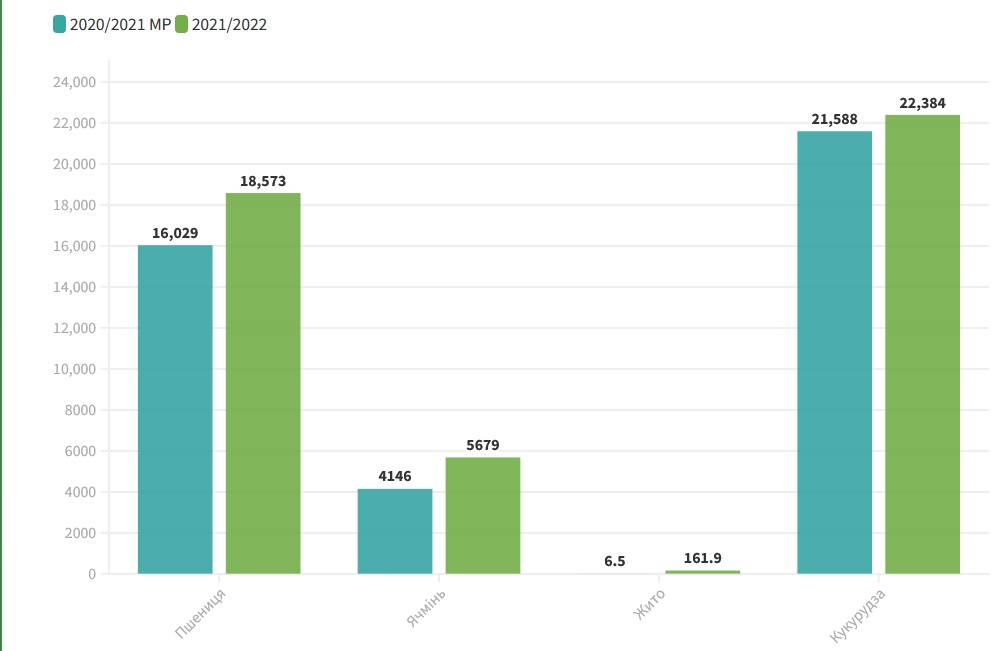 Source: www.latifundist.com