On September 23, 2020, the Regional Forum «Expanding the investment potential of territorial communities» was held on the territory of the Ostrov River Club complex.
Representatives of the regional ATC joined this event and formed their proposals for potential investors. Also, the event was attended by the heads of the Dnipropetrovsk region, representatives of the Ministry of Economic Development, the Ministry of Community Development, Business and Banking Institutions.
The main message of the event: «Dnipropetrovsk region is a land of great investment opportunities, which needs an impulse from representatives of various spheres: business, investment companies and territorial communities.»
At the DIA presentation location, Valentyna Zatyshnyak, Director of the Dnipropetrovsk Investment Agency, presented to the forum participants the «Community Investment Marketing Concept» as an economic tool to enhance competitiveness, focusing on the key elements of territorial promotion, as well as cases of the Agency's successful cooperation with regional communities.
Also, during the speech, the main information products of DIA were named, which can greatly facilitate the process of selecting a project or object for investment. Among such products:
«The modern world of digitalization requires a high-quality information presence, especially if the community wants to be recognizable and successful. This, in turn, can be provided precisely by the tools for promoting territories. Correct positioning and a systematic approach to unlocking the potential of communities generates a kind of chain reaction. Thanks to this, a clear understanding of the territory, trust and confidence in the choice of a place for investment and implementation of business initiatives is formed» – said Valentina Zatyshnyak.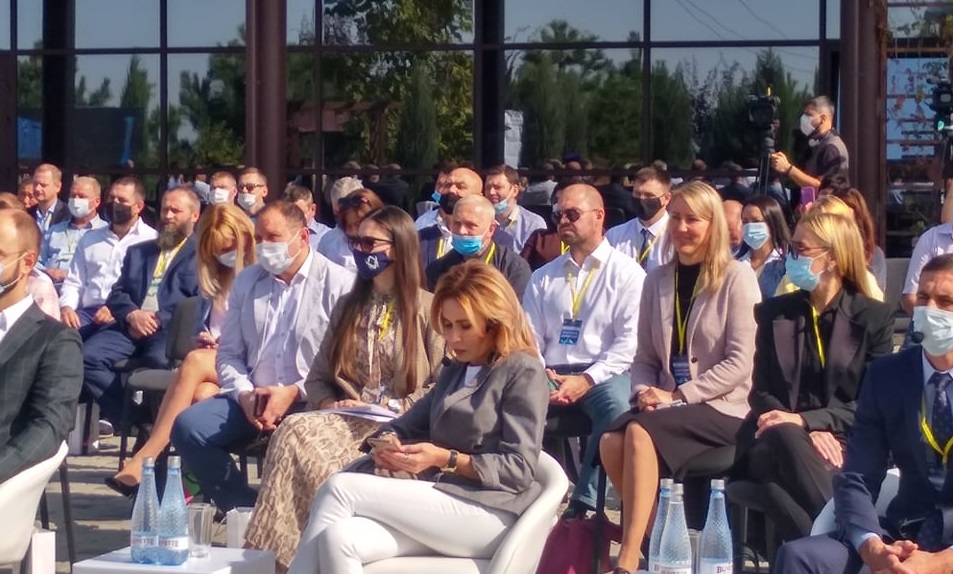 In general, the results of the Forum showed that the Dnipropetrovsk region has significant opportunities for further rapid development by expanding the investment potential of territorial communities. In the context of decentralization, the future of the region is inextricably linked with the pace of development of the OTG. Dnipropetrovsk Investment Agency continues to actively work with communities and invites all interested parties to cooperation, since an effective dialogue with the territories is the basis for the prosperity of the entire region.