At the present stage, Ukrainian-Romanian cooperation is marked by significant intensification of political dialogue, mutual interest of the states and their regions in the development of pragmatic interaction in various spheres.
 In December 2019, the First Honorary Consulate of Romania in Ukraine started its work in Dnipropetrovsk region.
Considering the priority of the Romanian market and the possibility of perspective partnership, the Dnipropetrovsk Investment Agency (DIA) has analyzed the foreign economic relations of the Dnepropetrovsk region with Romania for 2018.
The total turnover (goods and services) of Dnipropetrovsk region with Romania in 2018 amounted to $231.2 mln, demonstrating a negative trend compared to 2017. Exports of goods from the region amounted to $214.7 mln. At the same time, imports of goods from Romania for the same period amounted to $13.5 mln. The trade surplus in favor of Dnipropetrovsk region amounted to $201.2 mln.
For 10 months of 2019, there was an increase in the foreign trade turnover of the region with Romania by 16.9% compared to the same period of 2018.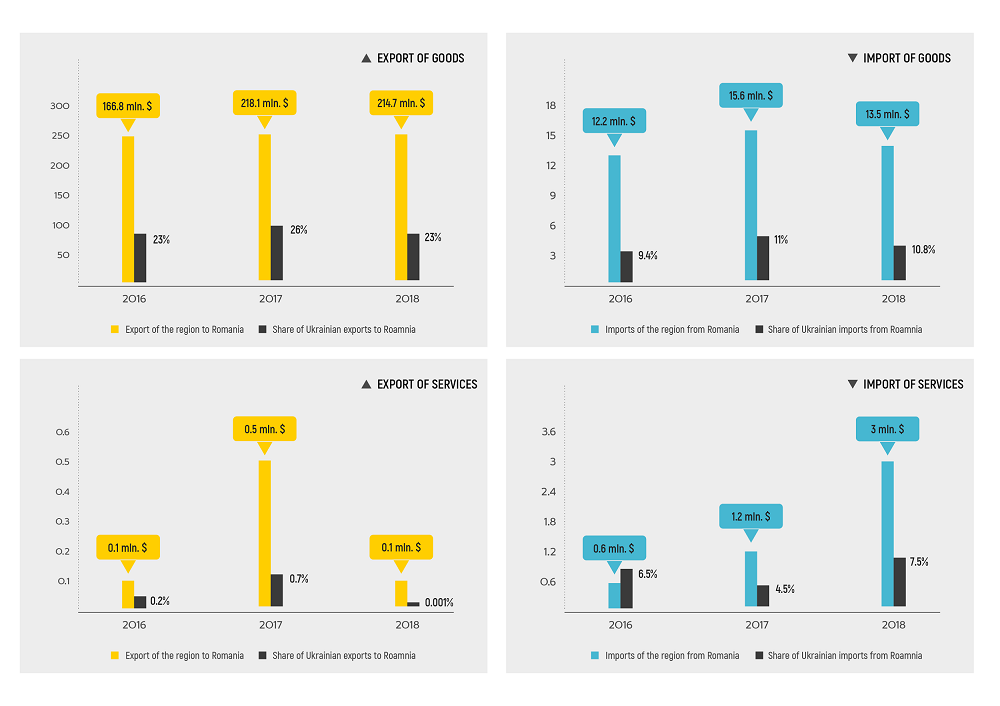 The commodity structure of exports from Dnipropetrovsk region to Romania is not diversified. From the TOP-10 main products exported from the region ores account for the largest share (32.3% of Romania's global imports), ferrous metals and its products, as well as mineral fuels and fertilizers.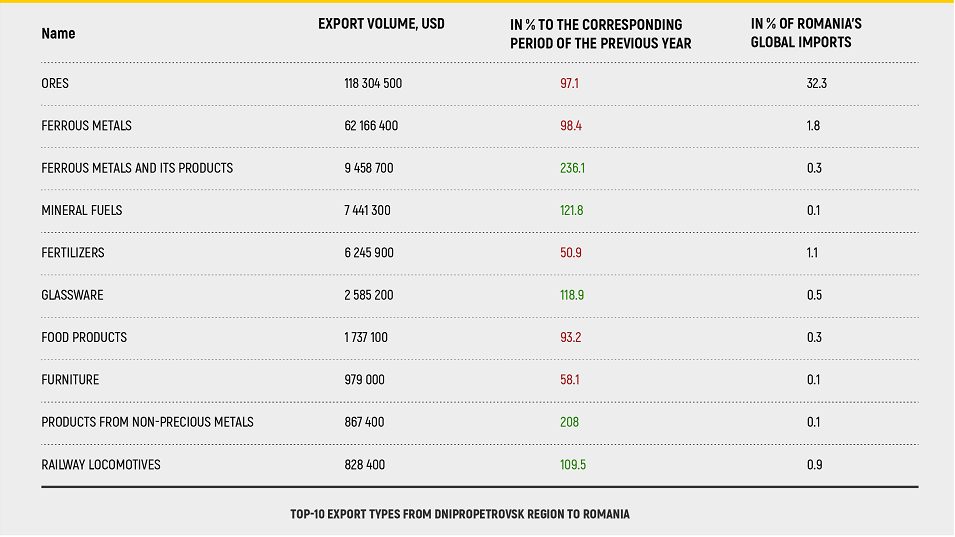 In 2018, the export of such new goods was started from Dnipropetrovsk region: grain crops, textile materials, cotton, toys, rubber and others.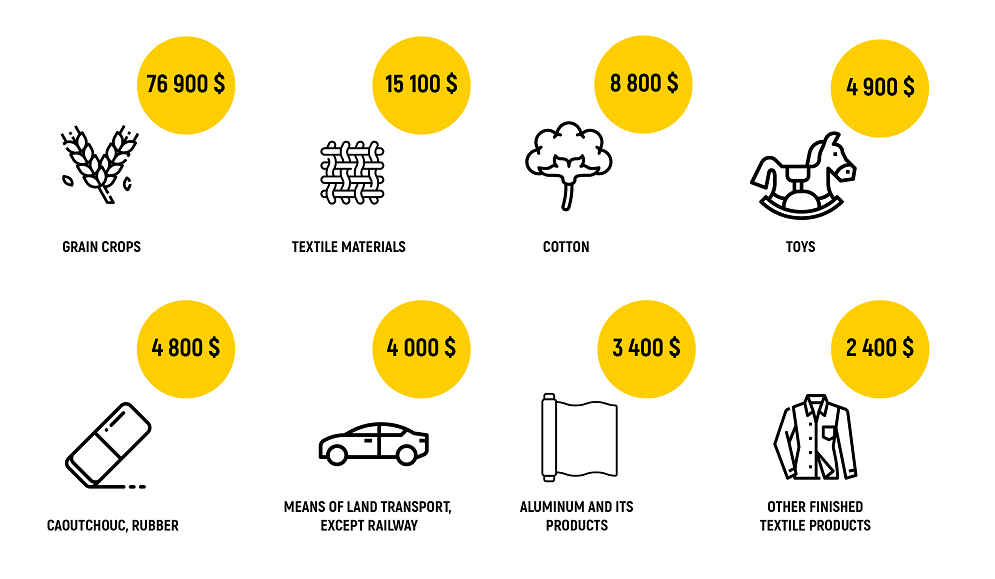 The record increase in exports to Romania over the past year was shown by clothing and accessories (by 37 times), vessels and leatherware (by 8 times), various chemical products (by 5 times), etc.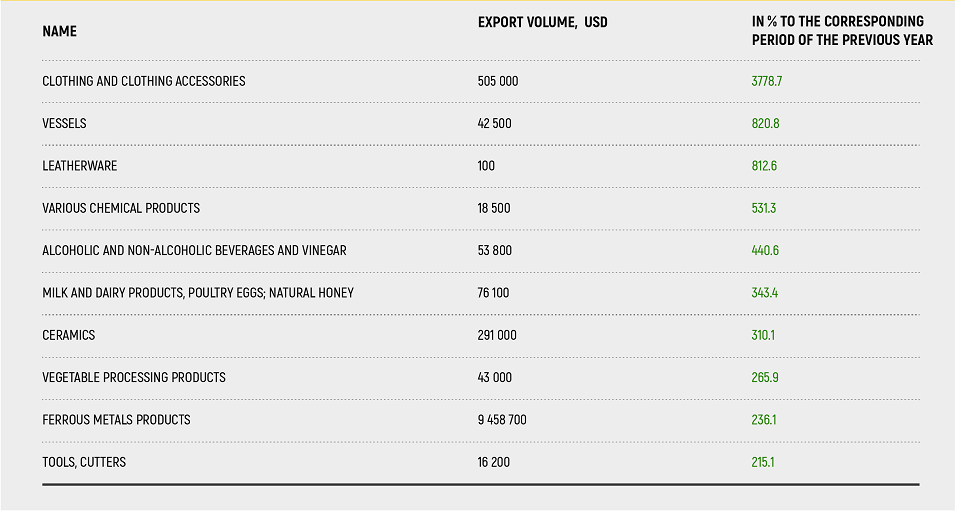 If we talk about the commodity groups imported by businessmen of Dnipropetrovsk region from Romania, among the TOP-5 the largest volume have: pharmaceutical products and ferrous metals (import increased by 6 times), other non-precious metals (99.9% of all-Ukrainian imports). 

In 2018, the import of such new goods from Romania to Dnipropetrovsk region was started: animal or vegetable fats and oils and leather goods.
Record growth in imports from Romania in 2018 was in the following categories: railway locomotives (imports increased by 1081 times), articles of stone, gypsum, cement (by 976 times) seeds and fruits of oil plants (by 20 times), copper and its products (by 7 times); ferrous metals (by 6 times).

The similarity of strategic goals, benchmarks and ample opportunities to further strengthen relations between Dnipropetrovsk and Romania in a bilateral and international context allow us to look with optimism into the future of our countries' relations in a united Europe. Further constructive cooperation, due to the activity of the Honorary Consulate of Romania in the region, will contribute to this in a comprehensively.