Today, a group of pyrotechnicians of the Main Directorate of the State Emergency Service in the Mykolaiv region seized fragments of an anti-ship missile.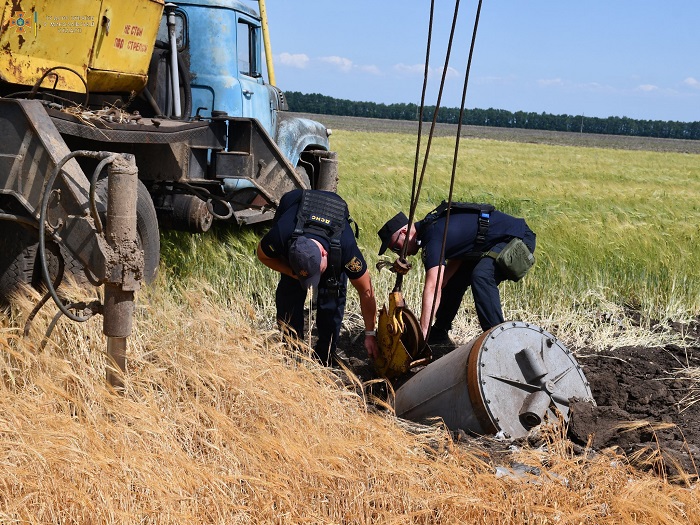 The army of Russian monsters continues to deliberately shell the cities and villages of Ukraine.
Yesterday, during the day, the enemy launched several artillery strikes on the village of Korobochkyne, in the Chuguivsky district of the Kharkiv region. As a result of the shelling, the houses of peaceful Ukrainians caught fire.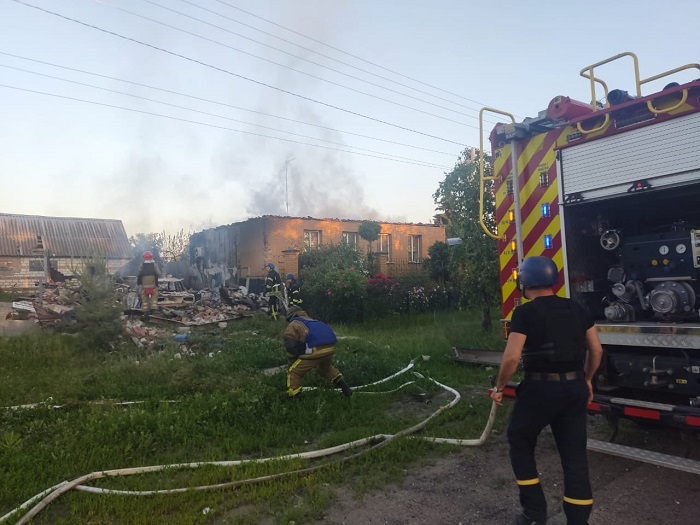 Zaporizhzhia region is again under enemy fire. In Orikhove and the village of Preobrazhenka in the Orikhivska community, power supply equipment was damaged, most of the houses of local residents were de-energized for a long time.
In Preobrazhenka, the invaders got into several completely destroyed houses.
The village of Novodanylivka, Orikhivska community – from the explosion of rocket shells, houses and the entire adjacent territory were damaged. Many houses were on fire.
Five settlements of the Mykolaiv region came under fire – law enforcement officers document the consequences of regular enemy attacks.
There are dead and injured. The city of Bashtanka and the villages of Kaluga, Zelenyi Hay, Zasyllya and
Murakhivka were under shelling. One apartment building and six private houses, a stadium and other civil infrastructure facilities were damaged.
The Russian invaders carried out artillery shelling of the village of Orikhovo, the cities of Lisichansk, Zolote, Pryvillya, the villages of Vrubivka and Nyrkove in the Luhansk region. Intensive artillery and tank shelling of the city of Severodonetsk also continued.
Since the beginning of the current day, periodic artillery shelling of Belogorivka and Ustynivka continued. When shelling with Installing the enemy used multiple launch rocket systems.
As a result of the shelling, 30 damages and destructions of the residential area of ​​citizens – multi-apartment and private households were documented. There are dead and wounded civilians.
Russians destroyed more than 40 houses and infrastructure in Donetsk region per day – crimes are documented
The police recorded 11 blows from the enemy. The invaders fired at 7 settlements and wounded civilians. The police collected evidence of Russian war crimes.
In the Sumy region, Russian troops destroyed the building of the State Border Guard Service of Ukraine.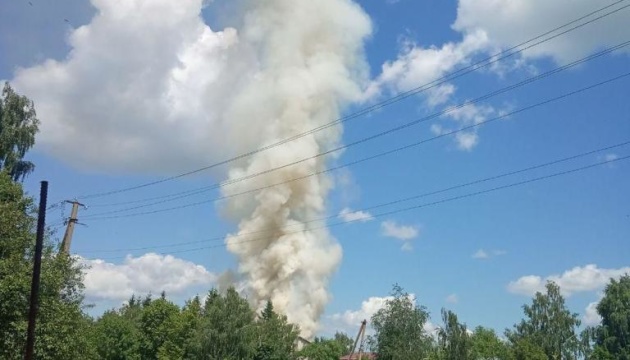 Photo materials are taken from the official information resources of the State Emergency Service, the National Police of Ukraine and the State Border Guard Service of Ukraine.