As a result of a missile attack, a warehouse in Odessa was damaged. The fire was extinguished within one hour.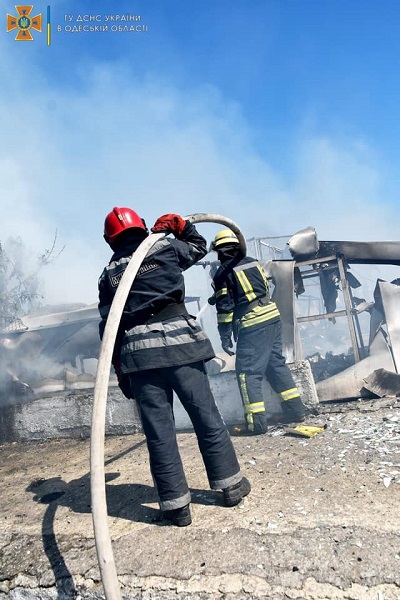 160 broken windows: investigators record the consequences of night shelling in Kharkiv region.
As a result of a rocket attack by Russian soldiers on the outskirts of the city, an educational institution in the town of Mala Danylivka received significant damage. There were no casualties or casualties reported as a result of the incident.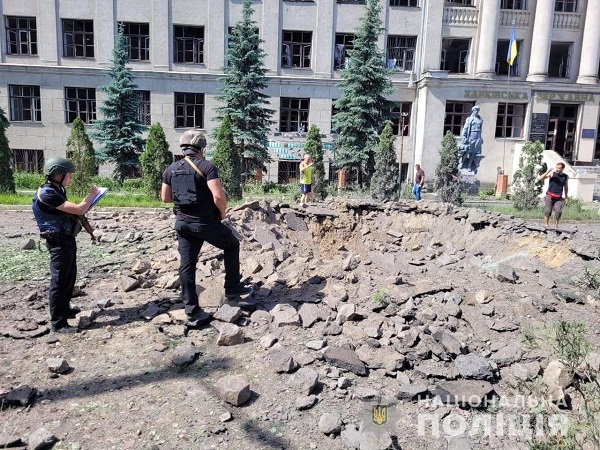 Zaporozhzhia: Russian invaders completely destroyed the school: the police collected evidence of a war crime.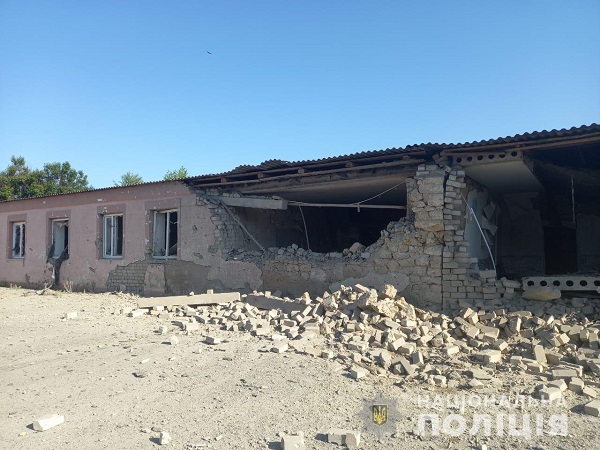 Luhansk region: Police officers record the consequences of 20 attacks and help citizens.
As a result of the shelling, there are dead. The police recorded 30 damage to private and multi-storey buildings of citizens who have nothing to do with military installations.
Policemen document consequences of shelling of settlements of Mykolaiv region.
Under enemy attacks were Mykolaiv and Parutyne, Shevchenkove, Zasyllia, Peremoha, Lymany, Lupareve, Galitsinove, Bilozirka and Ochakov. There are dead and injured.
Damaged apartment buildings, eight private residences, cars, warehouses and other civilian infrastructure.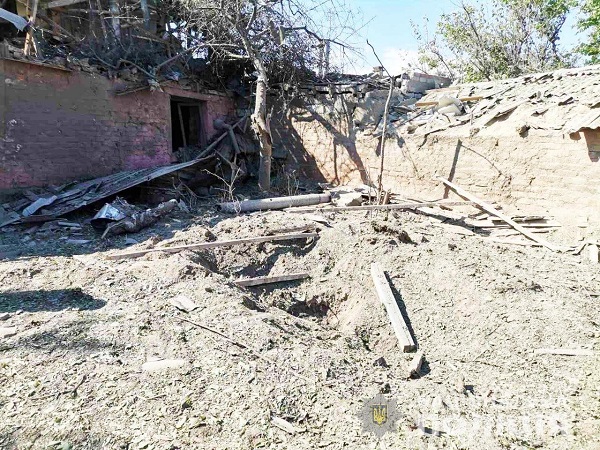 The Russians hit the Donetsk region with C-300 anti-aircraft missile systems – the crime is documented.
They were also beaten with cruise missiles, artillery, and tanks. Shelling suffered 10 settlements. There are dead and wounded civilians. The police recorded evidence of war crimes in the Russian Federation.
In the city of Lyubotin, 25 km from Kharkov, Russian troops launched a missile attack at night on an educational institution where humanitarian aid was given out.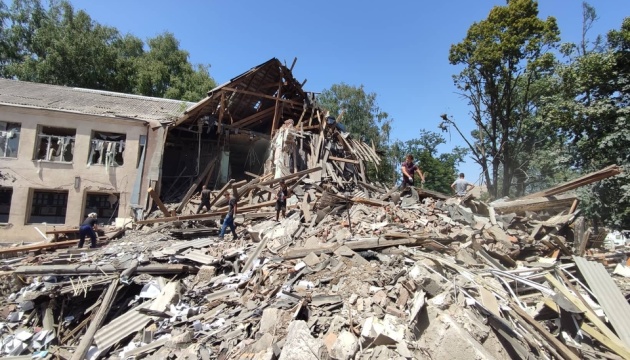 In Ochakov, Mykolaiv region, a man was killed by enemy shelling, two more were wounded.
Photo materials are taken from the official information resources of the Kharkiv Regional Prosecutor's Office, the press service of the Mykolaiv Regional State Administration, the State Emergency Service and the National Police of Ukraine.