Today, russian federation hit the Dnipropetrovsk region with six missiles at once. Four of the six enemy missiles were shot down by our defenders: three over the Synelnykove district, one over the Dnipro.
Two missiles flew in Dnipro and destroyed 2 enterprises – industrial and transport.
The impact caused a fire in the transport company, which rescuers have already put out. Previously, 21 cars and 13 trucks were damaged there. Destroyed buildings, boxes and hangar. There are 41 rescuers and 11 units of fire and rescue equipment on site. They dismantle the rubble and look for people.
The "arrival" also destroyed the railway infrastructure. The movement of trains is stopped. Previously, several residential buildings were damaged.
In Synelnykove district, a 1-hectare fire broke out in the open due to the wreckage of a downed rocket. The fire has already been eliminated.
Investigators record the consequences of shelling in the Industrial district of Kharkiv
As a result, a fire broke out at the enterprise. Residential buildings were also damaged by the projectile.
The police searched the scene and collected material evidence.
Kherson police officers document war crimes in the de-occupied territories and help local residents.
During the day, the police received 14 reports about the consequences of enemy shelling on civilian infrastructure in Orikhiv and nearby settlements. There were no reports of injuries.
Donetsk region: Russian troops hit with missiles – police document the consequences.
During the day, the Russians shelled 12 settlements, there are wounded and dead. 30 residential buildings and other civilian infrastructure facilities were destroyed. The police seized evidence of Russian crimes.
Luhansk region: police document every Russian war crime, 17 enemy shellings documented.
In Lisichansk, the occupier launched an airstrike on civilians. There are wounded and dead.
Fixed shelling from mortars and cannon artillery of Lisichansk and Verkhniokamyanka. Mykolaivka suffered air strikes.
11 damages and destructions of civilian infrastructure facilities that have nothing to do with the military have been documented – private and multi-storey buildings, a food market, a factory, pumping stations.
Rescuers dismantled about 80% of the rubble of a shopping center destroyed by a Russian missile in Kremenchug, Poltava region. While more than 20 dead are known, doctors have treated 59 injured.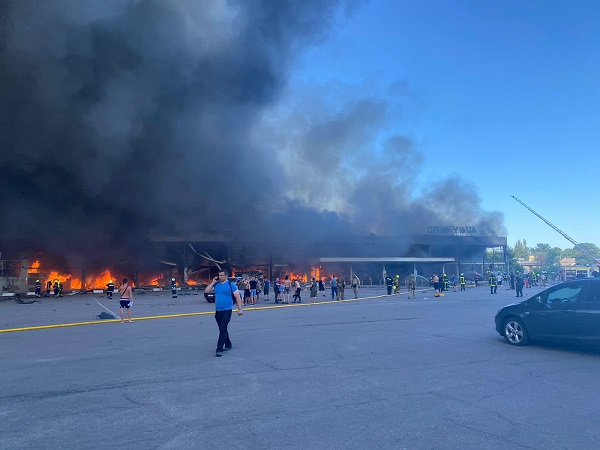 Another Russian rocket fell on the territory of a school in the Shevchenkivskyi district of Kharkiv. A giant crater formed in the courtyard of the educational institution.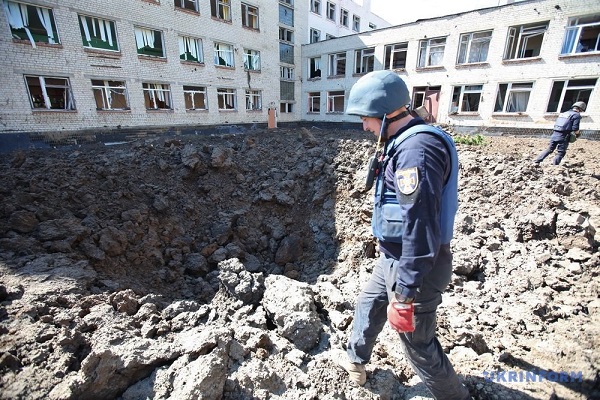 In the Mykolaiv region, as a result of shelling by Russian troops, 10 hectares of wheat and granaries burned down.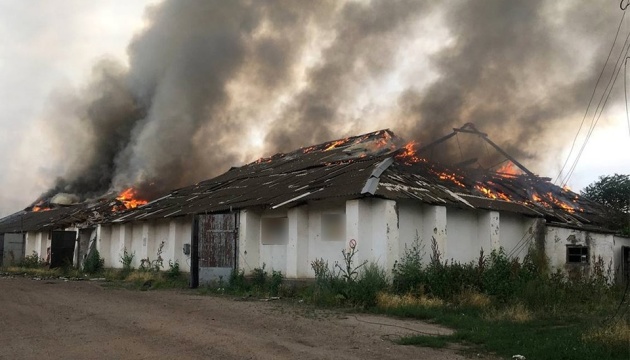 Photo materials are taken from the official information resources of the State Emergency Service, the National Police of Ukraine and the Kharkiv Regional Prosecutor's Office.