On the night of July 17, the enemy shelled the Kyiv district of Kharkiv – the police are documenting the consequences of rocket attacks.
The shells hit the private sector and the five-story building.
As a result of the rocket hit, a fire broke out on the territory of the building, the double-glazed windows and the facade were damaged.
A report of citizens about damage as a result of artillery shelling of Russia in houses and apartments in the cities of Severodonetsk, Lisichansk, Popasna and the village of Borovenki in the Lugansk region.
The enemy does not stop daily attacks on residential areas of Mykolaiv and settlements of the region. Due to the terror of the Russian military, civilians are killed and injured.
At night, enemy troops launched massive attacks on Mykolaiv.
Russian invaders attacked Mykolaiv, fired at the settlements of Lotskyne, Shevchenkove, Zorya, Lymany of Shevchenkivska, Ingulska and Galytsynivska communities.
As a result of the explosions, residential buildings, utility buildings, premises of two enterprises and an infrastructure facility were damaged. Among the civilian population there are dead and injured.
The invaders hit 15 settlements of the Donetsk region – the police collected evidence of Russian crimes.
During the day, the enemy inflicted 22 strikes on houses and civilian infrastructure. There are civilian casualties.
49 civilian facilities were destroyed: 33 residential buildings, including 5 apartment buildings, a school, a kindergarten, a medical college, a palace of culture, a railway, and enterprises.
Over the past day, the Russian occupation army shelled eight communities in the Sumy region, and a community in the Chernihiv region was also shelled.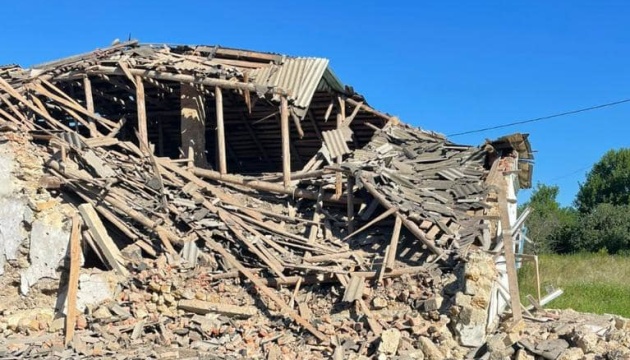 Photo materials are taken from the official information resources of the State Emergency Service, the State Border Service, and the National Police of Ukraine.