After the shelling of the Russian invaders, three districts of Dnipropetrovsk region suffered large-scale destruction.
On August 11, the occupiers shelled the Nikopol district several times, namely the city of Nikopol and the Chervonohryhorivska community. The enemy once again covered the sleepy area of ​​Nikopol with fire from MLRS. Almost 40 high-rise buildings were damaged, three schools, a children's art center, shops and cars were damaged. There are dead and wounded people.
14 private houses, a shop, several enterprise buildings, power lines and a gas pipeline were destroyed in the Chervonohryhorivska community.
In the village Velykomykhailivka, Synelnykivskuj district, as a result of night shelling, a mill and a house were damaged.
Also at night, the enemy targeted Zelenodolska community from the Uragan multiple-launch rocket system. As a result, civil infrastructure was damaged. There were no casualties. The fires that occurred as a result of the shelling have now been extinguished.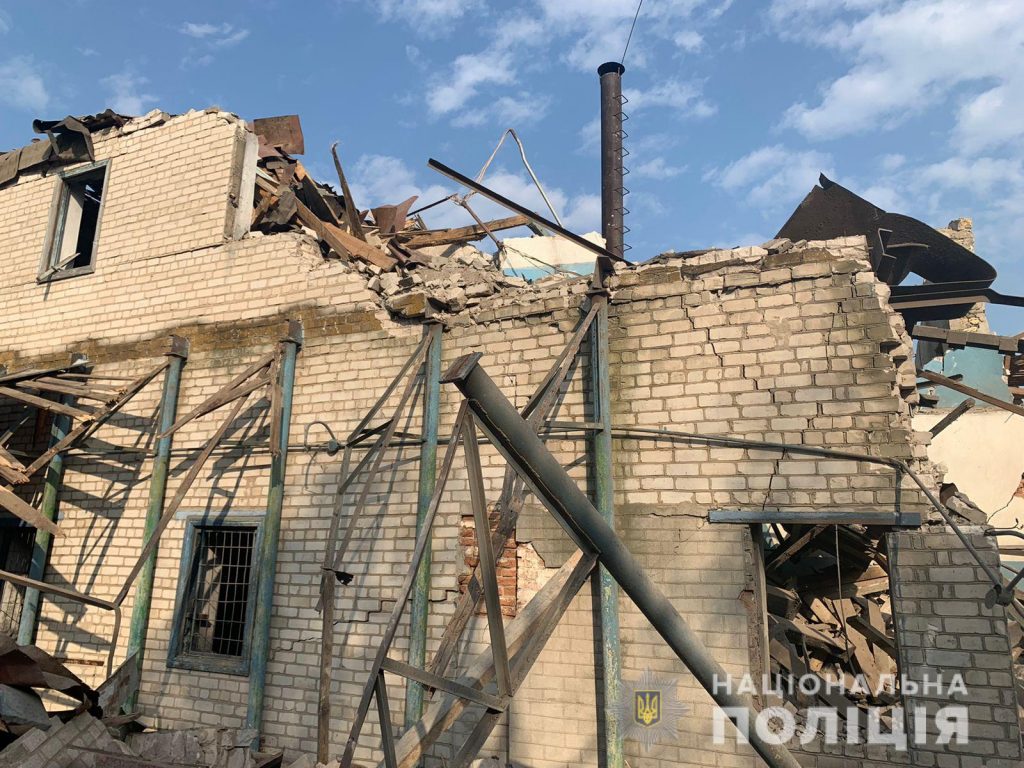 In Kharkiv region, Russians a house yard. As a result of the explosion, partially destroyed walls, balconies, and broken windows. Damaged cars. None of the citizens were injured. It was preliminarily established that the shelling was carried out by S-300 missile system. As a result, a huge gap formed in the yard.
For the second day in a row, the occupiers are continuously shelling Cyrkuny. Yesterday, during the day, 12 attacks on the village were recorded, 10 fires broke out. Private houses, farm buildings, shops, cafes, garages were destroyed.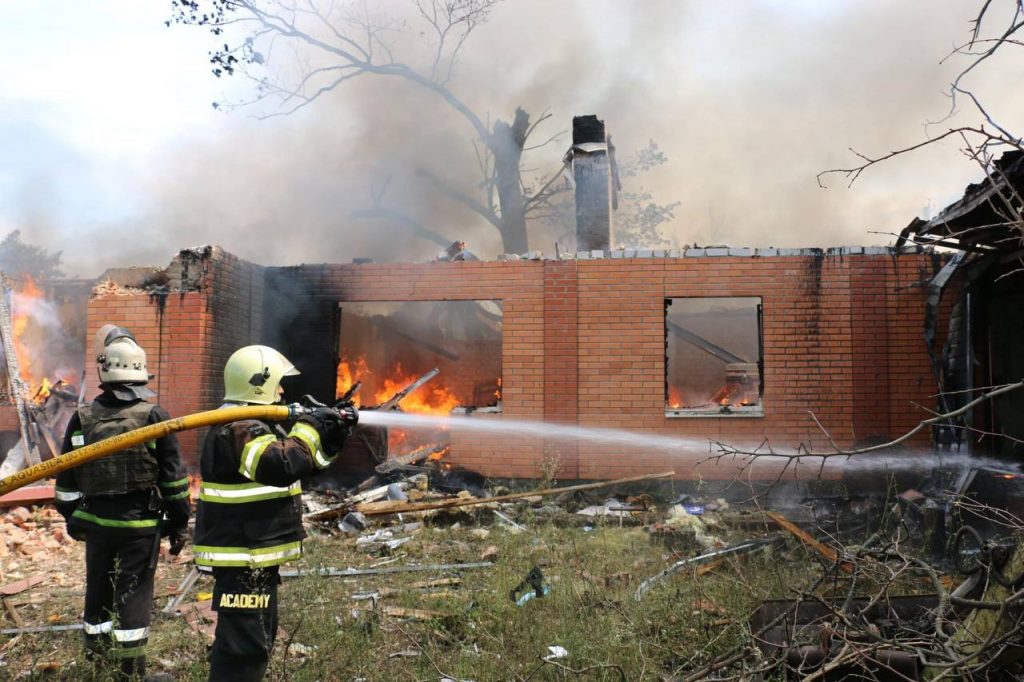 Fighting continues on the front line. In the Kharkiv direction, the enemy carried out airstrikes on the positions of our defenders. The Russians tried to go on the offensive in the area of ​​Ud, Petrivka and Husarivka. But under the fire of the AFU, they suffered heavy losses and had to flee.
The Russians fired mortars at the border communities of the Sumy region: Seredyno-Budsk, Krasnopilsk, Mykolaivsk.
The village of Kushugum of Zaporizhzhia district suffered significant destruction. Early in the morning, the occupiers hit the civilian population with two rockets with high-explosive fragmentation. Shell bursts covered 6 streets.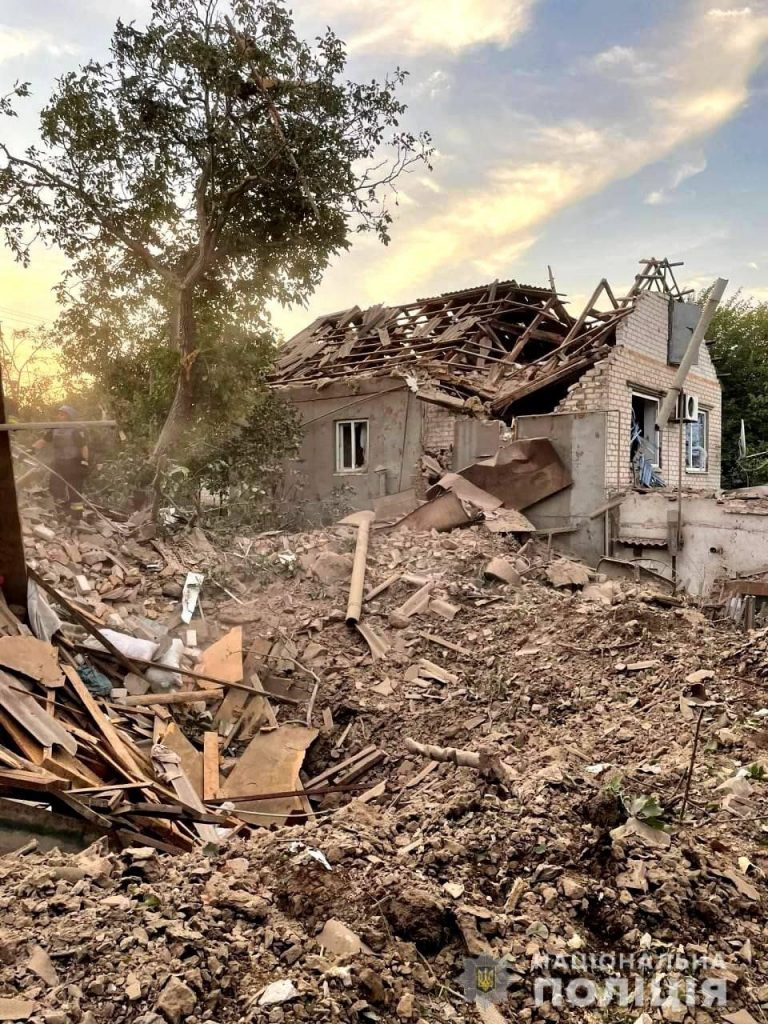 As a result, nearly three dozen houses were severely damaged. Some are completely destroyed.
Crushed residential buildings, damaged power lines and transformers, destroyed cars, hangars, garages and warehouses at agricultural and private enterprises. There are dead people. Injured citizens were taken to medical facilities.
In addition to residential facilities, the premises of a local enterprise for the production of spices and seasonings suffered devastating damage.
Photo materials are taken from the official information resources of the State Emergency Service, the Sumy Regional Military Administration, and the National Police of Ukraine.