The enemy shelled three districts of Dnipropetrovsk region.
Four missile launches from S-300 air defense systems were recorded in Synelnykivskyi district. An object of social infrastructure was destroyed. In addition, an enemy X-59 radar cruise missile was also shot down in the area, it was heading towards Novomoskovsk.
Nikopol: the occupants fired about 20 shots from "Grads" at the territory of one of the enterprises. As a result of the shelling, the administrative building, water supply system and storage facilities were damaged there. A fire broke out in one of the garages, which is now extinguished. There were no casualties.
The energy infrastructure enterprise in Pokrovska TC was hit. Equipment was damaged, no one was injured.
Also, Marhanets community was shelled with barrel artillery, about 20 shots were fired at the open area.
Kryvyi Rih district: last night the occupants hit Velyka Kostromka. Two houses, farm buildings and electricity networks were damaged.
Enemy fire covered 16 private houses and several apartments of the residents of Polohivskyi and Zaporizhskyi districts. Roofs, walls and facades were damaged. Household outbuildings and garages sustained significant damage. Some of them were hit by shells and completely destroyed.
Zaporizhzhya NPP operates with the risk of violations of radiation and fire safety standards. Intermittent shelling of ZNPP by Russian troops from MLRS starting last week has caused a serious risk to the safe operation of the plant. One of the power units tripped the emergency protection – and one of the three operating power units is now shut down. The nitrogen-oxygen station, the combined auxiliary building, and the sewage pumping station were seriously damaged. The occupants shelled the fire station located behind the ZNPP territory and designed to protect it from fires and extinguish them in case of emergencies at the plant.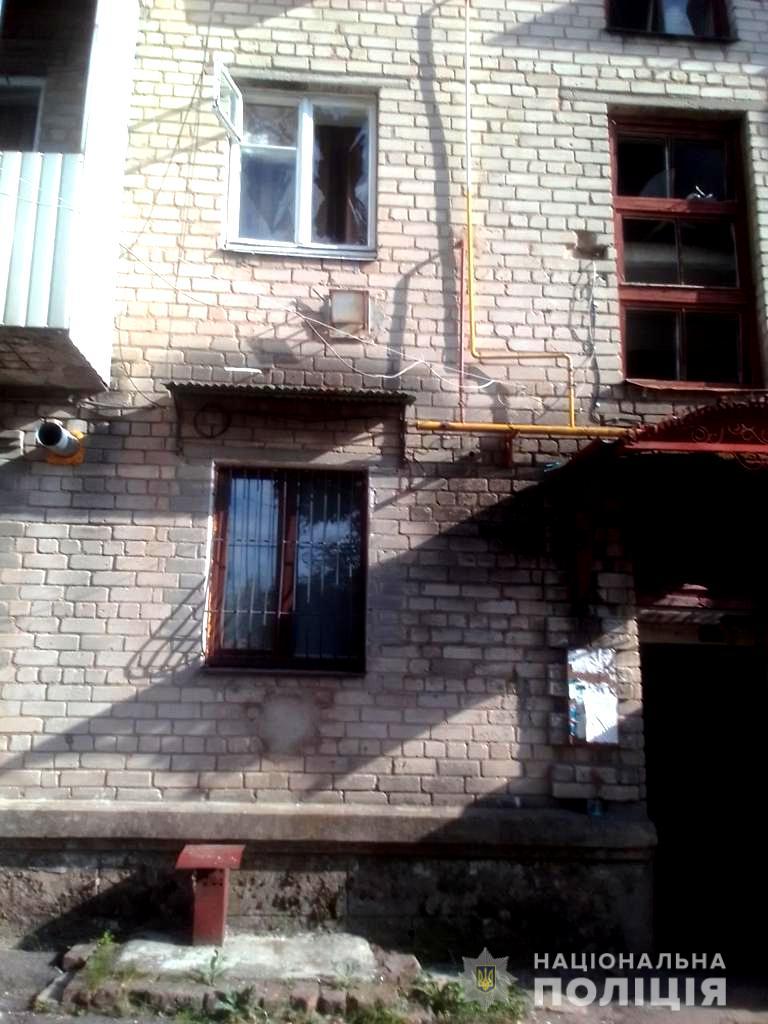 In Sumy region, a combine harvester exploded in Krasnopilska community, a farmer is in hospital.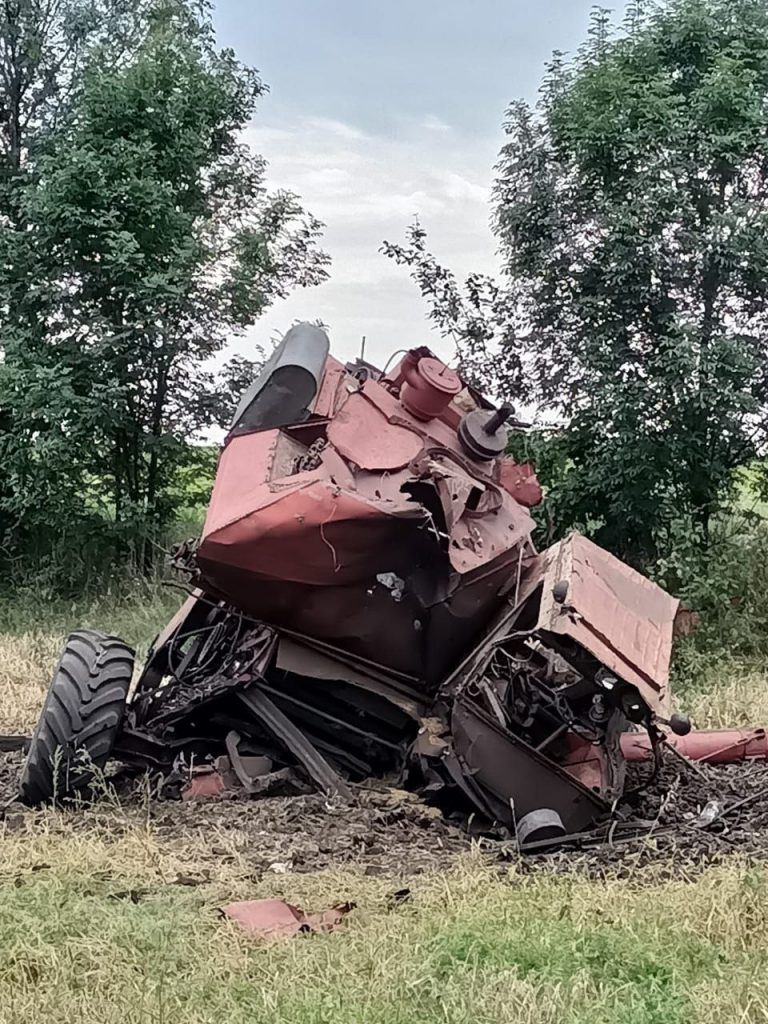 In Kharkiv region, the occupants once again hit the residential sector and infrastructure facilities with rockets. In the Slobidskyi district of Kharkiv, a shell hit the territory of an enterprise. Several workshops caught fire. Roof, equipment and power grid were damaged.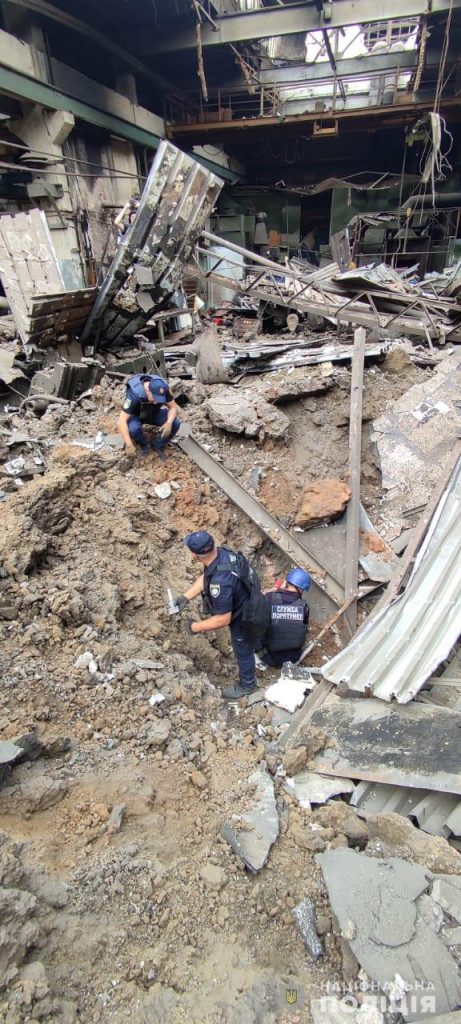 Preliminarily, two S-300 rockets hit the city of Merefa. As a result, the enterprise building and infrastructure object were damaged. Two craters were formed. Also, artillery shelling was recorded in Chuhuivskyi, Izyumskyi and Bogoduhivskyi districts.
The Russian occupation troops continue to attack Mykolaiv region. Russian troops have carried out strikes in Mykolaiv. A hotel and an educational institution is known were damaged. Also shelled were the settlements of Kotlyarove, Shyroke, Polyana Shyrokivska and Shevchenkivska communities.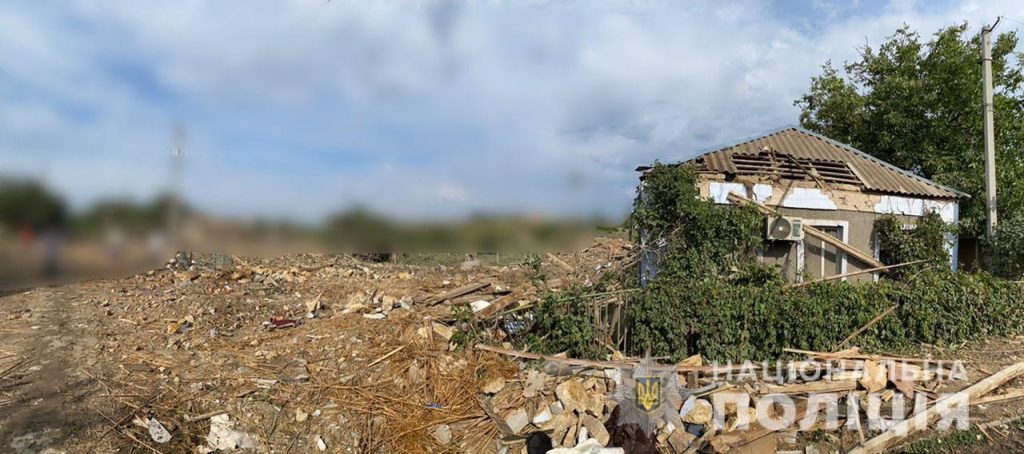 The occupants hit 18 settlements in Donbass. In total, during the day police documented 33 shelling. There are casualties among civilians. Russian troops carried out airstrikes, pounded with 9M-723 Iskander-M rockets, Grad MLRS, artillery, and tanks. Fifty-four objects were destroyed and damaged – 29 residential buildings, warehouses, two fields, outbuildings, a hangar, an outpatient clinic, and vehicles.
Photo materials are taken from the official information resources of the State Emergency Service, Energoatom and the National Police of Ukraine.