Sumy region: police document the consequences of the shelling of the region by Russian troops.
Over the past day, Russian troops shelled the territory of the Sumy region. A total of 122 hits were counted.
As a result, private houses, household buildings, the territory of the psycho-neurological boarding school, a shop, a school, and a kindergarten were damaged. Two citizens were injured.
Over the past day, the police recorded 28 fire injuries in the territories of Zaporizhzhia .
the enemy hit the infrastructure facilities of Zaporizhzhia and the civilian population of the village of Tavrychne, Zaporizhzhia region. Also, over the past day, the police recorded the fact of armed aggression of the occupiers in the village. Kamenka, Pologovsky district, as a result of which people died. Criminal proceedings have been initiated.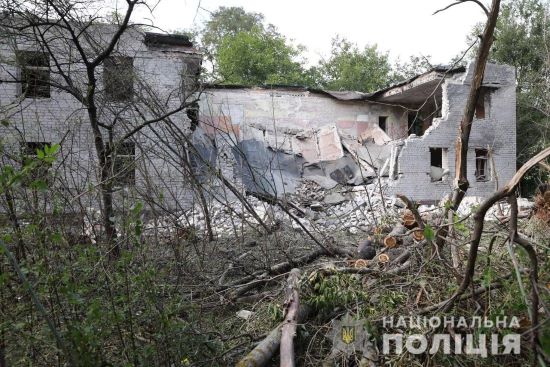 Dnipropetrovsk region.
The police opened criminal proceedings on the fact of the crimes of the military of the Russian Federation against the civilian population of the Nikopol region.
As a result of enemy shelling, private buildings, outbuildings and power lines of the city of Nikopol and the Marganets territorial community were damaged. Investigative-operational groups and explosives experts are working at the places of impact.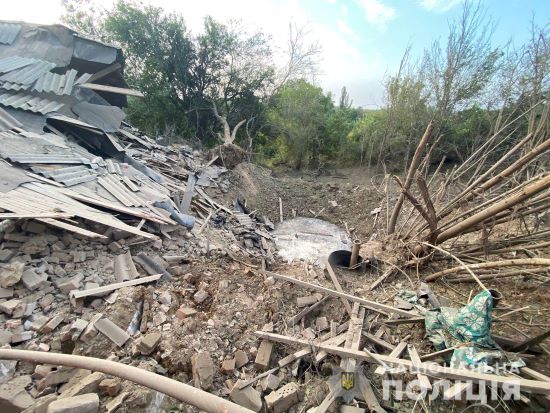 Police are documenting the aftermath of 16 Russian strikes in the Donetsk region.
The enemy destroyed and damaged 15 civilian facilities – 8 apartment buildings, a school, a machine-building plant, and a railway.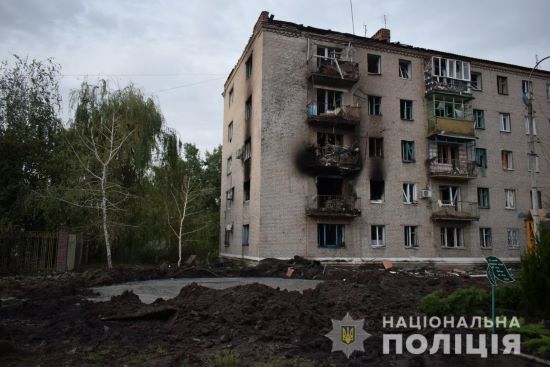 The police recorded the consequences of the shelling of the Kievsky district of Kharkov
On August 28, administrative buildings were partially destroyed as a result of shelling. No harm done.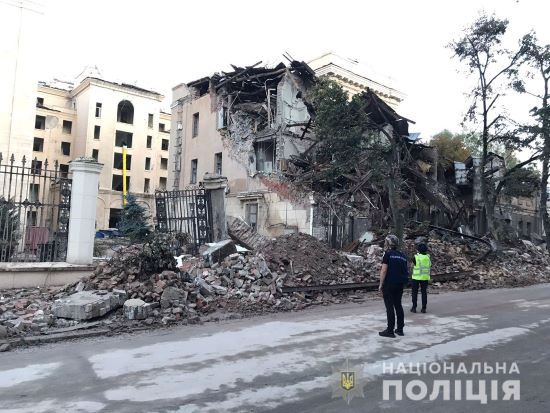 During the day, Mykolaiv and eight settlements of the region suffered from Russian aggression – the police are collecting evidence of war crimes.
Tonight, the settlements of Kotlyarevo, Vysunsk and Chervona Dolina of the Berezneguvatska, Shyrokivska and Shevchenkivska communities were under enemy fire from the Russian occupation troops. It is known about the destruction of residential buildings, agricultural structures. Detailed information about the damage and casualties is being specified.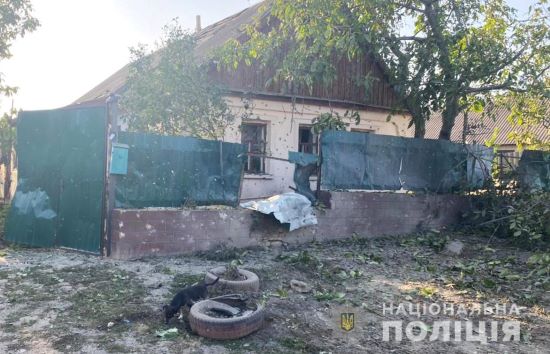 The invaders fired at 8 settlements of the Kherson region, the police are documenting the consequences of war crimes.
Over the past two days, the police opened 18 criminal proceedings on war crimes of the Russian army in the Kherson region. Settlements located on the demarcation line remain under constant fire.