Today, 58 specialists from the State Emergency Service of the Kyiv region have come together to carry out a comprehensive inspection and registration of the consequences of fires caused by the shelling of Rashists. A total of 360 applications from citizens were processed. There is a lot of destruction, work continues.                                
Rashist troops fired on the city of Belopolye in the Sumy region and its environs: houses were damaged, there were no casualties. Currently, rescuers are eliminating the consequences of enemy strikes on the residential sector.
At night, the Rashists carried out rocket attacks on Korosten. As a result, a power line was destroyed, houses, infrastructure facilities and a private vehicle were damaged. Several people were injured, law enforcement officers are working at the scene of the war crime of the occupiers.
As a result of the shelling of the city of Nikolaevka, Kramatorsk district, about 10 private houses were damaged, two of them were destroyed. There are dead. The Donetsk police documented the consequences of the shelling and provided assistance to those who suffered from the aggression of the invaders.
The enemy is shelling the Luhansk region using all available artillery weapons, including rocket artillery, tanks and aircraft. Over the past day, the police registered 38 attacks on 15 settlements.
This led to at least 72 destruction of residential buildings and other non-residential buildings, damage to civilian infrastructure and life support facilities of settlements. There are dead and wounded civilians.
Almost all life support facilities have been destroyed.
The invaders fired at 12 settlements in the Donetsk region. 74 civilian facilities were destroyed – residential buildings, a school, industrial and agricultural enterprises, life support facilities.
The occupiers continue to shell Mykolaiv region. The city got it again. In the past 24 hours alone, 11 people were injured in the region. Fortunately, there are no children among the victims.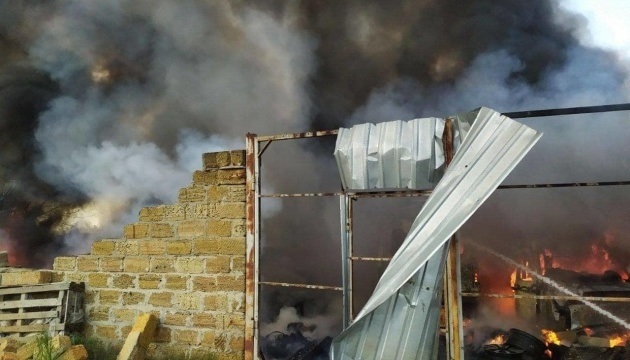 Photo materials are taken from the official information resources of the State Emergency Service, the National Police of Ukraine and the authorities of the Nikolaev Regional Council.