In one of the settlements of the Krasnopolska community in the Sumy region, due to enemy shelling from mortars and artillery, an outbuilding caught fire. Rescuers who arrived on call promptly eliminated the fire and prevented further spread of fire.
On the field near Kienka, Chernihiv region, there was an explosion. During the field work, the tractor ran into an explosive device of the Rashists, the driver died in the hospital. Pyrotechnicians of the State Emergency Service, together with explosives experts from the National Police, checked the surrounding area for other explosive objects and found 1 more TM-62M anti-tank mine.
The Zaporozhzhia police recorded the consequences of shelling by the Russian occupation troops of the settlements of the region. The invaders hit the civilian infrastructure of Gulyai-Pole and the village of Poltavka, Pologovsky district. There is no information about the victims.
Occupation troops fired 42 times on the settlements of the Luhansk region. There are casualties among the civilian population. Police officers traveling to the scene of shelling recorded at least 40 damage to private and multi-storey buildings and outbuildings.
During the day, the invaders inflicted 14 blows – dead and wounded. The invaders fired at 14 settlements in the Donetsk region. 40 civilian objects were destroyed. The police documented the war crimes of the Russian Federation.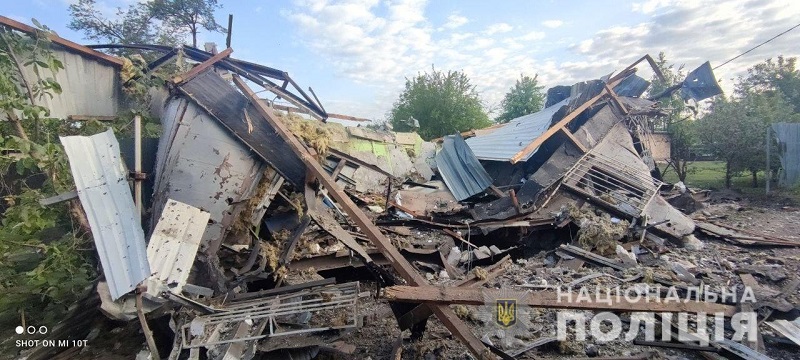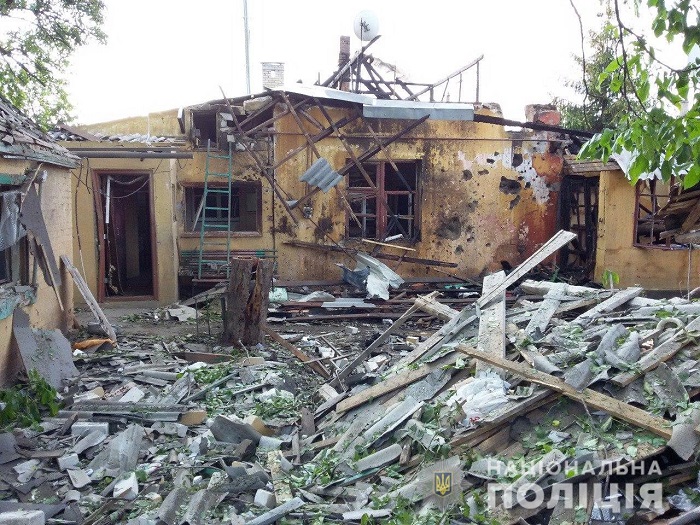 At night, the enemy fired on the Zelenodolsk community in Dnipropetrovsk region. There is destruction of local residential buildings, people were not injured.
Photo materials are taken from the official information resources of the State Emergency Service, the National Police of Ukraine and the authorities of the Dnipropetrovsk regional military administration.