Ukraine has officially filed a lawsuit against Russia in the UN International Court of Justice in The Hague.
The President of Ukraine Volodymyr Zelenskyi announced this on Twitter.
"We demand that Russia be held accountable for distorting the concept of genocide to justify aggression. We ask the court to immediately order Russia to cease hostilities and schedule a hearing next week," – the President said.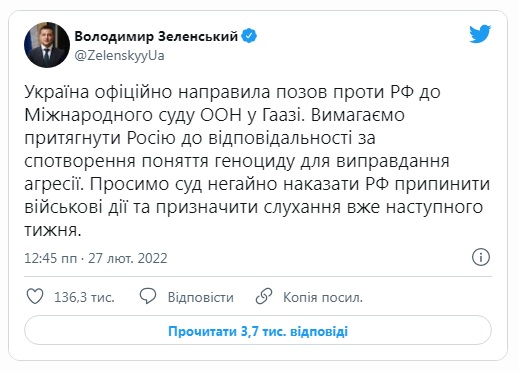 Russia launched a full-scale invasion of Ukraine on February 24. There are shellings in the country's largest cities in the south, east and north.
Source: https://www.bbc.com/ukrainian