Educational platform Coursera has published the results of the annual study Global Skill Report 2022, in which it analyzed the trends in the retraining of more than 100 countries in the world. Ukraine is among the advanced.
The main theses from the study:
Coursera estimates that 85 million jobs could disappear by the middle of this decade, and 97 million new ones will take their place.
In the report, the platform provides data from more than 100 million people who have used Coursera to learn new skills so they won't be out of work in the future. The most popular skills over the past year were those in technology, business and data science.
Digital skills are the common language of today's economy. Not every worker needs to learn how to code, but every worker needs to have digital skills.
Three-quarters of workers in a recent survey said they felt unprepared to work in the digital economy.
Despite the economic losses from Russia's invasion of Ukraine, European markets remain strong. Among the ten countries with the most skilled workers in the world, eight are in Europe. Ukraine is one of the world's top 30.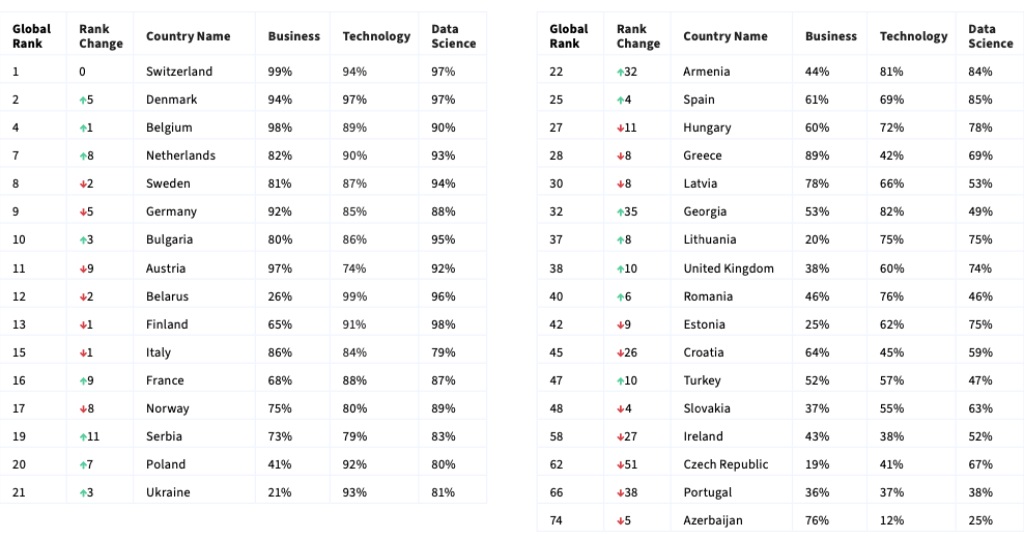 Ukraine in the Coursera ranking.
In its research Coursera analyzed users from 102 countries and divided them into four categories according to their scores:
lagging countries,
emerging countries,
competitive countries,
cutting edge countries.
It is the category of the latter includes Ukraine, which occupies 21 place in the global top 100.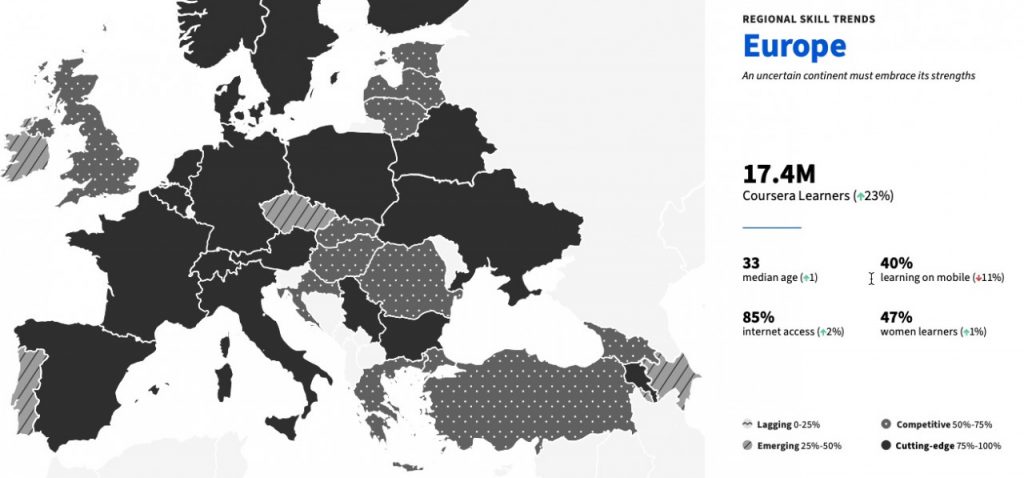 At the same time in the rating of countries by technology competencies Ukraine is in the top 10 and occupies the 8th position.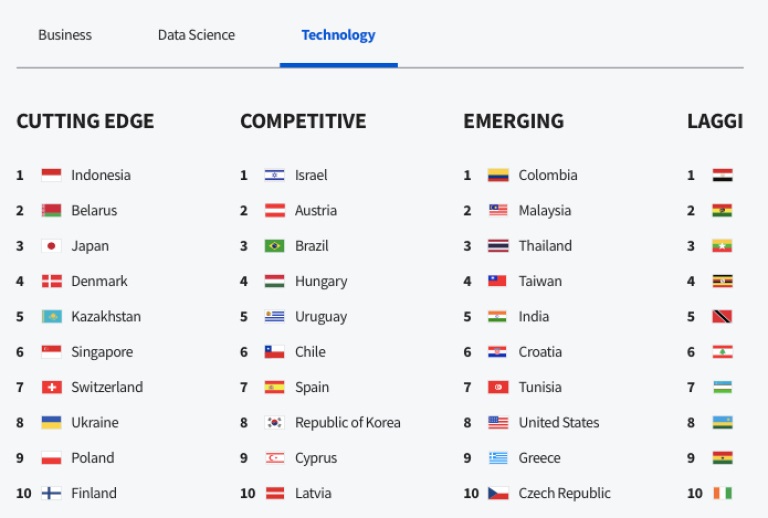 At the same time in the business domain our country is among the lagging countries.
Source:www.ain.ua