With the diversification of the export geography of Ukrainian, the development of trade relations with Asian countries is an important issue on the agenda. And in this context, Indian market is one of the key in the region.
Nowadays, India's economy is developing, its energy complex, aerospace sphere, transport infrastructure are being modernized, the information and communication sphere, pharmacy, and the military sector are intensively developing.
India is the third largest economy in the world in terms of GDP, taking into account purchasing power parity measures. And also – it's a huge consumer market with a population of more than 1.3 billion people. The country has shown the highest growth rates among the world's largest economies in recent years
That's why in the Export Strategy of Ukraine for 2017-2021, India is defined as a market in focus.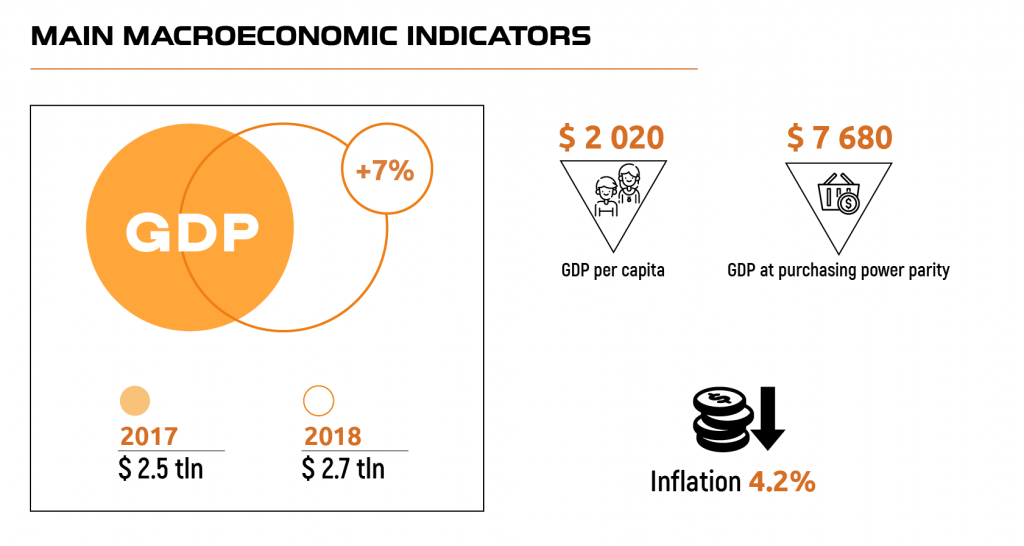 Considering the priority of the Indian market and the possibility of a promising partnership, Dnipropetrovsk Investment Agency (DIA) has analyzed the foreign economic relations of Dnipropetrovsk region with India over the past year.
Total turnover (goods and services) of Dnipropetrovsk region with India in 2018 amounted to $ 198.6 million, demonstrated a negative dynamics compared to 2017. Exports of goods from the region amounted to $ 138.4 million. At the same time, imports from India during this period amounted to $ 52 million. The positive trade surplus amounted to $ 86 million in Dnipropetrovsk region favor.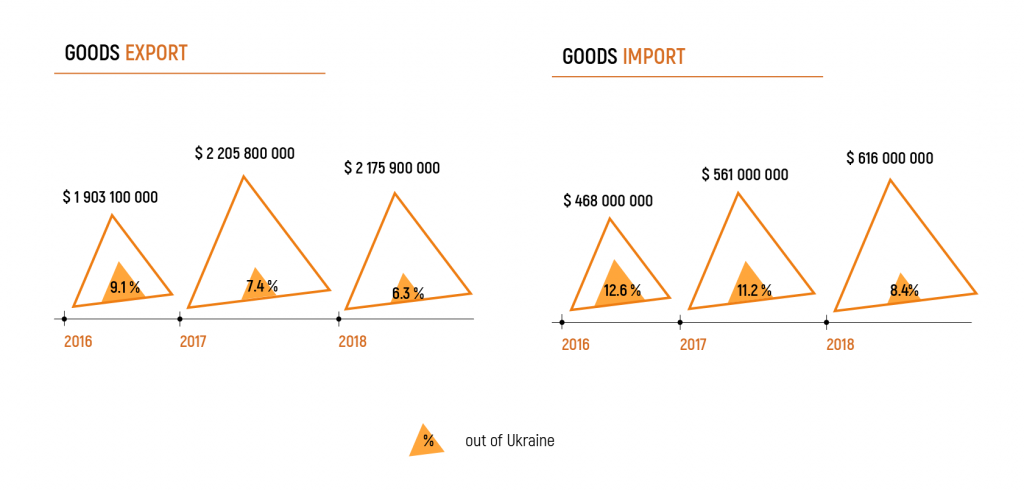 Export commodity structure from Dnipropetrovsk region to India is not diversified. Fats and oils of animal or vegetable origin (1.1% of global imports of India), ferrous metals and its products, as well as other non-precious metals are in the TOP-5 types of exported products from the region.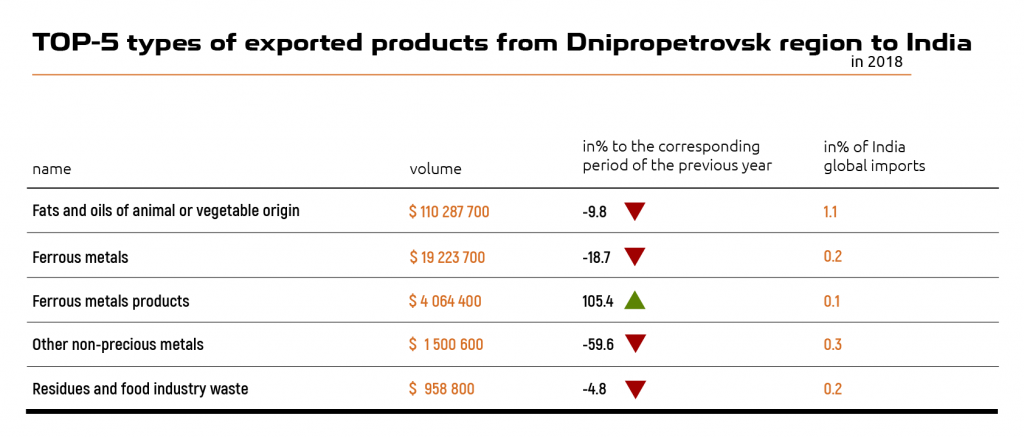 In 2018, export of organic chemical compounds ($ 374.8 thousand) from Dnipropetrovsk region to India was started.
In terms of commodity groups imported by businessmen of Dnipropetrovsk region from India, pharmaceutical products, seeds and fruits of oilseeds, ferrous metals, machines and mechanisms, as well as paper and cardboard (imports increased by 7 times) are in the TOP-10 products of the highest imported volume.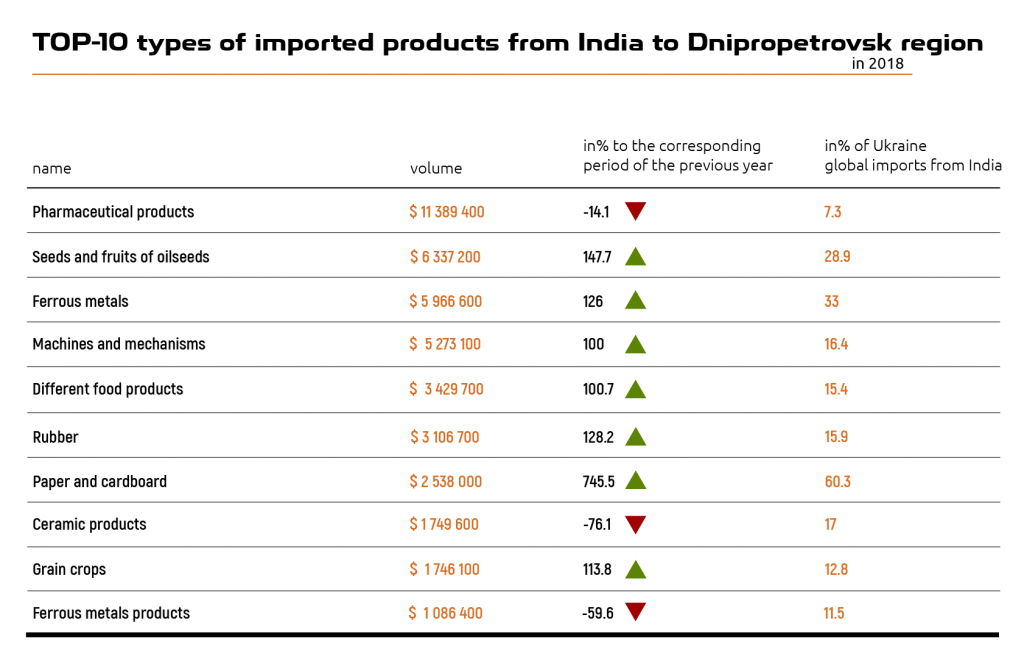 Imports of new goods from India to the Dnipropetrovsk region, such as: tobacco and industrial tobacco substitutes, shoes, special fabrics and cotton were started in 2018.

The record growth in imports from India over the past year has taken place in the following categories: clothes and accessories, knitted materials (import increased by 323 times); clocks (an increase of 262 times), toys (increase by 203 times), cotton (increase by 22 times), and aluminum and its products (increased by 13 times).

India is a strategic partner in the field of economic, scientific and industrial cooperation. The deepening of relations should stimulate mutual development.
The prospective directions of bilateral cooperation, in particular in the economic sphere, are considered within the frameworks of the Intergovernmental Ukrainian-Indian Commission on trade, economic, scientific, technical, industrial and cultural cooperation. 
More interesting information about opportunities of the Indian market for Ukrainian companies green technologies sector and the aerospace industry by the links: