On March 11, 2021, an online meeting «Strategy for the development of the city of Nikopol 2021» was held with the participation of the chief deputy head of the Dnipropetrovsk regional council Gennady Gufman and Nikopol city mayor Oleksandr Sayuk. The event was also attended by the deputy of the Dnipropetrovsk regional council Oleksandra Sotula, the deputy director of DIA Alim Molodan and the director of the communal enterprise «The small and medium business support center» Mykola Shevchenko.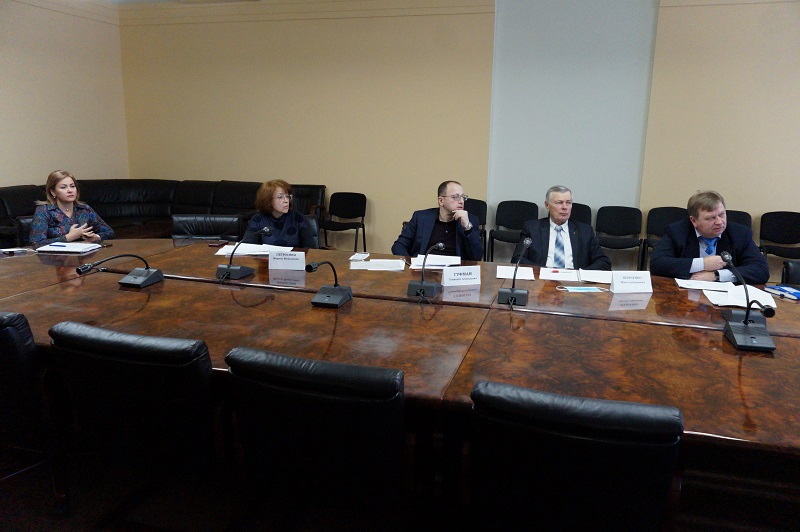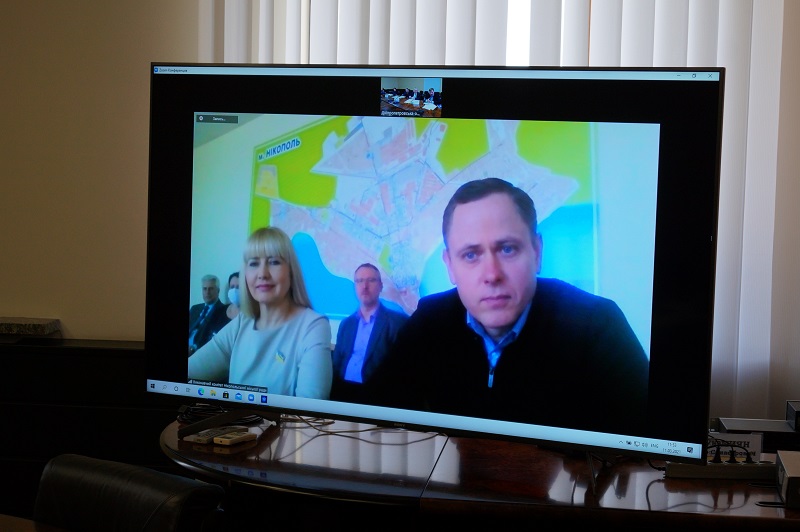 Dnipropetrovsk investment agency (DIA) provides investment marketing for municipalities, as well as forms and presents projects and proposals for potential investors on regional investment resources.
The city of Nikopol, according to research by Transparency International Ukraine ranks 34th in Ukraine in the «Cities transparency rating-2019». The highest number of points was received for achievements in the field of investment and economic development – 7,8 out of 10 possible.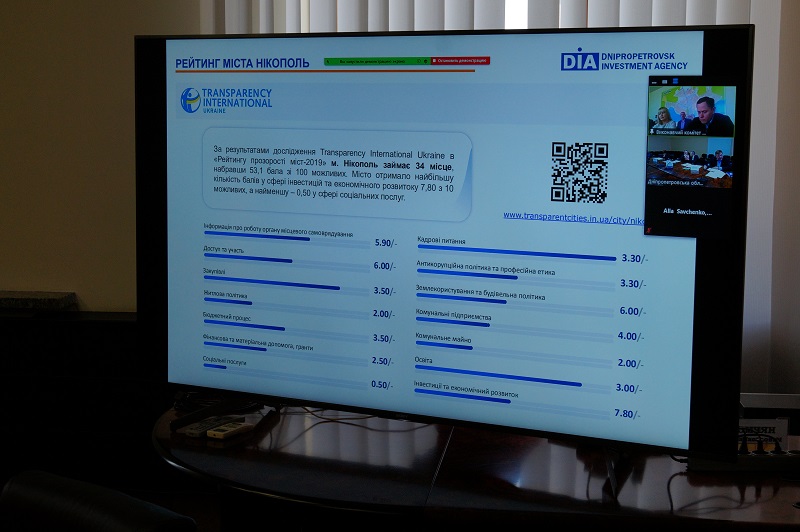 The city is provided with a favorable engineering and logistic infrastructure, a significant resource potential and human resources. About 60% of the population is economically active and employed in large and small enterprises, 10397 and 11926 people respectively. The number of individual entrepreneurs in the labor market is 5255 people, while their share in the regional economy is – 4,5%.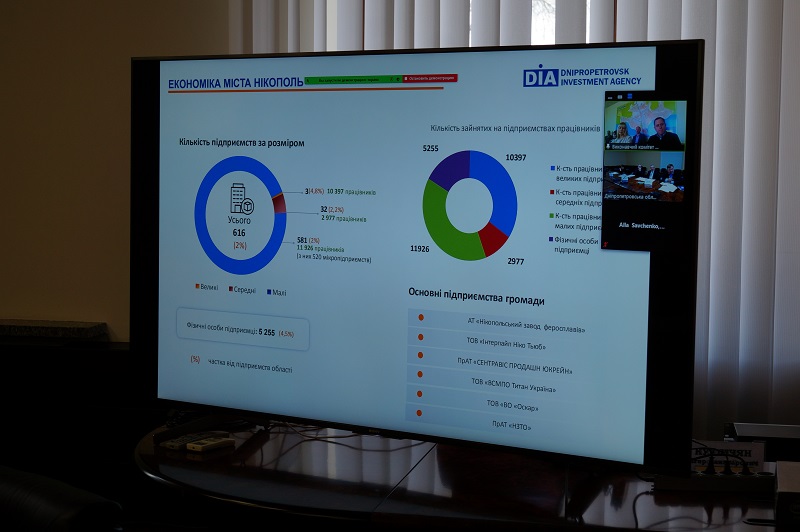 The economy of Nikopol is industrial and represented by metallurgy and the production of finished metal products. There are 19 enterprises with foreign investments, a total volume of $18,3 million operating in the above-mentioned sectors. Among them, it is worth noting Centravis, Maxiprom group, Interpipe Nikotube.
As a result of the online meeting, an agreement was reached on strengthening cooperation between specialists of the city of Nikopol and DIA in order to form projects and proposals for investors.
For potential investors, the city of Nikopol, together with DIA, offers an investment project of «Avigeya ST» company for the production of building materials, as well as 9 industrial land plots with total area of 96,58 ha.
Detailed information about all available land plots in the city of Nikopol and Nikopol district can be found on the  Interactive investment map of the region.