More than two months have passed since the beginning of the war, and during this time some entrepreneurs have been able to resume their work, others have been forced to cease operations or pause. However, the situation is gradually improving – the business is adapting and becoming more active. This is the second time Gradus Research has researched this issue in more detail with the support of the Kyiv School of Economics.
The April survey of 303 owners and managers of micro, small and medium-sized businesses in Ukraine showed that three quarters (75%) of entrepreneurs continue to do business. And almost all of those who lost their business plan to rebuild it: the majority (62%) – after the war, a third – on occasion, without waiting for the end of hostilities, and a small part – in the near future, without waiting for an opportunity. Only 14% of those who continue to work in the same way as before the war.
Also, two-thirds (61%) of those companies that remained in employment said they did not need to relocate. Only 10% of respondents said that their business needs to move, but this has not happened yet, twice as many – or have already moved, or in the process.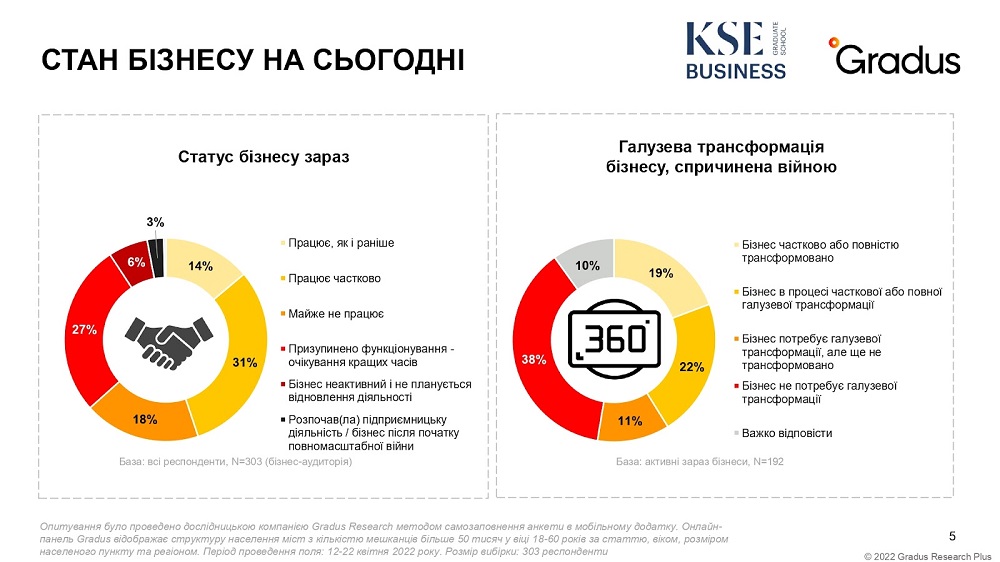 How did the war affect income and benefits?
Unfortunately, the income is not very good – 79% of entrepreneurs declare a decrease in income, 7% – its loss. Businesses that ceased operations were forced to take workers on unpaid leave (42%) and lay off staff (18%). Only 22% of active businesses say that the mode of operation has remained unchanged compared to pre-war times.
At the same time, the situation with payments to employees and suppliers is gradually improving. If in March there were 14% of employers willing to pay salaries to pre-war teams, by the end of April they were 23%, and the number of those who do not plan to pay decreased by a third (from 33% to 20%). There is also a positive trend in payments to suppliers – the number of people willing to pay for their services in full has increased from 19% to 32%, and the number of those who have nothing to pay has almost halved, from 29% to 16%.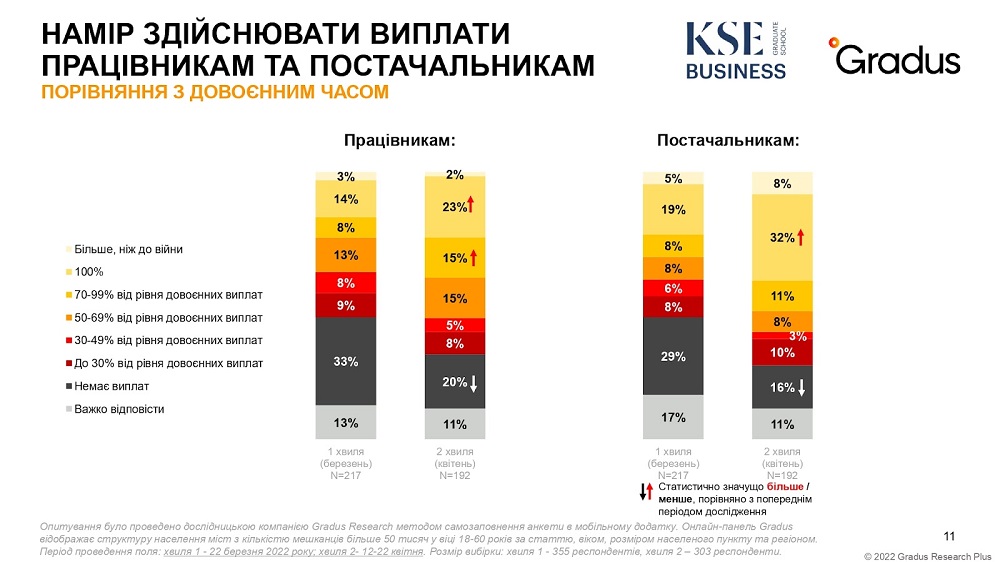 Read more:
Source: HappyMonday