The mine is a technically complex underground production; therefore, ensuring the safety of miners is a priority for DTEK.
The Wi-Fi connection laid by DTEK at a depth of more than 500 meters in the Yubileyna mine (Dnepropetrovsk region) has entered Ukraine's Book of Records as the first and deepest underground connection in the country. The Ukrainian Book of Records recorded the corresponding record during an online video call with Yubileina miners at a depth of 510 meters to the DTEK headquarters in Kyiv.
"It is very important for the Ukrainian Book of Records that a record is set not only for the sake of the record itself, but that it also has practical value for society. In this case, DTEK has built an innovative technology aimed at ensuring the safety of miners who work in difficult conditions underground", said Anna Krysiuk, CEO of Ukraine's Book of Records of Ukraine.  She confirmed the fact of setting the record and announced that it was registered in the category "Technologies, for the first time."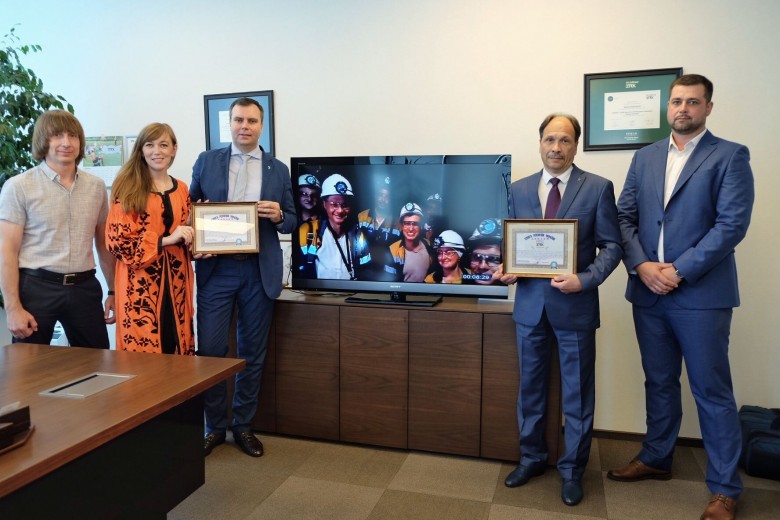 According to Mykhailo Barabash, Director of Coal Production at DTEK Energy, the mine is a technically complex underground production; therefore, ensuring the safety of miners is a priority for DTEK.
"The introduction of a communication infrastructure based on Wi-Fi technology has now solved a prominent issue – not only ensuring efficient communication, but providing communication between underground and ground services", M. Barabash said.
He noted that now the coal mines in Ukraine traditionally use stationary underground telephones for communication. To get to them, it is often necessary to overcome a certain distance or return to the surface, wasting time, which is especially valuable when it is necessary to report a problem, gain access to important information or during emergencies.
MODUS digital transformation program was involved in the construction of the digital underground communications infrastructure at the DTEK mine. According to Dmytro Osyka, Head of DTEK's MODUS digital transformation program, the digital communications infrastructure opens up new opportunities – from operational data collection on the state of equipment to remote control of processes and machines.
"We're talking about opportunities to build an entire digital mine ecosystem. This is an example of a miniature-connected world, where systems, technologies, services and people work as one. At DTEK we strive for such a digital enterprise. Our strategy is a comprehensive digital transformation of all business areas after 2025+", D. Osyka emphasized.
Based on this wireless communication infrastructure, it is planned to deploy a multifunctional system to ensure maximum safety for miners.
Source: www.dtek.com